Website Setup

Content Management

Business Software
Need any help?
If you have any questions or dificulities manging your business website, just reach out to our Customer Success Managers!
How to set your company details
Filling in your company details is one of the first things to do when you start personalizing your VEVS website. Learn how to replace the dummy data with your real details.
1) Company Name and Contact Details
Open Websites Settings menu / Contact Details submenu. On this page, you can add your company's contact details that your customers will see on the website front-end. Always remember to click the "Save" button at the bottom of the page when you are done with your changes.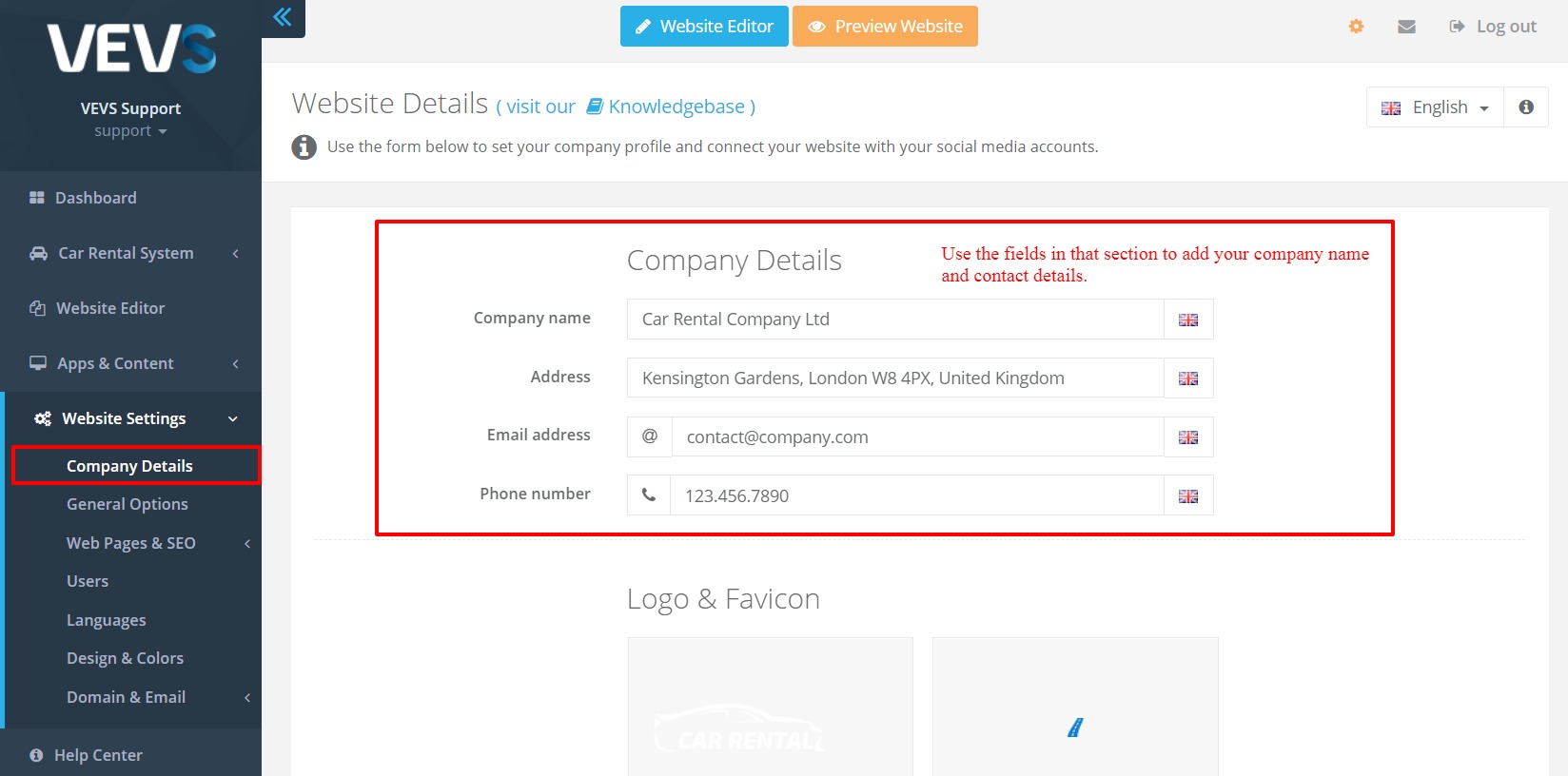 The contact details you add will then appear in the footer of your website (and "Contact Us" page in some VEVS websites):



2) Social Media Profiles
The social icons located in the header or the footer of your business website (depends on the website design) allow you to redirect your customers to your social pages so they can easily keep track of the latest news and deals on your site.

All you need to do is copy and paste the links to your company's social profiles in the respective fields. If there is an icon that you wish to hide from the front-end of the website, then you can switch it off.