Just as the adage goes "came for the food and stayed for the pie," most people who visit car rental websites will stay longer if they find useful information about their trip. Blogs and blog posts are the proverbial pie here that will give visitors to your site a reason to stay longer. It can happen the other way around too. A person looking for information might find it in the blog section of your website thus discovering the car rental offers that you currently run. Starting and maintaining a blog section in your car rental website might seem tedious at first, but the rewards make up handsomely for all the hard work you put behind it. That brings us to quality. Your competitor's website will also have a blog section in all likelihood. The way you can get a head start over your competition is by ensuring that your website's blog section is as exquisite as possible. If you can impress the visitors to your website with high-quality information, then there is every chance that they will remember your brand name and use your services whenever the need arises. A detailed and content-rich blog section also forces search engines to rank your website higher which means more business too.
VEVS takes care of the technical side of things and adding a new blog post is like a walk in the park. The actual content is where all the magic happens. The most important thing to keep in mind is to be as relevant as possible. Know your audience and post content accordingly. Choose topics that a lot of people who are also looking to rent a car might find useful. It should have enough diversity that a wide range of audience can be covered without getting vague or irrelevant. To help you out we have compiled a list of great topics you can write about. This is in no way the definitive list of things you can cover in the blog section, but it is a good starting point.
Things to do: A high percentage of people who rent cars are visitors from other places which means that their knowledge of the local activities will be limited. They might be in town for some work, or they might be just passing through. Either way, they will want to know about the local attractions and the activities they can take part in to kill time. If your website can provide trustworthy information along with the provision to rent a car, then they will associate your site and consequently your business as something helpful and useful at the same time. This will lead to better reviews and testimonials and will increase the number of returning customers which forms the crux of any successful business. You could write about the things a visitor can do like attend a local carnival, festival, open-air theatre or anything that would give them a new experience.
This is delicate work though as you do not want to put up any incorrect information that will make any potential customer feel like they have been misled. You also do not want to make the blog posts too generic without providing any specifics. We will make this clearer with an example. Say the place in question has excellent pizzas. Don't just write "Try out one of the many pizzerias here." Statements like this aren't beneficial to someone unfamiliar with the place. Instead, offer a few recommendations along with directions on how to reach them so that your customers can use the information.
In-depth knowledge like this can be procured in one of two ways. You can either do a bit of research and find travel blogs about the place in question and use that to glean all the necessary information, or you can use VEVS' highly dependable article writing services. We have an excellent team who are great at doing detailed research and writing relevant and high-quality blog posts.
If you can help your clients have fun by guiding them to local events and happenings, then that will paint your business in a very positive light. The benefit of this is that anytime they need to rent a car or if one of their relatives or friends needs to rent a car, your business will be their first choice. That's right! All of this can be achieved just through the power of a great blog.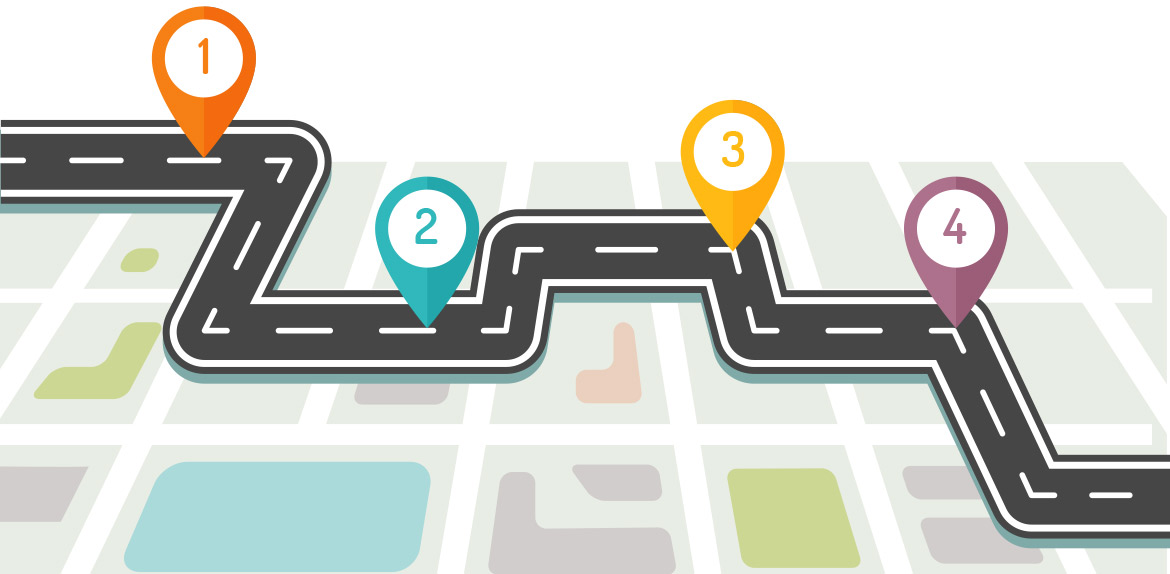 Places to visit: This is another avenue where you can provide a lot of high-quality information. Suppose a person is on a business trip and has a few hours of free time. They would love to spend that time by visiting all the local attractions. It can be anything from a lighthouse to a local museum. Provide an updated list of places they can visit in a particular locality as well as the specialties of that place. Again, if they end up enjoying the visit, the enjoyment will be on you which the customers will reward back with more business. Another way this will boost your business is that it opens up a whole new source of customers. People might be directed to your blog while looking for the local attractions and that can be how they end up discovering your business.
Add beautiful photographs if possible for each place. Check out our article on stock photos to see how it is done. Also, list out the things they should know about these attractions along with any precautions they might have to take. Information like visiting hours, days when the site remains closed, entry fees if any and other relevant info will make your blog posts highly engaging thus driving up the organic traffic you receive which in turn will give a massive boost to your business. VEVS' unique and intuitive interface also comes in handy as you can lay out all this information neatly in a manner that makes it a hassle-free experience for every single person who visits your website.
Driving Laws and regulations: It is always the little things that can make all the difference between a great trip and a forgettable one. People will be grateful if you can keep them out of trouble. That is what you will be doing by providing a guideline to all the local driving laws. These can include the speed limits in places, the carpool lane laws, overtaking and lane-changing laws, towing and RV regulations, and the validity of driving licenses from other areas.
You could make this as a regular blog post or as an FAQ section using VEVS' features. The point is that people will feel reassured after reading blog posts of this kind and that will help them get the feeling that apart from just providing them with a car, you are looking out for them. This will compel them to think of only your website whenever they need to rent a car in the future. Another plus side is that you will be helping out the local community by ensuring fewer mishaps and accidents caused by out-of-towners who are ignorant of the local regulations.
Parking spots, prices, and the associated know-how: Another thing that can get under the skin of people renting cars is finding a decent parking spot. Finding great parking spots that do not charge exorbitant prices can become a demanding chore, and that is where the blog on your website can leave a lasting impression.
Fuel prices: Not all places sell fuel at the same price. Finding the fuel prices for a particular area can be quite easy, but this is a section that involves a lot of active work. As the fuel price can change on a daily basis, you need to make sure to update this section constantly. Also, mention the date and time that the fuel price you listed is from.
Such a section will help people to calculate the overall cost of the trip and thus plan their travels even better and who do they have to thank for it? Yes! Your website. Again, this is not something that many car rental websites will offer which will make your site stand out from the sea of car rental services.
Rush hour timings and roads to avoid: Nobody likes to be stuck in traffic and end up being late. If such things happen on a regular basis, then the visitors will feel frustrated which will paint your car-rental service in a negative light despite you having nothing to do with it. You can help in this case by listing the peak traffic times as well as the roads that have a high chance of developing congestion. You could suggest alternative routes that will help your clients arrive on time for their meetings and appointments.
You can use the handy design features of VEVS Car Rental website builder to link the checkout section with the blog post that deals with this so that people who use your services will get the necessary knowledge even if they aren't looking for it actively. Not everyone who will rent a car will be on a work trip. Some might be there to have fun, and for such people, you can provide a list of all the scenic routes they can take as well such as a coastal road.
So, there you have it. You can further expand on these ideas and make your blog as rich with content as possible. Just make sure that you stay on-topic. It does take a bit of effort and quite a bit of time, but the results make it all well worth going the extra mile.
If you find all of this a bit overwhelming, then do not worry as we have the perfect alternative for you. You do not have to write the blog posts all by yourself. Our excellent article writing services will take care of providing superb blog posts. VEVS has a dedicated team of highly qualified and creative people who can write highly informative and accurate articles on pretty much any topic under the sun. The cost is very reasonable, and you can have multiple pieces for your blog delivered to you within a short period.
We at VEVS hope that this article helps your car rental service immensely and we will provide you with every assistance you might need to make the blog on your website as great as possible. An excellent blog can be a treasure trove for your business and VEVS provides you with all the right tools to exploit it fully!