In the highly competitive car rental market, it is crucial to do everything possible to stay ahead of the competition. And what better way to ensure a business improvement than investing in technology? One of the methods is to use an innovative cloud-based car rental software and the suite of services it provides. That is why in this article, we will go deeper into the wide range of benefits of using vehicle rental software for managing your business processes, so make sure to read till the end.
Here is a summary of the points we will go through:
Automating Administrative Tasks
Online Bookings and Payments
Streamlined Reservation Processes
Integrated Fleet and Maintenance Management
Damages Management
Advanced Performance Contol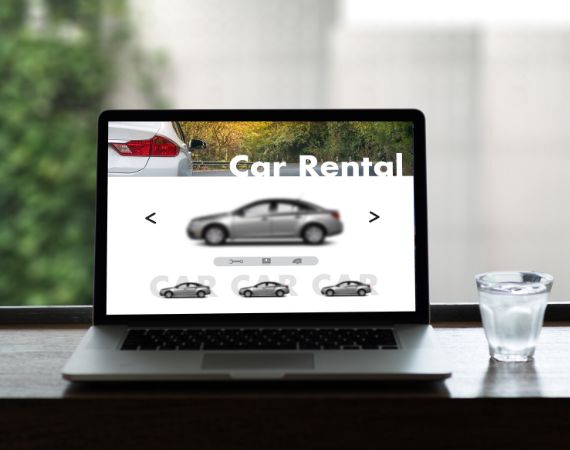 1. Automating Administrative Tasks:
Basically, the main idea of making an investment in any type of technology is to make our life easier by simplifying our day-to-day tasks or doing the work instead of us, right? So it's no wonder that automating various tasks such as the reservation process and management, invoicing, vehicle tracking, and fleet management brings a lot of benefits. By allowing a machine to do the work instead of you, you are eliminating the manual paperwork and reducing human errors, which will respectively result in enhanced operational efficiency, reduced costs, and a lot of valuable time saved.
2. Online Bookings and Payments
You may think that everything is happening online now, but you will be surprised at how many rental businesses are still accepting reservations manually (for example, via a phone call). And what makes a car rental company step ahead of the competition is the ability to accept bookings and payments 24/7. That is one of the essential benefits of using car rental software for managing your business processes.
Using intuitive and user-friendly car rental booking software, you can provide your clients with a seamless booking process, and you can wake up with a list full of reservations. And some vehicle rental software providers such as VEVS Car Rental Software & Rental Website Builder also provide a car rental website builder as part of their list of features, which allows you to easily build a car rental website on your own without breaking the bank and display your vehicles to potential clients from all around the world. Combining this with advanced online vehicle rental software, you don't have to wait by your phone anymore. Everything happens automatically, reducing your administrative tasks and eliminating manual errors.
3. Streamlined Reservation Process
As mentioned, using online car rental software significantly simplifies the way you manage your rent-a-car business and your day-to-day tasks. However, investing in such a system does not only makes your life easier, it makes it for your customers too. And who doesn't want happy customers?
The easy and fast reservation process is a crucial factor when trying to provide excellent customer service. Showing your cars online and allowing your website visitors to take as much time as they need to review all of your offerings and book their preferred car from the comfort of their homes is a game-changer. After all, the main idea is to make your clients feel as much comfortable as possible, because this is what leaves a good impression on them and leads to positive feedback. But allowing online bookings is only one slice of the pie. If your clients are mainly booking a lot of time in advance, let's say a few months, they want to see what your availability is for that specific period. So showing them the real-time availability of your vehicles on your car rental website simplifies their holiday planning significantly, which results in happy customers.
Learn more about the different types of car rental software solutions available on the market in our article.
4. Integrated Fleet and Maintenance Management
If you are from a long time in the rent-a-car industry and have a lot of vehicles, then you probably know that maintaining a lot of cars is not an easy task that requires a very good organization and regular control. That is why investing in cloud-based car rental software allows you to manage your fleet better and better monitor and track vehicles' status, maintenance schedules, and repairs.
If you switch from manual maintenance management to using an innovative car rental booking software, you can schedule regular maintenance (and don't miss them, as you get notifications), track your vehicle's mileage, and even generate reports to monitor the overall health and performance of their fleet (something that can be nearly impossible without such a system). But most importantly, the main benefit of making such an investment is that this will significantly minimize the downtime, reduce the repair costs as you get a clear overview of your expenses and allow you to manage your fleet efficiently. This all will move you one step further from the competitors that don't use such vehicle rental software because, let's say it - it's a really daunting task that you can eliminate from your schedule.
5. Damages Management
The rent-a-car business is probably one of the most affected sectors by vehicle damages and car crashes from the entire transportation services industry because accidents are inevitable. And a lot of money is constantly wasted on repairs that are not needed or for somebody else's fault. That is why having a good overlook of your vehicle's damages and control over your expenses is crucial if you want to grow your car rental business. And honestly, having to do it without a proper system is nearly impossible, simply because it requires a lot of work and time.
That is why by using online vehicle rental software that offers damage management, such as VEVS Car Rental Software & Rental Website Builder, you can maintain a detailed archive of damages incurred by vehicles. And by uploading before and after photos into the rent-a-car software, you have legal proof of what the vehicle's condition was both before and after the rental, in case somebody blames you for giving them a car with defects, which saves you a lot of headaches. This way, you can accurately record damages, assign responsibilities and make the insurance claim process much easier.
6. Advanced Performance Contol
Every business in the world, despite of its type, needs to analyze performance. After all, by taking a particular action, we need to see what's the result of that specific action and measure its effectiveness. And when managing your car rental business manually, it is really hard to get an idea of how your business is performing (unless you write every single number into an Excel sheet and have the time to analyze those results). Here comes the significant benefit of using online car rental booking software.
Using car rental software that generates reports provides you with real-time data on everything you need to know. You can analyze fleet performance, cars booked for specific periods, seasonality, and almost everything. It's really incredible how much information you can get from such reports and how drastically you can improve your business management. Having access to such detailed data allows you to identify trends, optimize your pricing strategies, and improve the overall efficiency of your operations.
Revolutionize Your Business
Investing in online vehicle rental software brings many benefits, such as automating administrative tasks, streamlining reservations, optimizing fleet management, and providing comprehensive financial control. And if you want to go one step further from your competitors, making this strategic move will indeed move you forward.
The VEVS Car Rental Software & Rental Website Builder offers all of the features mentioned above and more. It is the ultimate all-in-one solution for car rental businesses looking for an affordable solution for revolutionizing the way they manage their business. Test the complete car rental booking software for 7 days free and get a sense of how easy it could be to manage your car rental company.