At VEVS Business Software & Website, innovation is at the forefront of everything we do. We are constantly looking for new ways to improve our products and services to provide our existing and future customers with the best possible experience. Creating an outstanding online presence for your business does not have to be incredibly time-consuming or difficult, and the latest updates to the VEVS CMS make it that much easier to create, manage and promote your website.
So, stay tuned, as in this blog post we are going to talk about all the new updates to our content management system. We are very excited to finally share this with you!
Granular Control Over Style & Colors
Each VEVS business website comes with a set of ready-made templates and colour themes. In the past, website design was locked to what was already pre-made, still providing some flexibility on how the website can look and feel, but not enough for what our customers wanted. That is why we decided to allow granular control over the entire color scheme and layout style. You can now manage the following:
The font in use. You can now use different fonts for both titles and body text.
Font size
Image border styles
Boxes styles
Text colors
Buttons styles and colors
Background colors
Menu and footer colors
We also know that many of our clients do not wish to have to deal with web design work, and for that reason we still keep pre-made website style sets and color themes. With a couple of clicks you can choose a style and colors that matches your brand. That is also a good starting point for all those who want to customize their website design further. Now you can end up with a completely unique website design.
Advanced layout and color settings apply on all website pages, making the website management really straightforward and saves you time.
But we have also gone a step further. The new VEVS content management system adds a lot more visual customization options, such as now being able to edit colors and styles (and even more - see below) on each individual page element itself, still following the overall website design. Refer to the image below to see just how simple it is to change the elements' style and colors.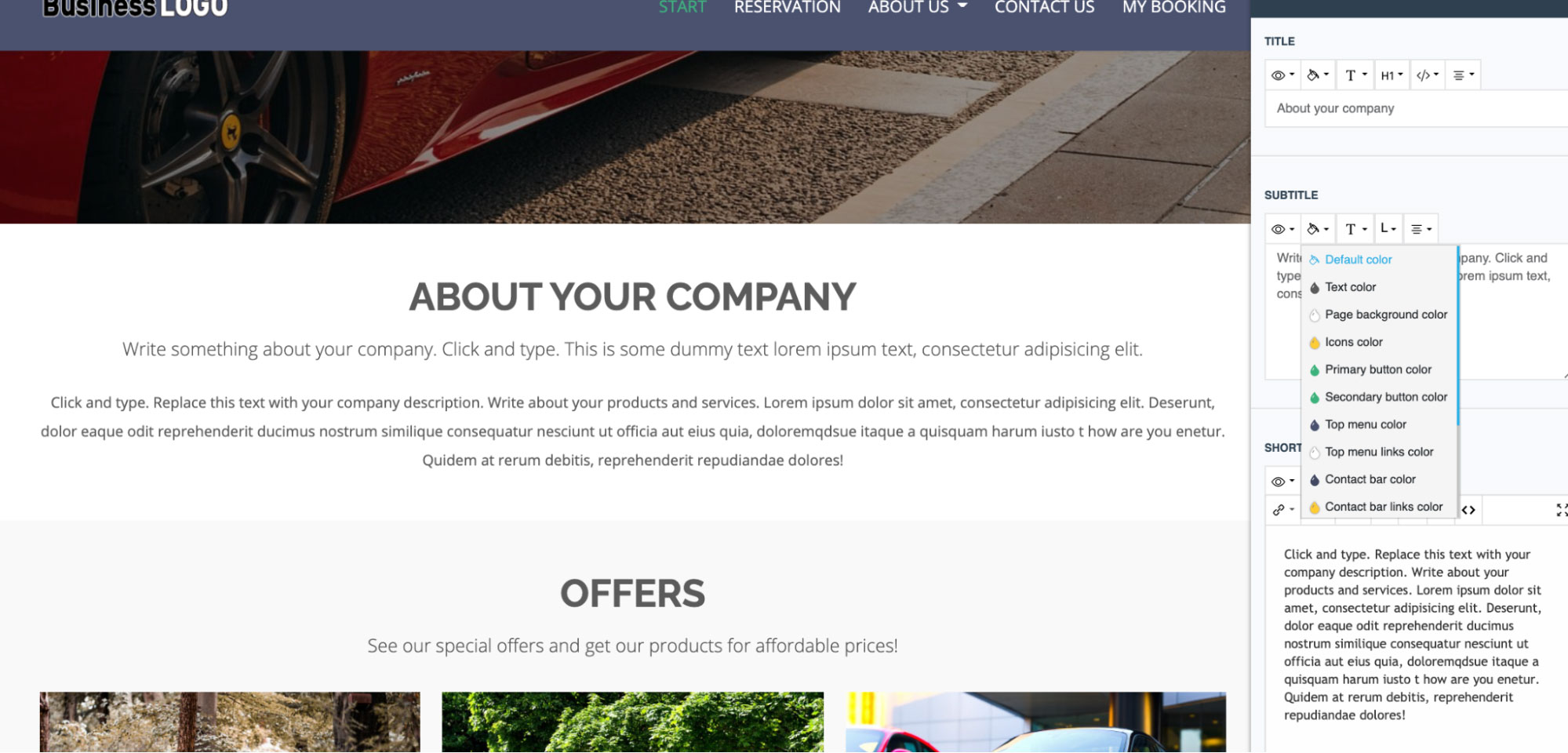 New & More Sections For Your Website
We recognised that our clients want to have more control over their website pages' layouts, and be able to build pages and arrange the content in a way they like. Therefore, in this CMS update, we have restructured and vastly improved the sections and content blocks in use and added many more available for use, so now you can build pages with the layout and the content that you need.
We have prepared ready-made sections based on the parts of a website that are used most frequently, such as About, Services, Offers, Team, Testimonials, FAQ, Web Form and many more. Refer to the image below to see the full list. These sections make it simple to instantly add a complete and optimized structure to each of your website pages, making sure they are all of a professional-looking standard.
There is also a list of basic content blocks, including headers, text, images, video, spaces and more, which you can combine into sections in whatever layout you wish.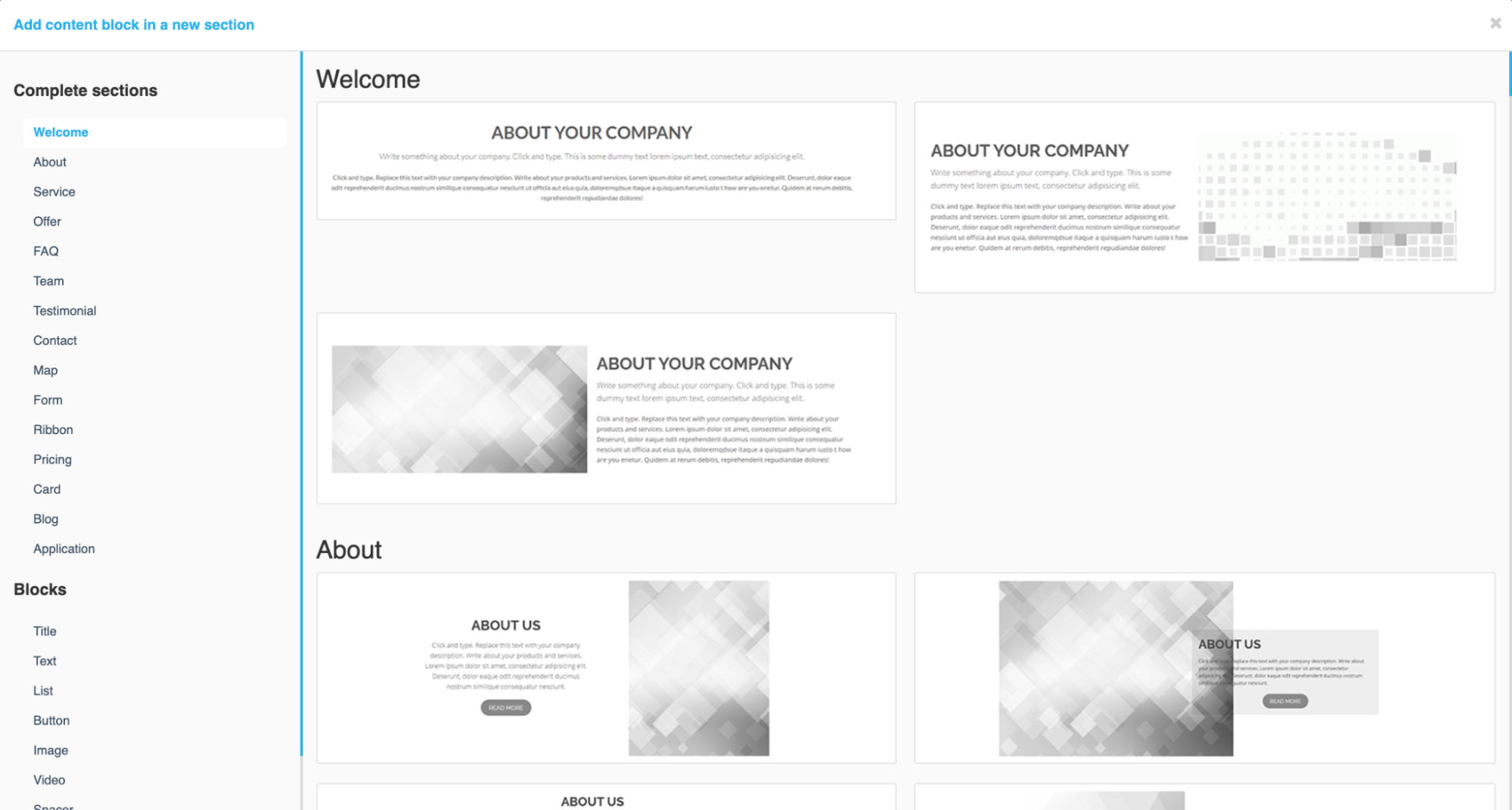 You can now manage the number of columns of a section where appropriate. For example, you can add 1, 2, 3 or 4 offers in a single row while keeping a responsive design. All VEVS business websites are fully responsive, meaning you never have to worry about how your website shall look on mobile or desktop. Your website will automatically adapt to the displayed screen size.
With the new CMS, you can also choose the home page and the other web pages top sections. It is no longer restricted to the specific template you choose. You now have various options to pick, including simple image and text, sliders, video background or even no section at all.
You also have the option to add your own HTML code, as well as some third-party widgets like Instagram, Youtube, Trustpilot, Facebook and more.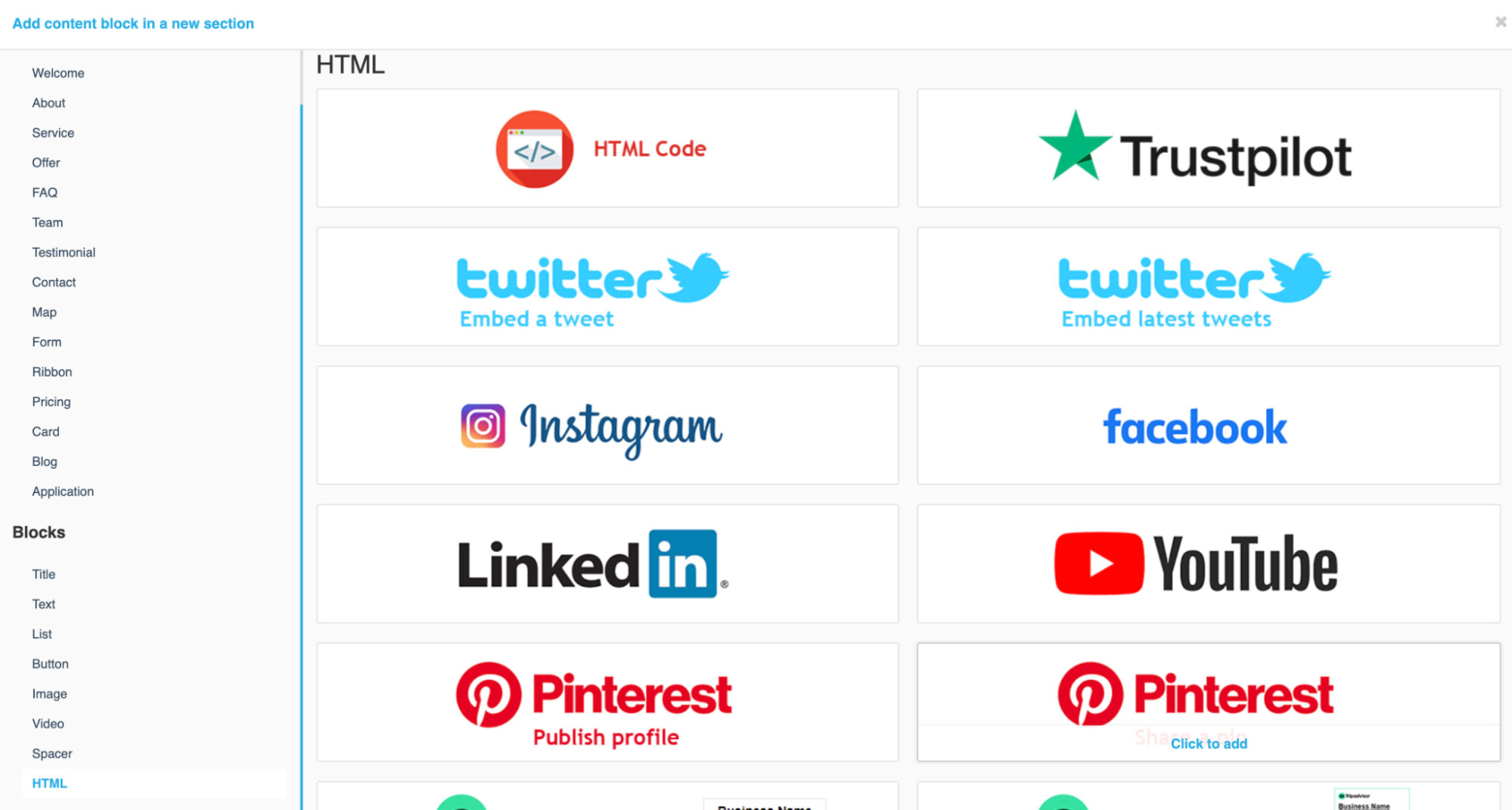 Enhanced Control Over The Content Elements
In addition to adding new sections and elements to the VEVS Business Software & Website's CMS, we have added even more advanced control over the said sections, blocks and page elements. Along with the overall website style and color settings, you can now build up a website design and style of your choice by being able to edit each thing individually. Here are some of the things you can adjust:
For each page element, you can change its color.
You can hide an element from the ready-made content blocks if you do not need it.
For text you can change alignment, font transformation (upper, lower case, capitalize, normal), and add effects (bounce, flash, fade, pulse, flip, rotate and more than 50 others!).
You can make titles include hyperlinks.
You can control the titles H tag to improve your SEO and structure of your web pages.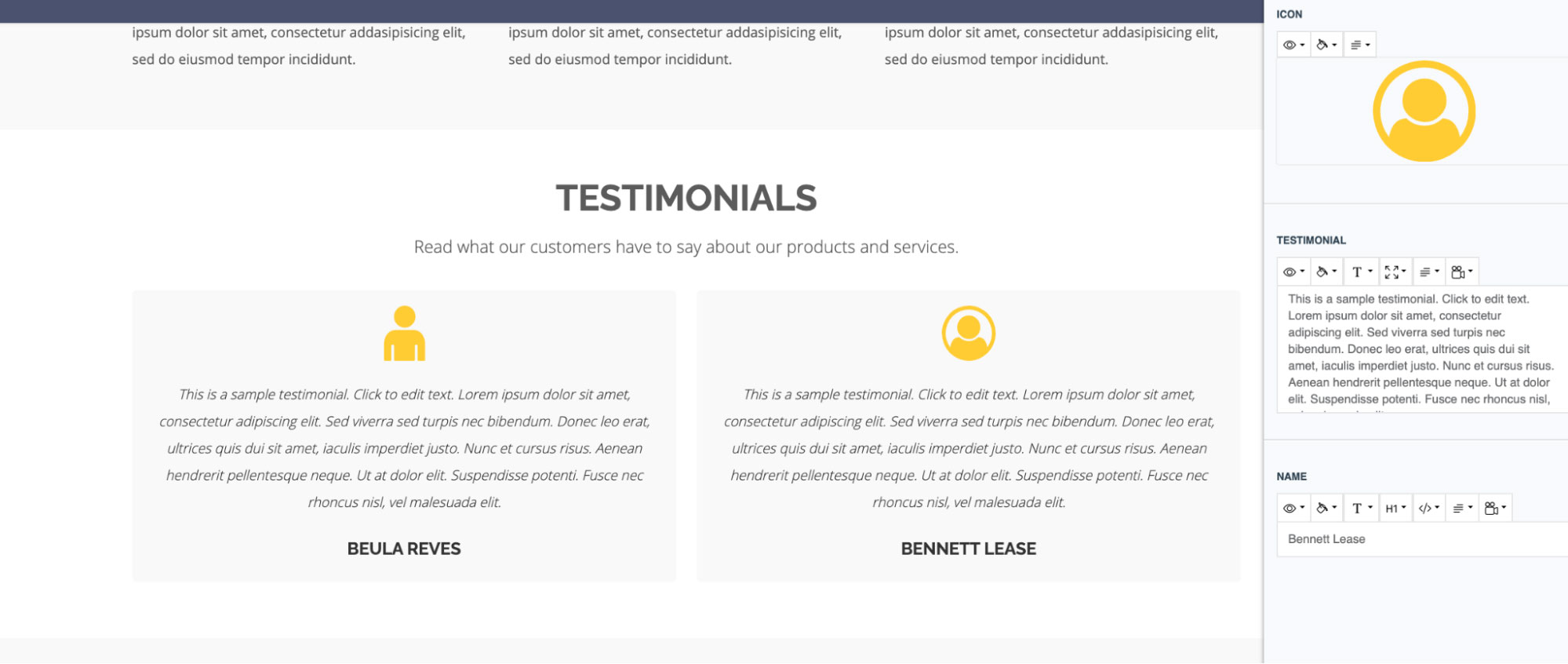 We have also added improvements to the editing of images:
Ability to edit the image style. You can make an image rectangle, rounded, circle or with a thumbnail view.
Manage opacity and darkness
You can change the image height
You can crop the uploaded image
You can add filters or watermark
You can manage the image title, filename and alt tag. This is something else that shall benefit your websites SEO.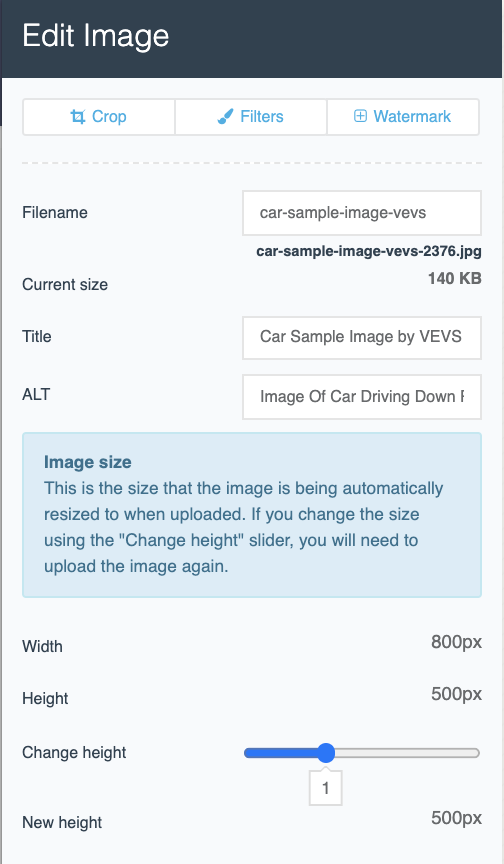 Finally, there is now more control over the section layout too. Sections consist of one or more content blocks, and you can change the look of these sections to what you prefer most. You have the ability to edit:
Section background type. On the background of sections, you can choose either, no background, color, gradient or image.
Section top and bottom padding
Section top and bottom border
Section opacity
Margins between content blocks in the section.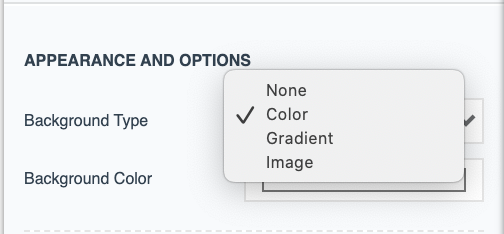 Increased Header & Footer Customization
The sections and elements are not the only areas of your website you can change and adapt to your liking, VEVS website owners now have a choice of different website header (menu) and footer templates that they can change at any time.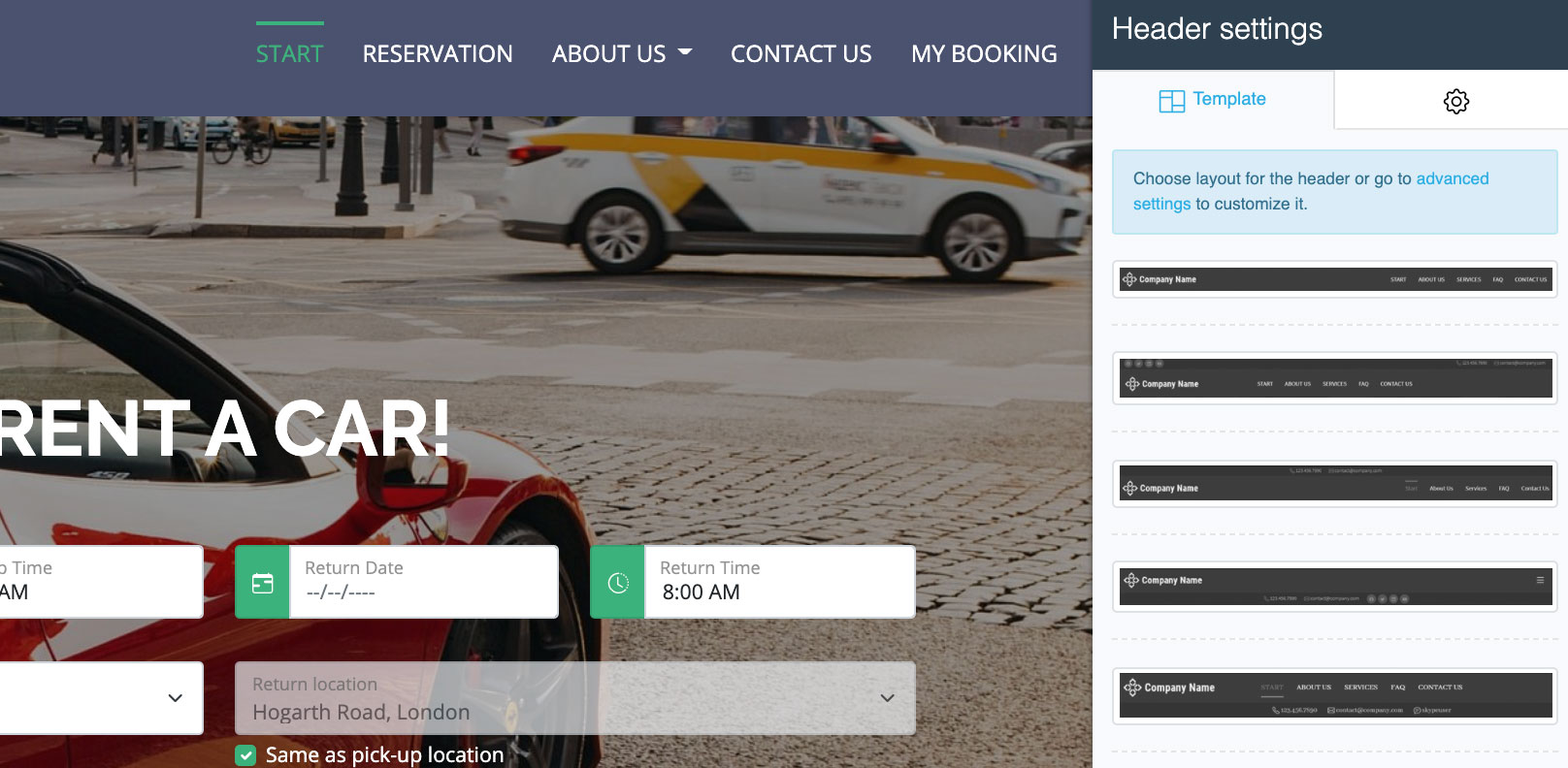 Also, you can control what elements show up in the header or footer and where they show up. In this latest CMS update, you can choose the number of columns in the drop-down menus within the website menu itself. Refer to the image below.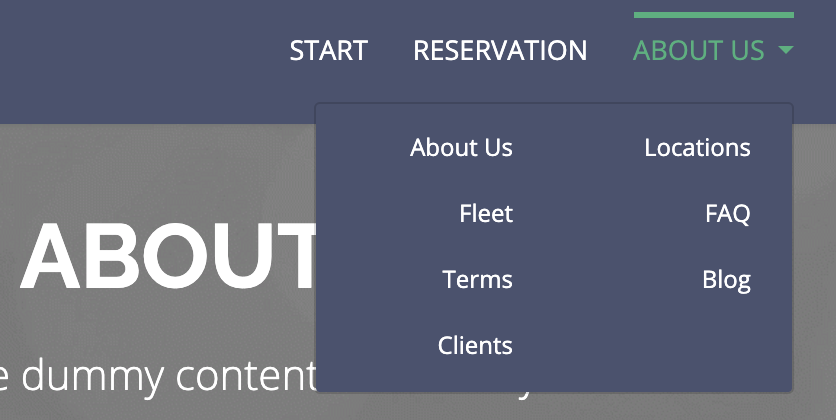 Other CMS Improvements
But wait! That is not all. There are a host of other CMS improvements we have made to make sure that VEVS Website Builder has everything you need and more to create your perfect site.
We have added improvements to both the user interface and CMS functions to make your work easier and our website builder more flexible. Now, all our website front-ends are built on the latest Bootstrap 5 in our continued efforts to deliver website solutions that provide a technological edge!
We have also kept all the current functions that make our website builder a top-notch choice for your new site:
Add unlimited pages
Complete control over the content of your website
Multilingual front-end
Responsive design technology (mobile-friendly sites)
Add and manage unlimited web forms
SEO optimized website and advanced SEO tools available
Multi-level user access management
CSS editor and External code function
Cookie policy bar and lots more!
Conclusion
So, to summarise, the latest CMS update of VEVS Business Software & Website has a heavy focus on giving our clients granular control over their websites. We want our clients to be able to create their perfect sites and have complete control over their design, structure and content. See for yourself by starting your free 7-day trial here!
The VEVS platform is simple and effortless to use, but we also recognise that not all of our clients have the time or resources to set up their website, which is why we also offer website setup services.
We have some other great blog posts for you to view:
> Captivating New Release of VEVS Job Portal Website Solution
> Why Choose VEVS For Your Hotel Website?
Are you following us on Facebook? Click here to like our page and be notified whenever we publish a new blog post!
You can also check us out on Twitter here.