Visual Search has been around for a number of years now and is built into several popular search engines and social media platforms, such as Pinterest, Bing, Snapchat, Amazon, and, of course, the main player Google. Although you may not know much about visual search yourself, according to one statistic, 62% of millennials and members of Gen Z want to use visual search over all other search types.
In this blog post, we are going to cover what visual search is and how it works, the main players of visual search and how each of the platforms are slightly different. We are also going to go over the benefits and some implementations you can make to your website.
What Is Visual Search? & How Does It Work?
Visual search uses artificial intelligence technology to help people search through the use of real-world imagery, rather than through text search.
For example, a person takes a photograph of an object, using Google Lens. The visual search software identifies the object within the picture and then provides information and search results to the user.
Visual search is extremely useful for eCommerce stores and brands, since users can search for products they come across and find exactly where to purchase them from online. Now, as with anything online, the implementation of well-optimized content is still needed in order to stand the chance of being the returned search result for a user.
You may be asking, 'what is the difference between visual search and image search?' and there is one crucial difference that separates the two. When conducting an image search, it is still required to input text in order to search for the desired result. However, when conducting visual search, a user uses an image to conduct the search, no text required.
So, how does visual search work? It works through a combination of computer vision and machine learning technology. Computer vision helps machines to both see and interpret what they are seeing, before coming to a final decision about what to do with the information. In the case of visual search, it is to find the object online using the image taken by the user. The other contributor is machine learning, which provides information that computer vision needs to understand what is presented within an image. Both of these technologies are what allow visual search to operate the way it does.
Main Players Of Visual Search
Since visual search is not 'one size fits all', there are some slight differences in features amongst each of the major visual search platforms. Google & Bing are the exception to the rule, since both their visual search capabilities revolve around information retrieval and shopping.
The major visual search platforms are:
Pinterest Lens
Bing Visual Search
Snapchat Camera Search
Amazon Style Snap
Google Lens
Pinterest Lens
Pinterest lens was first introduced in 2017. It has over 600 million searches every month, and in 2019, they announced that the technology has the ability to recognize over 2.5 billion items. That is a huge amount!
Pinterest Lens allows its users to take a photo of almost anything, and they will be able to find, save, or shop for the items contained within the picture. Pinterest has even stated that 90% of users' purchasing decisions are informed by the information obtained through the technology.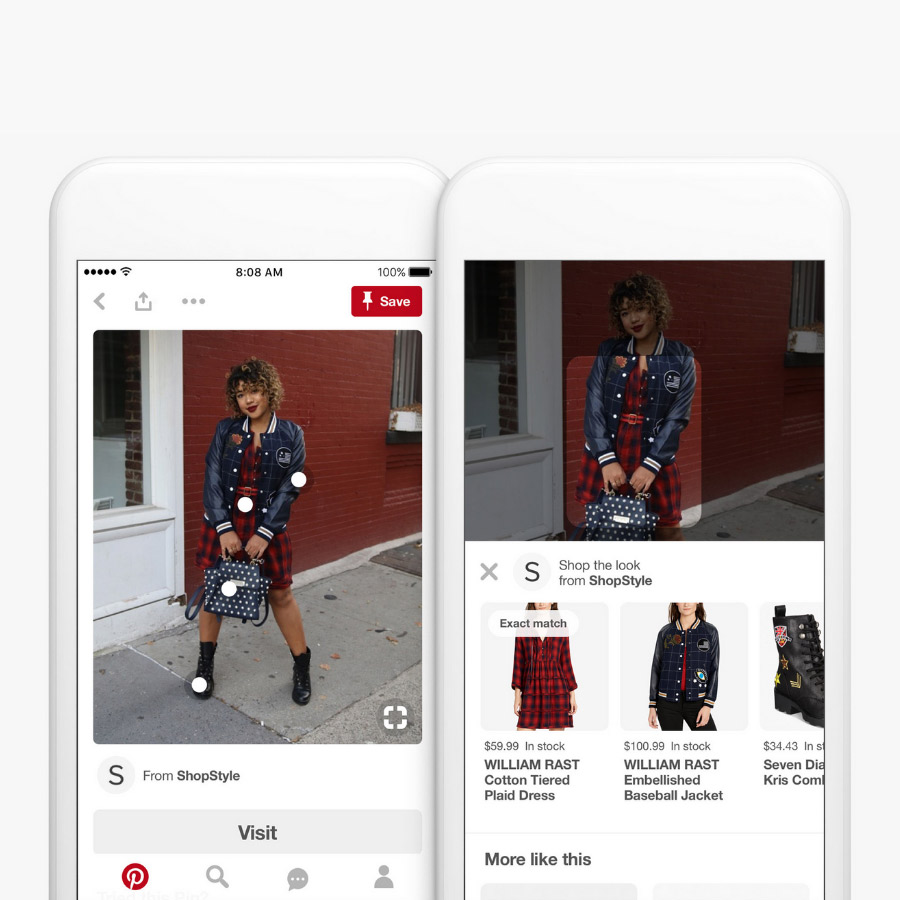 Bing Visual Search
Bing Visual Search technology provides users with information as well as products. This is pretty much the same as the search engine itself, however just adds another layer to the search functionality.
Bing Visual Search can also provide users with associated products and pricing information.
One of the benefits of using Bing Visual Search is the fact that it has an extensive developer platform.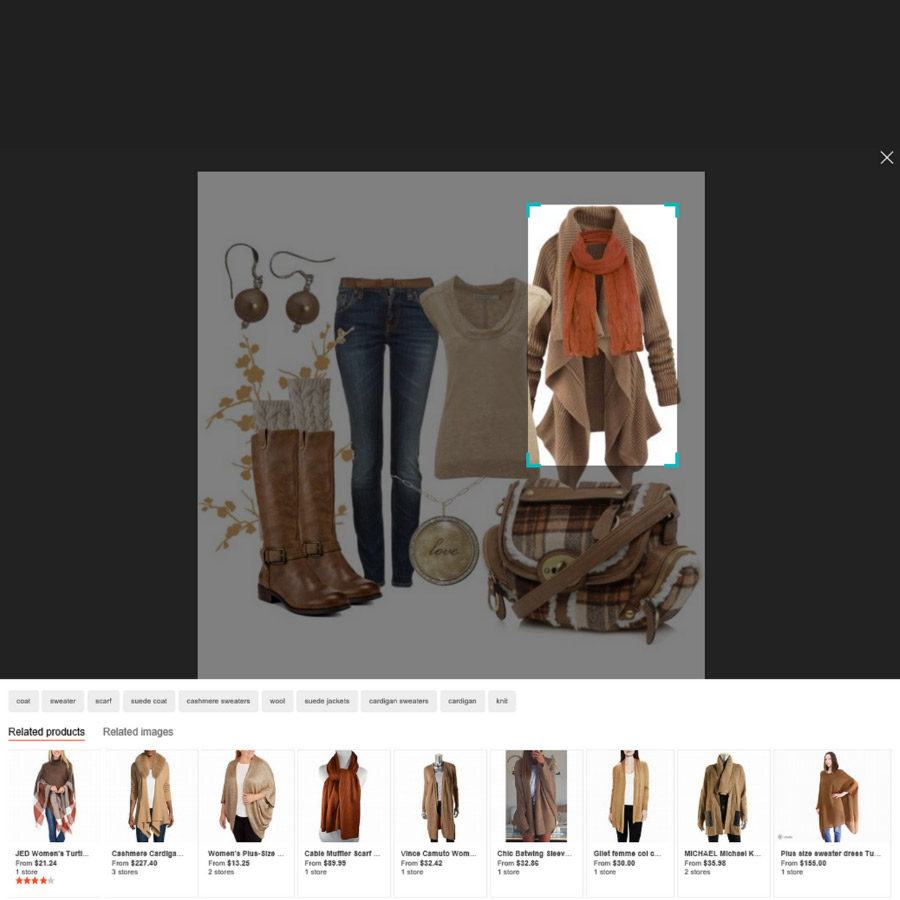 Snapchat Camera Search
Snapchats visual search was announced in September 2018. It invited users to search for products on Amazon using the snapchat app itself.
When the app recognizes a product, an Amazon tile card is shown to the user. This shows them the link to that product or a selection of similar items from the Amazon store. If a user has the Amazon app installed on their device, they can be directed straight to the product page within the Amazon app to purchase the product.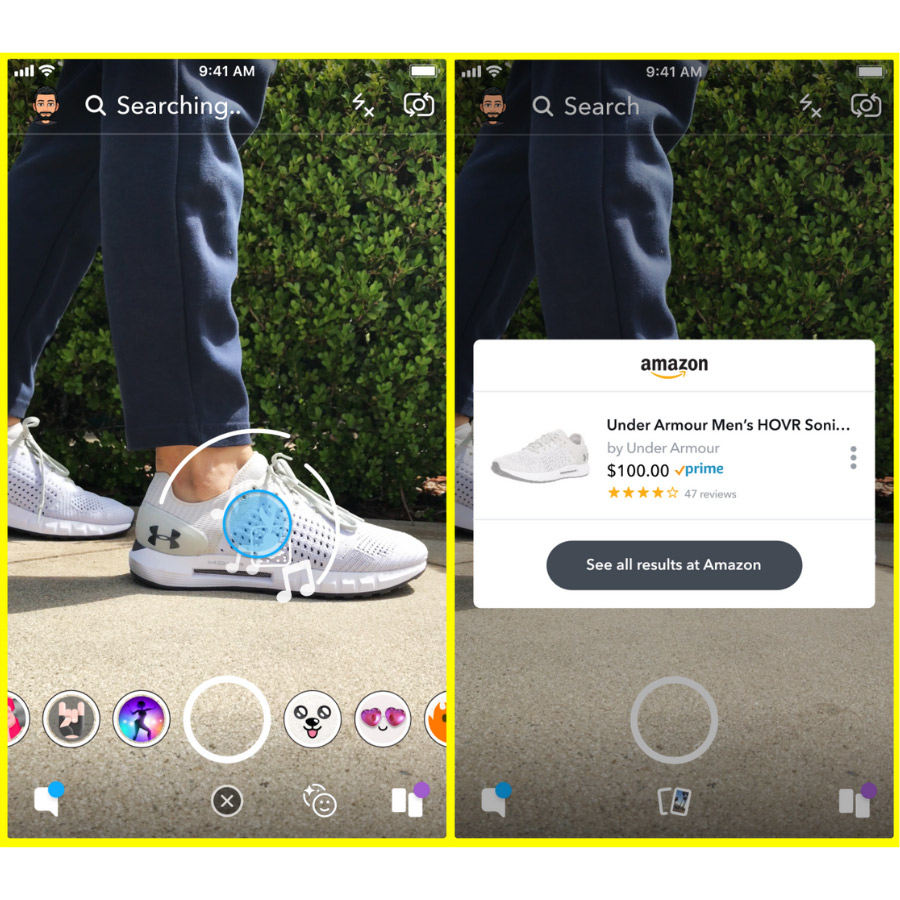 Amazon StyleSnap
Amazon StyleSnap was announced in June 2019. Much like Snapchat Camera Search, StyleSnap allows searchers to take pictures of objects or products they are interested in. the visual search function is located within the Amazon app itself.
For companies that sell on Amazon, this technology is a highly effective way of getting more eyeballs on your products and increasing your sales.
Amazon is already working with Instagram to form an integrated shopping experience, which would add even more benefits to Instagrams growing marketplace and shopping features.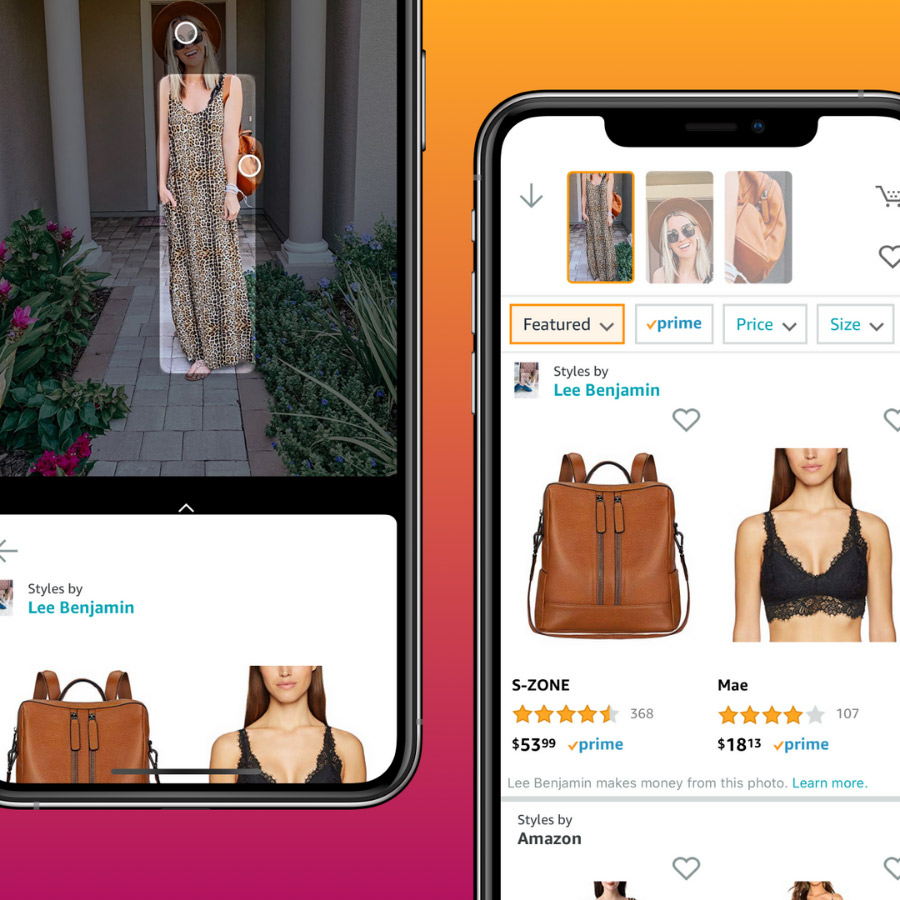 Google Lens
Google Lens was announced and launched at Google I/O in 2017. It has quickly become the most popular visual search platform in the world because it features advanced visual search capabilities, not to mention Google already being the world's most popular and widely used search engine.
One of the benefits of Google Lens is its integration with multiple Android applications such as Photos, Google Search, and Google Assistant.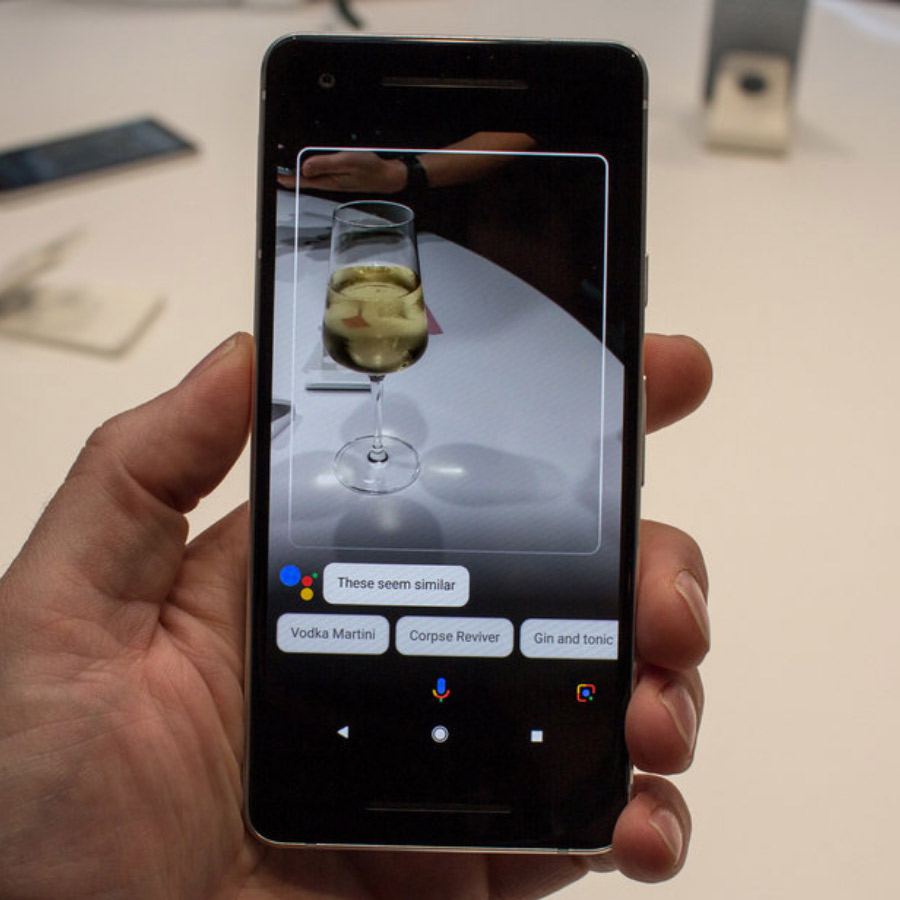 The Benefits Of Visual Search For Websites
Search engines and search functionalities have come a long way over the years, and as search expands beyond its traditional forms, it is important to understand the way in which the latest features and technologies work and take advantage of them as soon as possible.
Did you know that 35% of marketers plan to optimize for visual search in the future? This is so they can get ahead of the competition. There are a few primary benefits of optimizing for visual search, which we have listed below:
Prepare For The Next Generation Of Search Users
If you remember earlier in the article, we mentioned that 62% of millennials and members of Gen Z want to use visual search over all other search types. This means that there has never been a better time to dive outside of the traditional search methods.
Sell to Customers That Have Already Made a Decision To Purchase
For a user to perform a visual search, it means they were interested enough in the product already for them to find out more. With properly optimized content through visual search, you can find your site interacting with people that have already made their minds up about purchasing.
Increase Your Website's Revenue
One of the most important benefits of visual search is that sites can look forward to the opportunity of vastly increased revenues. By making sure that potential customers can find your website from visual search results, you are going to increase your site's traffic, which will ultimately lead to more sales.
Conclusion
So, are you going to take advantage of visual search? If you do, then we recommend you implement the following within your website:
Add alternative text to all your images providing descriptions of what the image is showing. The more detailed, the better.
Use descriptive filenames, so instead of 'img567.jpg', use a filename such as 'womens-blue-denim-jacket-with-floral-pattern.jpg' instead.
Have an Image Sitemap which will help increase the likelihood of your images being discovered by search engines.
If you are interested in finding out how VEVS and our team of experts can help your business when it comes to marketing, please visit our digital marketing page for more information.
We have some other great blog posts for you to view:
> 5 Fundamental Ways To Improve Your SEO In 2021
> How To Increase Your Facebook Page Likes & Get More Exposure For Your Business
Are you following us on Facebook? Click here to like our page and be notified whenever we publish a new blog post!