Off-page SEO is often overlooked, and that comes as no surprise, since it heavily revolves around factors that are external and out of our control. Now, most marketers and bloggers often start with on-page SEO, but did you know that a study conducted by Dr Pete Mayers, observed that many web site owners spend about 30% of their time on off-page factors, and 70% on on-page factors!
Off-page SEO is just as important, if not in some cases, more important than on-page SEO. Off-page SEO tells Google what others think about your website, how often they are talking about you and whether or not they actually like the content that you publish.
Throughout this blog post, we are going to go more in depth about off-page SEO factors, what it actually is and its constituent elements. We will also explain the main differences between On-Page SEO & Off-Page SEO and will give you more information about how you can benefit from FREE Linkbuilding Contacts For Car Rental Companies, so make sure to read till the end!
What is the difference between On-Page SEO & Off-Page SEO?
In its basic form, on-page search engine optimization happens within the site, while off-page SEO happens outside the site.
If you optimize a web page's content, e.g. headlines, images, performance, and its user experience, you're doing on-page SEO, whereas, if you write a guest post for another blog or leave a comment, you're doing off-page site promotion.
It is important to note that both on-page and off-page play a big role in determining the success of your SEO strategy, and to get the best results, you should focus on both.
Search engine optimization can be daunting, especially when you have no clue what steps need to be taken in order to rank your fresh website content in Google's top 10. But, if you can develop a basic understanding of on-page and off-page optimization, you'll be well on your way to getting ahead of your competition.
The Elements Of Off-Page SEO
Although it is often seen as the heart of Off-page SEO, link building and getting as many domains as possible to mention you or give you a backlink, is not all this method of optimization has to offer. There are a number of elements that make up off-page SEO, and it is important to consider all of these elements as part of a well rounded off-page SEO strategy.
There are 4 core off-page SEO elements that you need to know about. These are:
Links
Trust
Personal
Social
Links include mostly backlinks from other domains pointing back to your website. You can acquire backlinks by creating highly shareable and relevant content that users cannot help but promote and repost. It is highly important to note that backlinks are most valuable when they come from trustworthy websites that hold good presence already within the search engines. News and media websites are a great example of trustworthy websites that you could approach in order to acquire backlinks. Just make sure your content is relevant for their readers.
Trust regards authority and your history as a business/website. The higher authoritative presence you can hold in the search engines, the more they will reward you with increasing your rankings, showing your content etc.
Personal refers to factors such as your country, locality, history and social presence. Factors such as your country or locality often cannot be changed, but they do play a role when it comes to off-page SEO.
Finally, social refers to factors such as your online reputation, shares and likes, and again links. It can also take into consideration factors such as brand mentions, which is measured by the amount of users mentioning your brand online, whether that be in a social media post or blog post.
Our 4 Best Off-Page SEO Practices
For superb and sustainable SEO results, you should consider expanding your basic off-page SEO activities all the time. Like registering your site in suitable portals, arranging backlinks from trustworthy media or other relevant sites, creating and developing your social media. These are also the first things to focus if you have a new website build.
We are now going to share 4 of our best practices to follow in 2020 when it comes to maximizing your results, once you have the core elements of off-page SEO covered.
Create And Distribute Compelling Infographics
Like we mentioned earlier in the post, getting shares online is going to help build up your brand authority and brand mentions, and what better way to increase the likelihood of your website content getting shared than with infographics!
An infographic is a piece of content, that displays information and data in a nicely designed image format. They are a great way to increase social shares, create backlinks and build brand awareness.
Ken Lyons shared a case study of how WordStream created a useful infographic that helped a lot of people. This same infographic was able to earn a backlink from CNN, and drove loads of traffic to the wordstream website!
Check out this infographic example below supplied by Visual.ly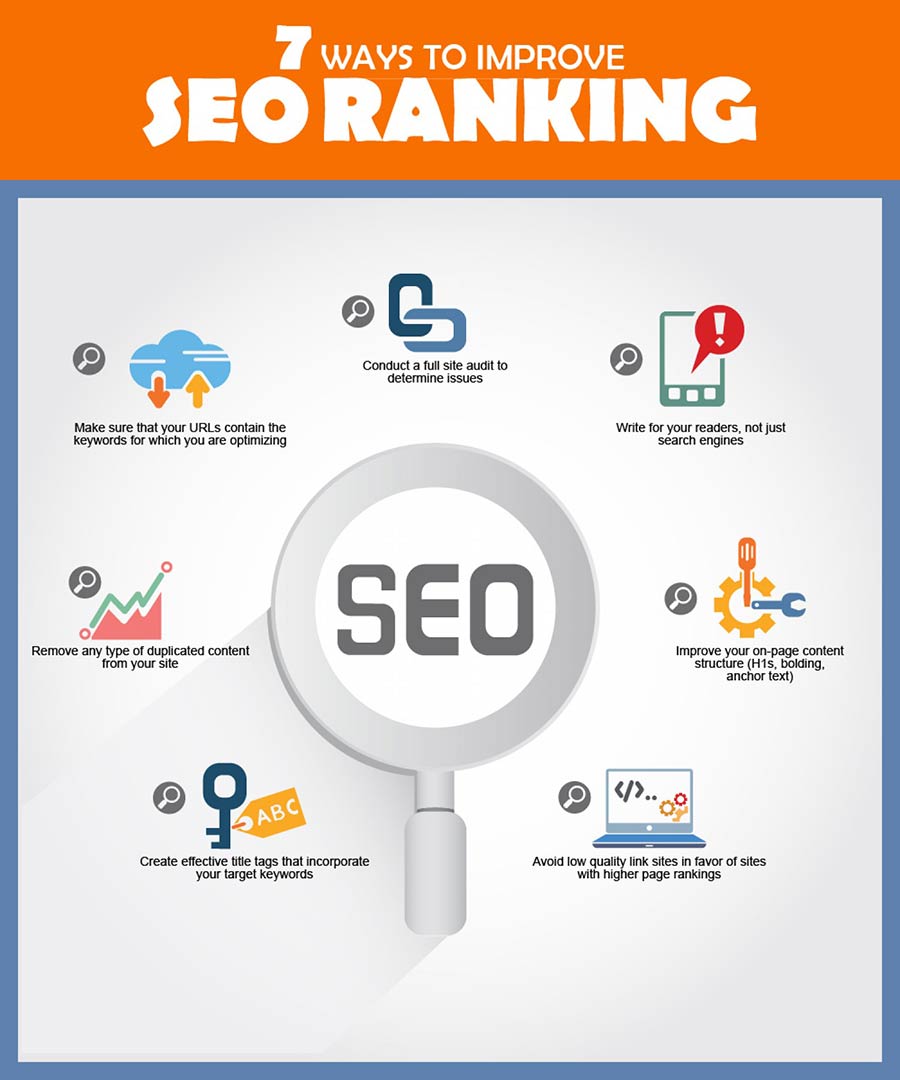 Create Content And Optimize For The Users First
The goal with off-page SEO when it comes to your website content is to get users to share said content. How do you do that? you may ask. Well, you simply create content that not only users would want to see, but content that doesn't focus solely on sales, but providing as much value as possible.
Take our blog posts as an example. Our aim is to provide as much valuable information as possible, so by the time you get to the end of each blog post, you not only feel like you have learnt something new, but that it has been time well spent.
If you help users with great content, they'll not only want to know more about you, but they will be highly motivated to share content with others.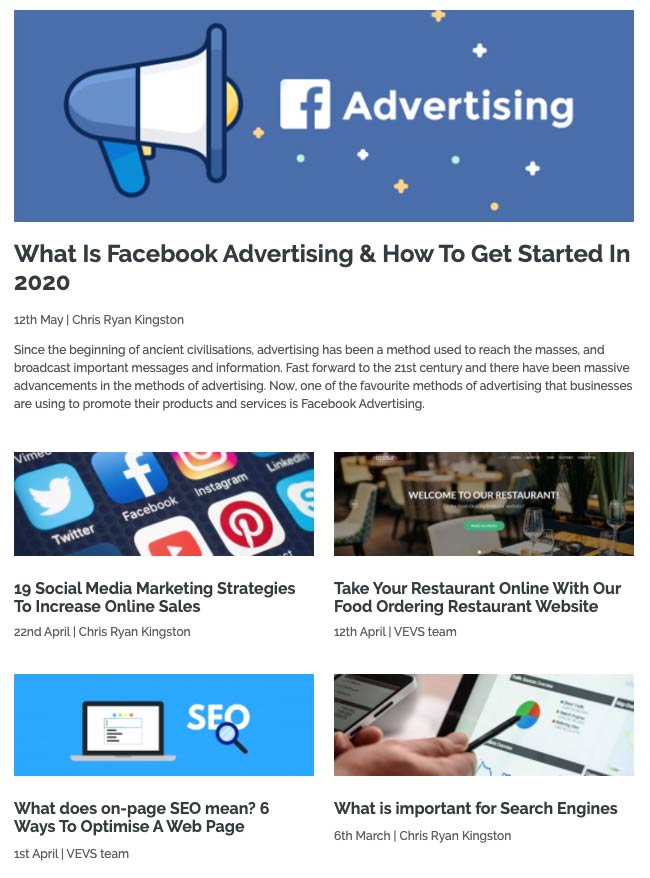 Offering Your Expertise & Helpful Answers Within Forums
Forums are wonderful places to help your website from an off-page SEO standpoint. The reason being because you can link back to your website in the answers that you provide.
Let's say you come across a user that needs help finding a good car rental business for an upcoming holiday they are going on. You could answer their query by introducing your business and what you offer, providing some testimonials from your customers, and then linking back to a webpage where the user can browse the rentals you have on offer.
Make sure when you are implementing this practice, that you are not coming across as "spammy", and you have just found yourself a great way to build up authority and traffic for your site.
Offer To Guest Post On A Blog
Guest posting refers to writing a blog post and instead of publishing it to your own blog, you write the blog post to be published on another website's blog as a guest on their site.
An example may be approaching a travel blog and asking them if you can write a guest post for them about what your hotel offers and some of the best things to do whilst visiting that specific destination.
This not only introduces your business to a brand new audience of potential customers, but it also gives your website another backlink. We do urge you to do proper research on websites in order to view their domain authority and their overall website statistics. It is always best to aim for high quality backlinks, especially since google changed the way they review your backlinks and focus less on quality and more on whether or not they are real and valuable.
Conclusion
We hope that has given you a well rounded view on what off-page SEO is and some of our best practices that we recommend you implement. Remember, off-page SEO is still of high importance and should be done alongside on-page search engine optimization.
Furthermore, if you happen to be a VEVS client in the car rental sector and wish to take advantage of our latest promotion, which entails FREE link-building contacts for car rental companies, we kindly invite you to visit our FREE SEO Services page. Once there, simply complete the contact form provided below. Additionally, we encourage you to explore the various other FREE SEO services we offer, all of which are provided absolutely free of charge.
Have you read our blog post on What does on-page SEO mean? 6 Ways To Optimise A Web Page?
If you are interested in finding out how VEVS and our team of experts can help your business when it comes to marketing, please visit our digital marketing page for more information.