Building and maintaining a website is not always easy to do. After all, there's the practical process of designing your site and making sure it's functional.
And then the fun part starts.
To succeed as a website owner, whether you run an eCommerce shop or publish a blog and want a lot of followers, you'll need to promote your website and drive traffic to increase conversions.
And to do this, you need to focus on SEO (search engine optimization).
The problem is, keeping up on the continual changes to the SEO landscape can be challenging, especially while running a business.
That's why many online business owners opt to hire a professional SEO agency to help them optimize their websites for SEO.
Today we're going to take a look at some of the things to look for when choosing an SEO specialist to help you grow your business and your following.
The Basics of SEO
As you probably know already, there's a lot that goes into optimizing your website for SEO and increasing blog traffic to your site that will ultimately convert into a subscriber or customer.
So, before you jump into hiring a potentially expensive agency to help you, take a look at some of the things you can easily do on your own to improve your site's SEO and chances of better search rankings.
Improve Site Speed and Performance
One of the most important Google ranking factors is site speed and performance. And, if you think about it, it makes sense.
If your site doesn't load quickly or work the way it's supposed to, people will not stick around once they land on your website. This high bounce rate will affect your search rankings, and eventually your business.
To make improvements, start by finding out how fast your mobile and desktop sites are loading using a free online tool like Google PageSpeed Insights: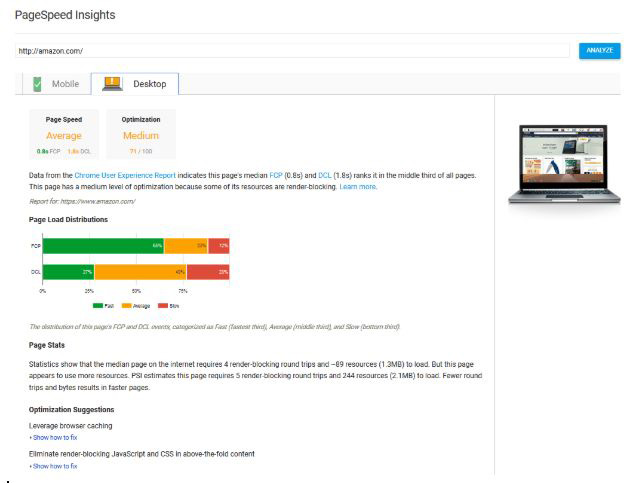 From there, you can follow the suggestions Google has for you that are designed to make your site load faster.
For instance, compressing images, enabling browser caching, and even using a reliable hosting provider can help.
But one of the best things you can do for your site's speed and performance is use a CDN to deliver your site's content quickly.
With a content network delivery, your site's data is stored on multiple servers across the world.
Then, when a site visitor comes to your website, the server that's geographically closest to your site visitor will serve your site's content, improving site speed and the user experience.
Make Your Site Accessible
Search engines rank your website based on the user experience, which means the more user-friendly your site is, the higher it will rank.
If you want to increase your chances of ranking well, take a look at your site's design and make sure to follow these best practices:
Eliminate distractions such as animations, too much text, or unnecessary images
Make sure to structure blog content using headings and small sections of text
Improve your site's readability using an online tool such as Hemingway Editor or a WordPress plugin such as Yoast SEO
Choose an SEO optimized theme that is cross-browser compatible
Make sure your navigation menus are easy to understand
As you can see, making your website more usable not only helps the user experience but your site's SEO as well.
Publish High-Quality Content
You don't need an SEO expert to tell you that your site's content is important to ranking well in search results. Not to mention, your site visitors demand that the content you publish is valuable.
If you really want to attract, convert, and retain quality leads, focus on creating content that people will want to read and share.
To start, use an editorial calendar, such as CoSchedule or Editorial Calendar to keep track of your publishing schedule.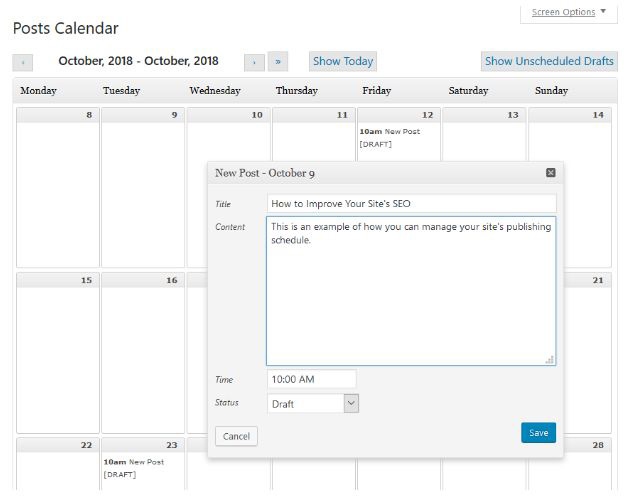 Next, you can do things like spy on your competition to see what they're writing about, focus on keyword research, and even outsource your content to a freelance writer if time is an issue.
You can also invest some time in finding out the different types of content that are most likely to attract more traffic to your website, such as infographics, reviews, lists, and interviews.
If after doing these things you still feel your site's SEO needs some help, here's what to look for when trying to decide which SEO professionals to hire.
What to Look for in an SEO Agency
1. Realistic Expectations
If the agency you're interviewing guarantees to get your site ranking well in search results, it's probably too good to be true.
After all, there are no guarantees when it comes to ranking in Google search results.
Don't waste time or money on companies that promise to get your perfect results, because it's not going to happen. Instead look for someone that has realistic goals for your online business.
2. Check References
Before hiring an SEO agency, make sure they have a proven track record with their previous or even current clients.
Ask for a list of at least three references to cross-check their SEO success. When you talk with the references, find out information such as:
What their rankings were before and after working with the agency
Whether the agency is easy to work with
Was the work delivered on time
Did the agency listen to your concerns and offer helpful, actionable advice
Was the agency dedicated to educating you so that you could maintain your rankings into the future
Lastly, ask whether they would recommend using the agency or not. Someone with firsthand experience will be able to give you a better idea of what it will be like to work with the agency.
3. SEO Tools
It's important to know what tools your potential SEO agency will use to make sure they're giving you the best advice and improving your rankings in the best way possible.
Here are some of the tools an SEO agency might use:
Metrics Tools
Measuring the success of your site's rankings has to happen on a regular basis for the agency to be able to make continual improvements.
For instance, an experienced SEO agency might connect your website to Google Analytics, a popular metrics tool used to track where site visitors are coming from and what they do once they land on your website.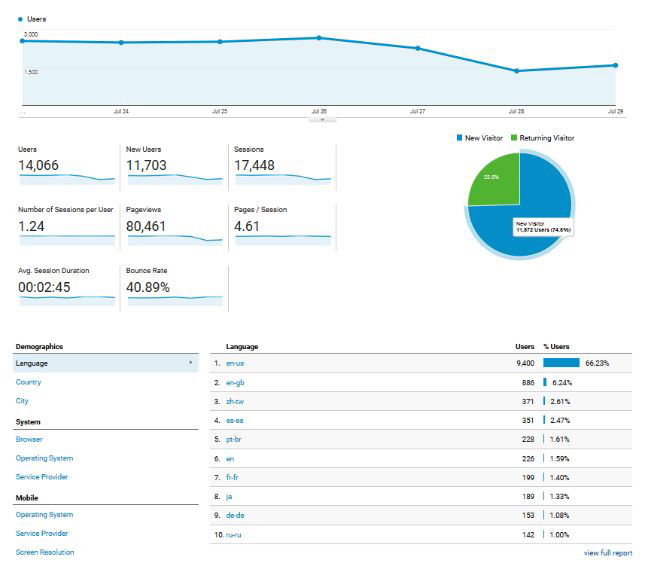 Google Analytics is a great metrics tool that your SEO expert should be using to measure your site's success. And if not Google Analytics, something similar.
Keyword Research
Just because you perform your own keyword research when publishing site content, doesn't mean you know what you're doing to get the best rankings.
That's why the SEO agency you hire should have a comprehensive keyword research plan in place to get you the highest rankings possible.
But it's more than that. A good SEO agency will get your site appearing in the right search results, so high-quality organic traffic visits your site.
Some of the best keyword research tools your SEO agency might be using include SEMRush, Ubersuggest, Ahrefs, and even Google Keyword Planner.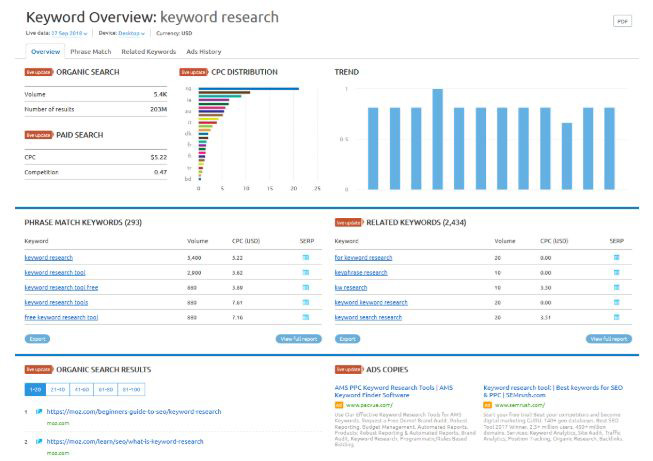 The right keywords will help attract your target audience, as well as help you create a profitable business with many loyal followers.
4. Link Building Strategies
Links to your website are one of the most important ranking factors when it comes to improving your site's SEO. That's why asking a potential agency what their strategies are is so crucial.
Google will consider the quality and relevance of the links that direct to your website. And based on these links, you'll rank higher (or lower).
You should never hire an SEO agency that:
Uses automated tools to build links in bulk
Buys links from questionable sources
Submits links to irrelevant directories
Any reputable SEO agency will work to build your links by:
Helping to create engaging content that will drive traffic and offer site visitors value
Guest posting on relevant blogs for quality backlinks
Collaborating with industry influencers that can help expose your brand to a broader audience
Submitting to directories that are relevant to your industry
If you hire an SEO expert that follows these best practices, and doesn't try to cheat the system, you'll notice your search rankings increasing.
Final Thoughts
If you are having trouble improving your search rankings, even after doing everything you can to create a better user experience, you might need to consider hiring an SEO agency to help.
That said, who you choose to pay to help your website rank higher and your business generate more revenue is a big deal. And wasting money on the wrong agency might make things even worse.
Because of that, you should take the time to investigate the SEO companies you're considering hiring to make sure they're a right fit. Because when you hire the right person, you have nothing to gain but success.