The standard VEVS Job Portal Website Builder has gone through some significant design and functionality improvements in order to make your work more pleasant, and your website looks more diversified. Let's review all new tweaks together and see how you can make the best use of them:
1) New website layouts added
In addition to the 10 changeable color themes, now you can choose your website layout, too. We have showcased a bunch of exemplary layouts on the Job Portal Websites' product page so that you can see some variations. You can easily preview each of them and create a website with the same design. Just sign up for your 1-week FREE trial to explore our online job portal and its intuitive content management system (CMS).
Of course, you are welcome to request your custom design and any modifications to the ready-made layouts. Just contact our Customer Success Managers and tell them what you need.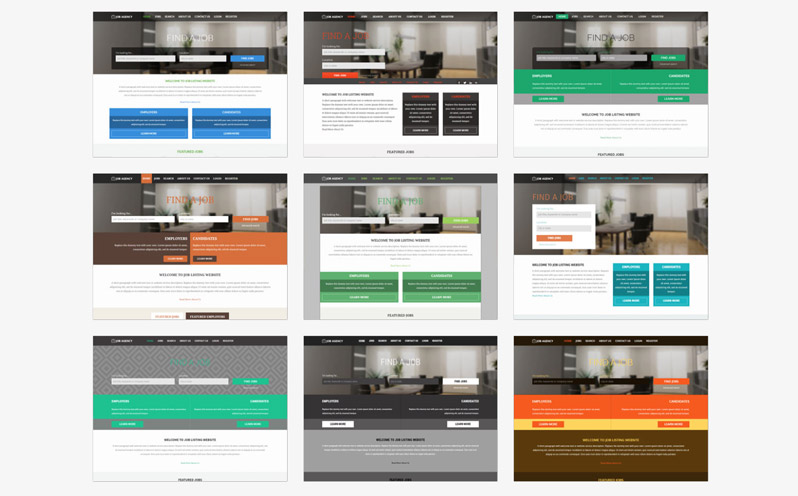 2) 5 different layouts for each page
In a recent blog post, we have informed you that we are gradually introducing a page layout upgrade for all VEVS Website Builder sites. The Job Portal Website now gives you the possibility to change the layout of each of your website pages as many times as you want. You can preview and select your preferred page layout both from the CMS and the on-site content editor appearing on the left side of your website.
According to your specific business needs, you can also show and hide certain pages from the "Website Content" menu of your backend system. If you would like to add new pages, please contact us.


3) LinkedIn & Facebook Login
Both candidates and employers can log in to their job website accounts using their existing Facebook and LinkedIn profiles. This is a great time-saving alternative to the standard registration which requires additional writing. People who prefer logging in with their social media profiles see an automatic infobox explaining that your website will get access to their public profile details and e-mail.
If you would like to add another Sign-in option or to adjust the log-in and registration procedure, feel free to contact us.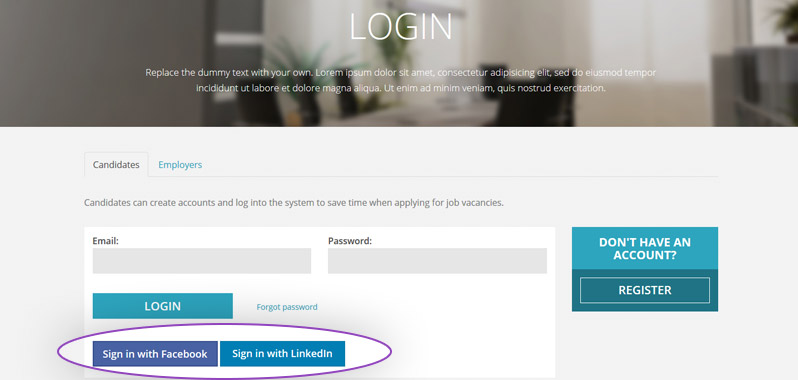 4) Improved job management
After the first minor update to our job board software, adding your job ads is a lot easier and faster. We have done some bug fixing and optimized the overall usability so that you can manage the job postings on your website more efficiently.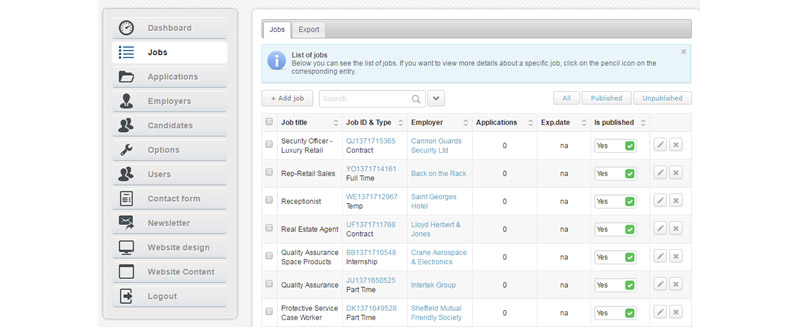 5) New language plugin
Less than a month ago, we have implemented a language settings upgrade to our Car Rental Websites which allowed for a more precise management of languages, flags, countries and titles. We have also enabled the right-to-left text and layout direction for Arabic-, Hebrew- and Urdu-speaking countries. All these changes have been adopted by VEVS Job Portal Websites, too. Hence, users can now make various fine-tunings and add countless language versions of their websites.
Recently, we have started a new extra service which will surely spare you a lot of extra efforts. We can translate your website contents into various languages within a reasonable time and budget. Let us know if you want us to do this for you.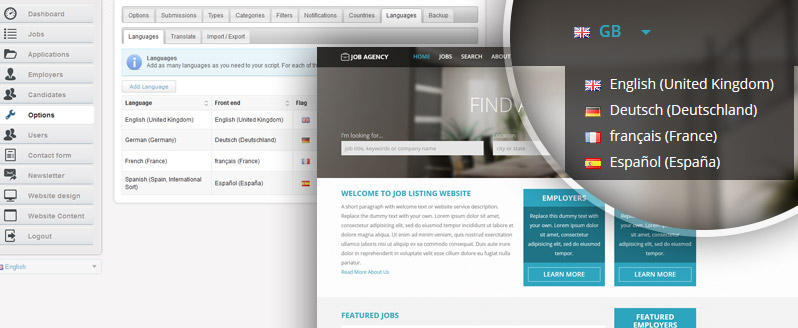 6) Video knowledgebase
If you are not exactly the explorer type and rather need things done fast, you can always resort to our online Knowledgebase to see how to manage your job board website. Alternatively, you have a set of quick video tips on your front-end content editor.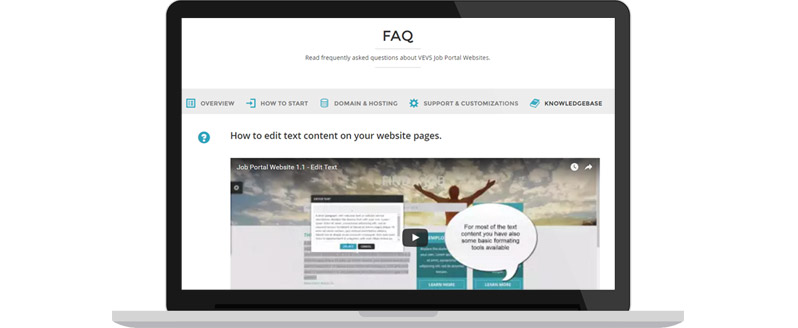 Here is the full list of tutorials which will help you master your job website:

If you have any questions related to our Job Portal Websites or would like to request a custom modification, please contact our Customer Support team. Feel free to share this post. Thank you for keeping up to date with us!