VEVS has been around on the online market for a year and a half now. That's not a lot of time but oh… have things changed! With a significant number of clients and custom projects throughout that year, we received lots and lots of feedback about our rent-a-car business solution. We are good in many things, and listening to our clients is definitely one of them. We took in regard many of the requested features and turned them into improvements on our Car Rental Website solution.
Since version 1.0.0 we have grown so much. We released a few mid-point versions of the VEVS Car Rental Website to reach its current state. What we have tried to do is let you run your businesses even smoother and grow your online presence. It's no wonder that the car rental system is our most popular solution chosen by many for its great design, CMS, and functionalities.
So, "What's so new?" you might ask. Among the many minor enhancements we have developed for you, we have now available:
FREE subscription plan
We wanted to make our rent-a-car website solution affordable for everyone starting their own business and want to have a professional website that would win new customers. We have spared you the load of paying a monthly subscription.
Of course, there are some restrictions to the free plan. Naturally, if you exceed these limitations, we would prompt you to upgrade which would be a great thing because it's a solid sign that your rent-a-car business is growing!
5 templates with 10

color

schemes each

That's right. You can choose from 5 different templates with great website design and pick the color theme you like best from the start. If you have developed your brand already, you can easily make the site fit its main colors and style. We would also be very happy to make you happy and make some color adjustments upon your request if you need it.
Improved CMS
The Content Management System (CMS) on the website is one of its greatest assets. We have rearranged it and made it easier to use. You now have better control over the site settings from the admin panel.
With the improved control of the system, the Car Rental Website now has better control over the pages as well as their SEO.
Fleet page
One of the most desirable pages, a Fleet page, is now there for you by default. Showcase your car inventory and win your customers' trust faster. You can provide a full list with each car type's features, description, price and of course – a gallery with pictures!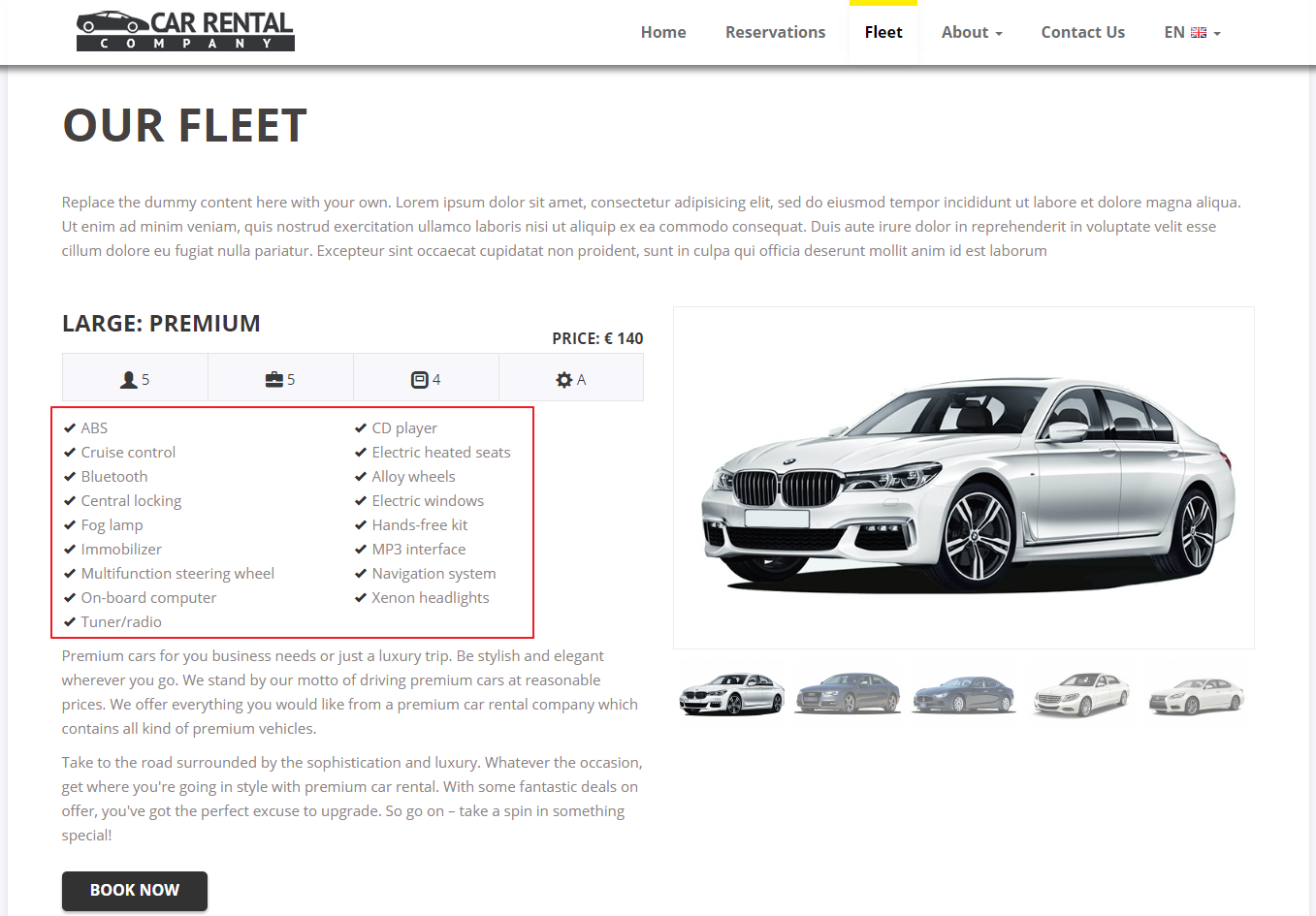 We have included a call-to-action Book now button in a convenient place so that you don't miss out a chance to receive a new reservation by a client.
Customers now have a track on their reservations
Each reservation that your customers make has its own Reference ID. They could be given it through the confirmation email that they normally receive after the reservation has been submitted.

Find Reservation lets your customers easily search and view their personal reservation by the unique Reference ID on your system.
Manage mandatory fees/Multiple taxes management
Our clients run their businesses from all over the world, and we know that different laws apply. For this reason, our car rental software now lets you add or remove different taxes to charge your customers.
To provide you with flexibility is what we were aiming at. So, we have also added mandatory fees management to the system. Those fees can be some insurances or fixed local taxes. They are charged as a fixed amount or a percentage of the reservation total.
Did you just think that this is all? Well, it isn't.
Resume Booking
Resume Booking is a brilliant way to help your clients' booking experience go even smoother.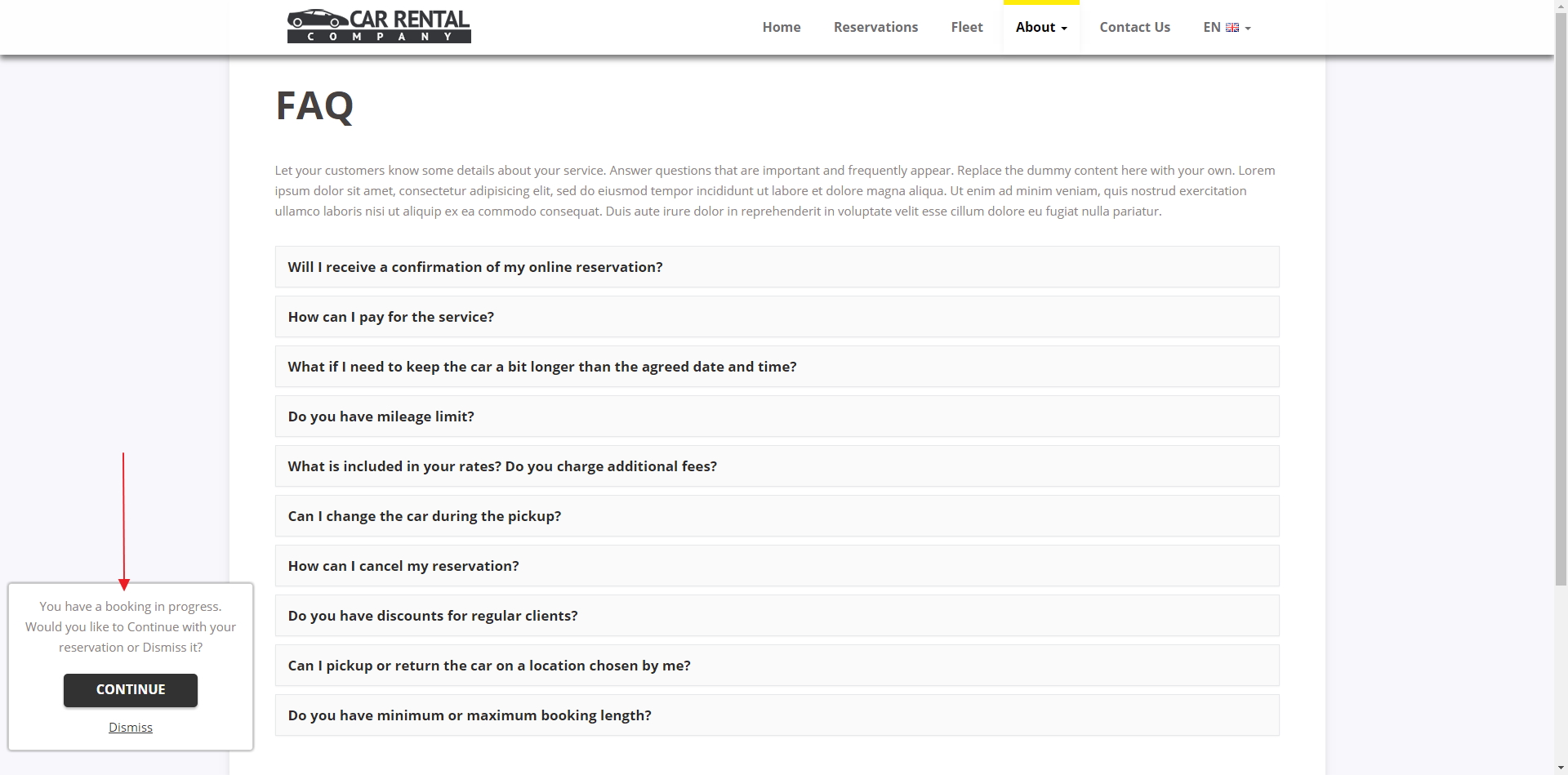 Let's say that a customer has started making a reservation but decides to have a look at something on your FAQ or another page before completing the process. To avoid the necessity of starting a booking again, we have now made a small window appear at the corner of the page, giving the customer two choices: (1) whether to proceed with the reservation or (2) to Dismiss the reservation and eventually start a new one.
Flight Details
For the car rental businesses near an airport, it's ever such a useful to know about your customers' flight schedule. Then, you can know in advance whether they'd be late or not be able to come to your office at all. That is a much-preferred option instead of wondering why they are not showing up on time.
With a couple of extra fields to the Checkout form, you can collect your clients' flight number and airline. They can, of course, choose whether to provide this information or not unless you set those fields as mandatory. If you find it necessary, we can make those fields mandatory.
Once they fill in the fields, the data would be stored in the Customer Details tab on the car rental system back-end of the website.
Manage your page URLs
Showing or hiding a page from your website has been possible, and many clients have used this functionality appropriately. With the latest release, we have enabled you to change the URL slug on your own.
Tracking code
Waste no more time and place your own analytics & tracking code on the website. It can be Google Analytics, Mixpanel, CrazyEgg, ClickTale, KISSMetrics, etc. It would allow you to track your website statistics from the very start of your online presence.
Extras management
We have once again listened to what you guys have to say and granted you with more flexibility when it comes to managing the extras that you offer. The car rental system now allows you to set precise quantities from one extra. You can charge the percentage or fixed amount, per day or reservation. Pricing your extra services become so much easier.
Office working hours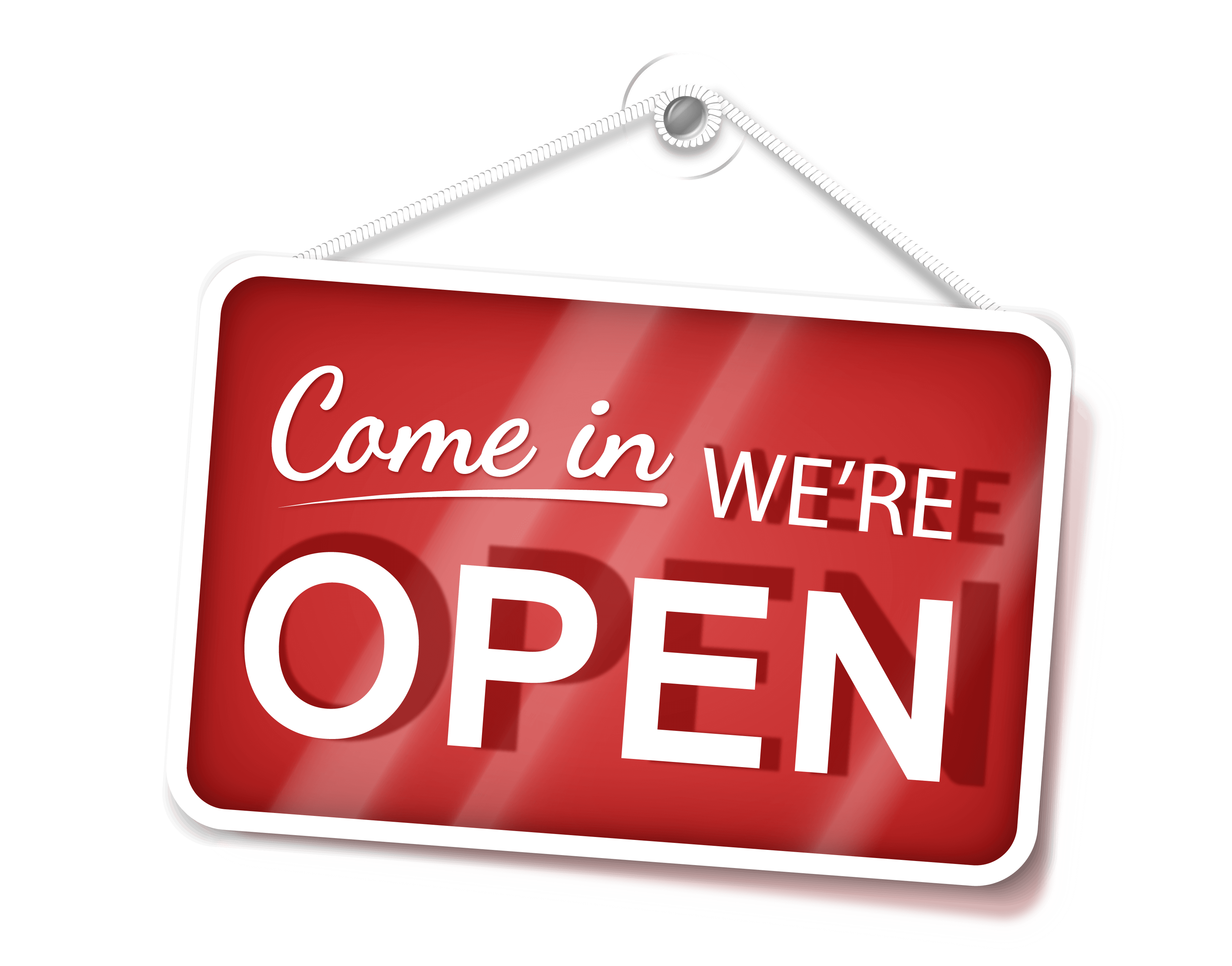 Handling your customers and managing your orders in a wise time-frame is essential to keeping a healthy business routine. That's why we allowed you to manage your office locations' working hours. The car rental software also lets you also add exception dates for the times when you are not able to be at the office and serve your clients. Everything can happen, so we got you covered!

So enough said, it's time to see for yourself what our VEVS Car Rental Website has to offer. Create your FREE trial installation in seconds!