Ever wondered how Instagram ticks and what this picture craze is all about? You are not alone! Social sharing apps are mushrooming in the last couple of years and you can't master all of them. Despite being a digital native, I myself wasn't in my own element on Instagram at first. It was some time after Facebook acquired the photo-sharing app back in 2012 that I landed on Instagram. But it wasn't until recently that I discovered its true charm and the immense potential it bears to help businesses grow their brand popularity, engage customers, and boost sales. If you are inventive enough and know how to use it wisely, you can drive proven results with Instagram, regardless what type of business you are running.

WHAT IS INSTAGRAM?
In essence, Instagram is a free photo and video sharing social network app that enables you to customize your images with various filters and effects. It allows you to connect with other people through visual communication and social interaction. Unlike other popular social media, Instagram is predominantly a mobile app. You can still use the desktop version, but its functions there are limited - you can only view, comment, and like posts. To upload photos, you need to switch to the mobile Instagram. This aims to encourage the mobile usage given the "instant" sharing nature of the app. Furthermore, Instagram allows you to quickly and conveniently share a picture on several platforms (Facebook, Twitter, Tumblr, Flickr and Foursquare) all from one app.


WHY IS INSTAGRAM SO POPULAR?
Remember how as a child you preferred picture books with nice, color illustrations and sparse narratives rather than those with dense blocks of text? Some things don't change with age! It's a well-known fact that the brain processes visual contents (stimuli) much easier. Especially, in our hasty life cluttered with information, never-ending to-do-lists and tight schedules. Playing with this human peculiarity, the clever tech minds ended up creating a social platform based on the same principle. The simplicity of sharing and turning regular smartphone pictures into a fancy work of art is quite addictive. This explains the rapid growth and popularity of image-based social media platforms like Instagram (and Pinterest, to some extent).




Source: STATISTA - 2017 Stats
WHAT YOU SHOULD KNOW ABOUT INSTAGRAM
Each Instagram profile (when used for business) contains company name, contact details (website, phone, email) and a short bio (description). You can also add your opening hours. The scarcity of this information calls for being as clear and to the point as possible. Note that your profile description is the only place where you can put clickable links (to your homepage, a landing page, etc.)
As strange as it may seem, you cannot put a link in the Instagram caption field, even though the maximum character count is fairly lavish (2,200 symbols). What you can do as an alternative is include a lucid call-to-action that directs followers to your bio ("Visit / like our Instagram profile and book your dream vacation today!"). You can also link to another profile by using the @ sign and typing the respective profile name.


Types of visuals you can share on Instagram:
High-resolution square images, 1080 px X 1080 px
Videos up to 60 seconds in length, edited using professional editing software or videos made using mobile apps. Instagram itself allows you to make video files using the normal (phone) camera, live stream, Boomerang, and hands-free mode.
Instagram Stories - A way of sharing photos and videos with your followers. Stories disappear from your profile and Feed after 24 hours unless you add it as a highlight.


#Hashtags
---
"Hashtag - a keyword or keyword phrase written without spaces and prefaced with a pound (#) sign. Hashtags are used to categorize content."

Another distinctive feature of each Instagram post are the world famous hashtags. Borrowed from Twitter, they quickly spread to other social networks such as Instagram, Facebook, Google+, etc. On Instagram in particular, hashtags connect posts from users who aren't otherwise connected into a single topical feed. This means if your account is set to public, anyone searching the hashtags you have used can see your post. Instagrammers can use hashtags in the comment fields, too. They are generally used to reference a wide range of cultural, entertainment, and business events, as well as different kinds of products and services and help you make your content more visible and engage more people.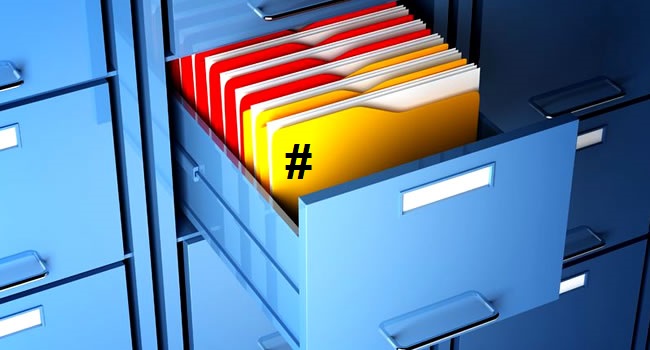 "A great analogy is to think of how you would organize paperwork in an office. You have your papers which go inside folders, and the folders go inside a filing cabinet. In this scenario, the papers are Instagram posts, the folders are hashtags and the filing cabinet is the Instagram platform. [...] When you use hashtags in your posts, you're letting Instagram know to put your post in the appropriate folder in case anyone searches for it."
Dominique Jackson
How many hashtags should you use?


Instagram allows up to 30 hashtags in each post caption, but that doesn't mean you have to use them to the maximum on every post. If you're new on the photo-sharing app, you can start by casting an eye on your competitors' Instagram posts and study which of them get the most engagement. Then, you can experiment with your own posts by using a slightly higher or lower amount to find what works best for you. Simply look at the amount of hashtags in your highest performing posts to get an idea of how many hashtags you should use. You can see how your promoted posts are doing in the Instagram Insights related to the post. Just note that Insights is part of the Instagram Business Tools that will be unlocked once your business profile reaches 100 followers.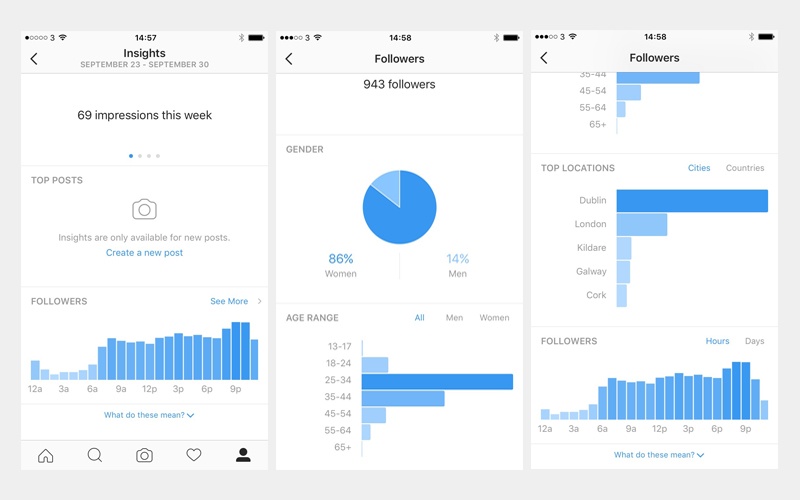 Types of hashtags:


Branded hashtags - specific to your brand and linked directly to your company profile; may contain your brand name, your products or a specific campaign (e.g. #CocaCola, #ShareaCoke, #TasteTheFeeling, etc.)
Community hashtags - widely used and not specific to any one person or company (#drinks, #refreshments, etc.)
One of the main advantages of branded hashtags is the ability to get user-generated content (UGC). This means you can encourage your Instagram followers to use your branded hashtags in their photos and videos when they mention your product. This fosters your brand credibility and makes your customers feel valued.


Chat with your followers


As simple and clear-cut as Instagram may be, the photo-sharing app has all you need to interact with your followers (clients, leads, prospects, fans). Using the built-in chat module called Instagram Direct, you can directly communicate with one or more Instagram users by sending them text messages, photos, videos, posts you see in your Feed, locations, and include hashtags and links to other profiles. This is a quick and straightforward alternative to writing lengthy emails providing a more immediate contact to your customers and leads.







WHY BUSINESSES LOVE INSTAGRAM
Instagram is a great social platform for growing your brand awareness and launching new products in a more subtle, friendly and authentic way without directly selling to your customers. All kinds of businesses around the world - from global brands to small local shops, are driving proven results with Instagram. According to a recent study, 70.7% of US businesses have an Instagram profile in 2017 compared to 48.8% in 2016. To a great extent, this spike can be explained with the release of Instagram Business profiles in May 2016 which enable businesses to harness features like performance analytics and Instagram ads. Thus, companies of all sizes can see which posts are performing best, which are the best days and times to post and what is the demographic breakdown of their followers.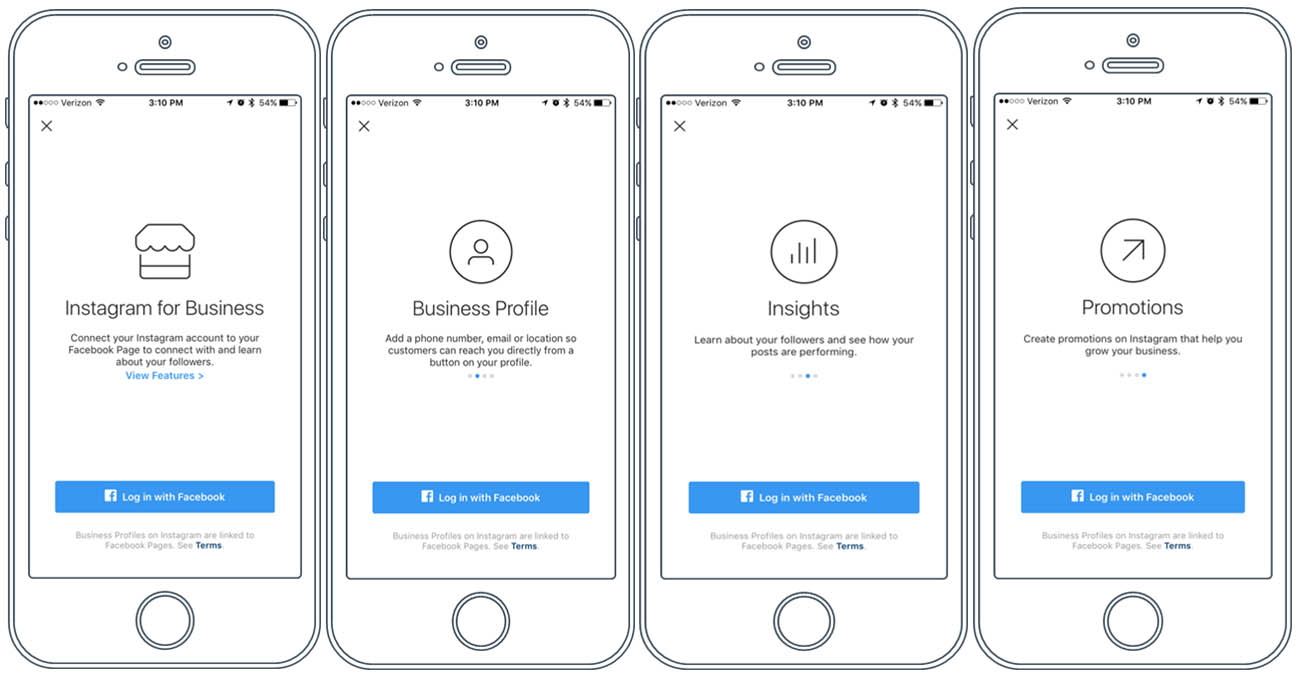 ---
Note: If you'd like to access Instagram Insights and other features, you'll need to convert your Instagram profile to a Business Profile, if you haven't done it by now. Don't forget to switch your profile from Private to Public!
What can you share on Instagram?
So, now that you know a lot about Instagram and how it can be used for business, you are probably thinking of creating your own business profile but still wondering what exactly you should post on it to make the magic happen. Well, there is no secret formula as it largely depends on your specific business (resp. the VEVS website type you have), but we can still give you some general tips and ideas that you can calmly use as a starting point.
As an opener, you can begin with more corporate posts reflecting your brand values and personality, introducing your team, some office highlights or graphic examples how your products or services make people's lives better. (Remember the human aspect of Instagram?) Avoid posting too many photos of your products, since before starting to sell them you have to

gain your followers' trust and attention.




Don't forget to use hashtags containing all relevant keywords related to your business in the caption of each of your Instagram posts. You can either do your own research and experiment to see what works best for your brand, or ask someone who's social savvy to help you out.


Add an Instagram icon in the social corner

on your VEVS website

to encourage your clients and visitors to follow you and stay in the loop for latest updates and promos. If you already have a Facebook or Twitter company page, go to the Instagram settings to

link your accounts

and enable easier post sharing across these social platforms.


Use these proven tricks and tactics to accumulate more followers - create top-quality content with high viral potential - high-resolution images, brainy designs, witty captions; interact with users by commenting and liking other related posts; follow people; run contests; share Instagram Stories and live videos, etc.



Promote

your best Instagram posts to quickly reach your target audience. Using hashtags will show your posts in the organic search results for the keywords you have used under your post. Still, you have to be very active and resourceful to attract followers. If you are looking for a quicker and more efficient way of boosting your social following, you'd better reach out to

Instagram Ads

.

You can promote a post straight from the app.

Just fill in the details of your promotion by setting

Audience

(who you want to reach),

Budget

(how much you want to spend) and

Duration

(how long you want your promotion to run). The best part is you can select your

Action Button

type, in other words - what action will you request Instagrammers to take after seeing your ad.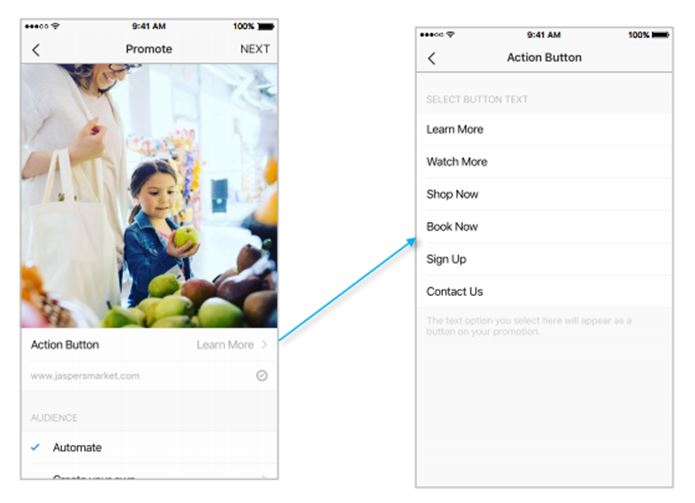 Send us your photos and company highlights
Another way you can promote both your company and business website is by linking your posts to @VEVS.website or adding #vevs into your post captions. Thus, you will get an additional shoutout for your brand using our followers base and reach. You can also send us high-quality pictures showing key moments or achievements from your business activity, happy customers, and all other success stories you can think of. In this case, we will post them on our Instagram profile and tag your company so that the post can appear on your profile as well. It's a win-win that has the potential of giving our brands a huge credibility boost.
Let's first connect on Instagram (follow us by clicking on the VEVS profile below), share ideas and discuss our social partnership! You can either use the direct messaging tool or contact our Customer Success Managers!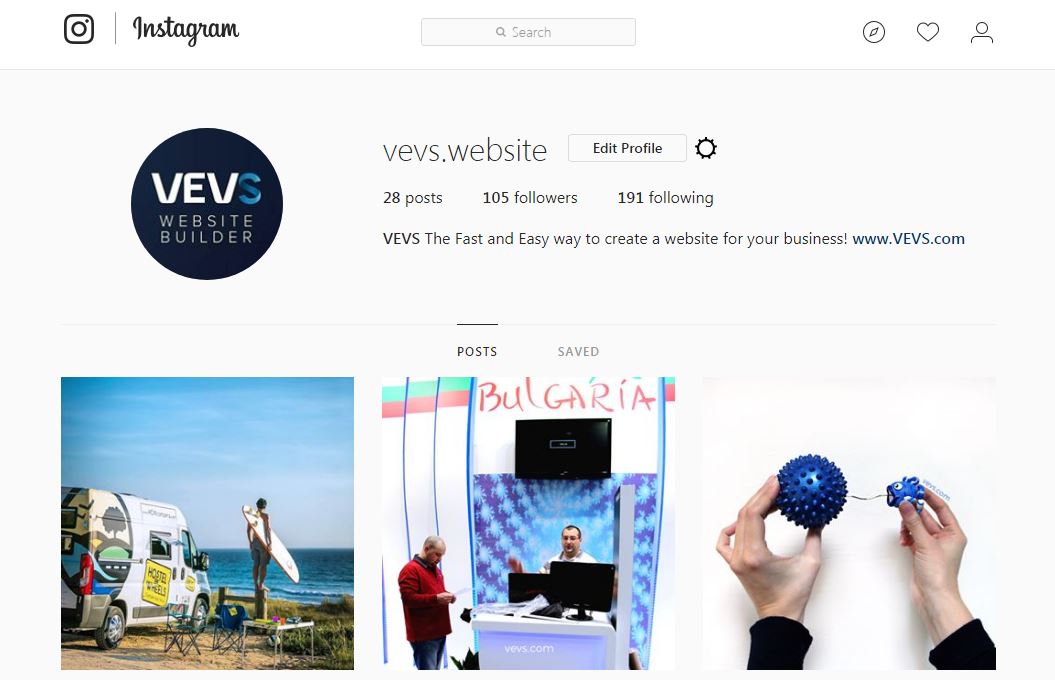 ---
USEFUL RESOURCES:
The web abounds with tips and online guides how to make best use of Instagram for your business. I would personally recommend skimming through some of these to get a better grasp and learn how to master Instagram: