We've come a long way from the days when all you had to do to market your business was to go to an advertising agency, buy some flyers, and distribute them throughout the city.
Nowadays, all the customers are online- the locals and the international. So here's why you need a website to reach those potential buyers.
And, because we want you to hit your goals effortlessly, we've come up with a list of the 6 most significant features to add to your website's homepage. So let's have a look at some of them below:
Logo
The logo plays a huge role in your brand identity. It provides a solid first impression, as it's the first thing the viewer sees. The logo also represents the foundation of your business, so make sure it's memorable.
Let's imagine you own a car rental firm and want to expand your customer base online. So you decide to create a car rental website for your company. And now it's time for the critical moment. How will you present your business to your audience in the most authentic way possible?
One of the most important things to do is to include a logo that matches your business model. That way, you make the visitors easily remember your company and your offering. In addition, it helps your potential buyers visually identify your business and offers, which is a plus in the decision-making process.
You're also raising your chances of piquing your audience's attention and getting them excited about what you're presenting. As a result, the services you supply will be expected by your customers.
Take a look at some of our clients' logos. Then, get some inspiration from them and develop a compelling one for your company.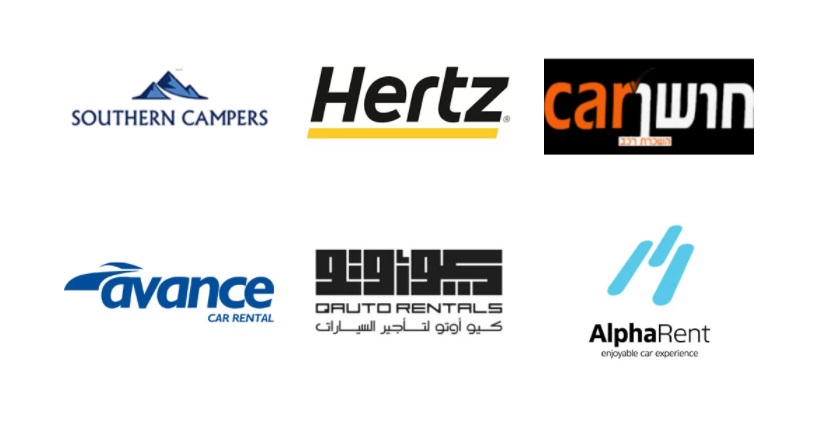 You don't need to hire a graphic designer or spend a lot of money to make a good logo for your company. Some web applications, such as Canva, can design it. Many different free templates are available for free too, so go there and create a logo that best suits your business needs.
Visible & Straightforward Navigation
Remember, your customers are looking for a particular product/service on the internet for a specific reason. They either require something to solve their problems, educate them, or simply entertain them. So here's why you should show your potential clients on your website who you are and what you provide with just a glance of their eyes.
You can create a user-friendly website that gives your consumers all the information they need to find the solution they're looking for by including visible and straightforward navigation.
Add detailed information about your products, services, company, booking policy, contacts, and so on to make your website appear as straightforward as possible to the prospects. It's also critical to make it easy for clients to promptly find the information they're seeking.
Make sure your homepage also includes a mission statement that outlines what your company does, so you can save your consumers time and speed up the purchase process.
With this in mind, we've included several pre-built site heading sections and menus in our VEVS Business Software & Website so you can easily select the one that best fits your needs. Of course, you may also use our 7-days free trial to try them out for yourself.

Compelling Headlines
As already said, when it comes to what your business offers, visitors should not make guesswork. From the onset, it should always be clear exactly what you provide and how you can help. Hence one of the most significant features that your website should include is not just a headline but a compelling one.
A catchy heading should be made up of a brief message summarising your offer and business model.
For instance, if you have a camper rental company, you want to include some clear headings about enjoying the vacation on the road or having fun with family and friends on your caravan and camper rental website.
If you're aiming to encourage reservations for your smaller caravans, for example, you could publish something like this:
"Discover new places at the weekend with your friends. Book a camper now."
In this sense, you're giving a solution for someone who works Monday to Friday and wants to enjoy some quality time with friends on the weekends. Because the message is directly included in the heading, the client won't have to waste time reading long paragraphs to learn about your services.
As an outcome, you'll get the most out of your sales with the least amount of effort!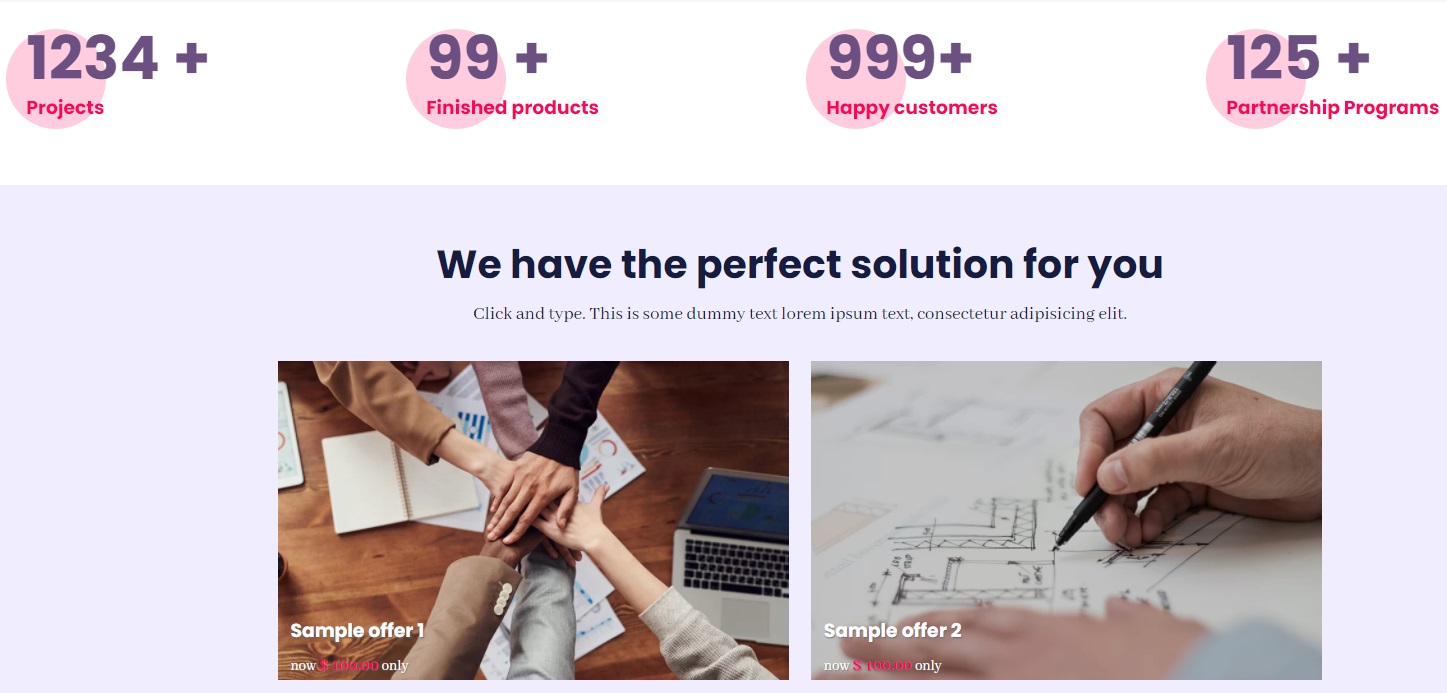 Testimonials
In general, internet customers trust each other's evaluations more than how you present your offers. Here's why client testimonials matter so much when it comes to deciding whether or not to purchase from you.
But you might be wondering, "How am I going to collect those testimonials?" Simply provide a remarkable user experience and a unique product appearance. I'm confident that at least two out of every ten consumers will leave you a brief review. And that's all there is to it!
When adding testimonials to your website, make sure you're using trusted review platforms like Trustpilot, Capterra, Google reviews and more.
And now for the exciting part! The VEVS Business Software & Website team has made it possible to easily include reviews from the external platforms we've already mentioned through our HTML section option. Or you can add your own "Testimonials" section with content entirely managed by you.
Our VEVS platform is created to provide you with all of the tools you'll need, never to miss a deal.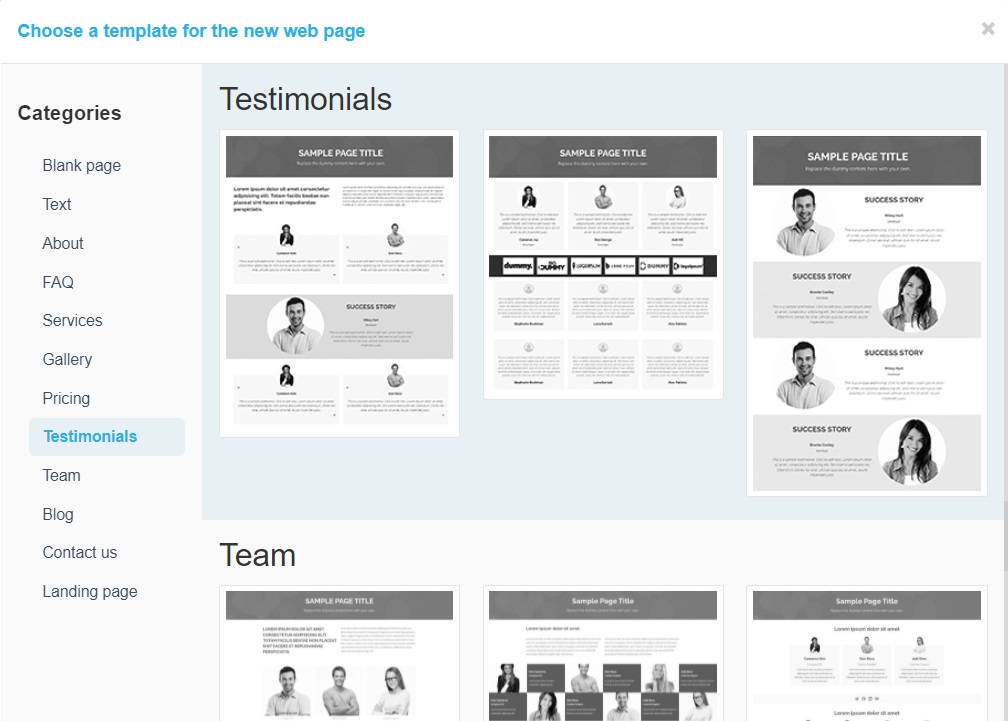 Primary call-to-action
The CTA (call-to-action) is a powerful tool for motivating your customers and directing them along the appropriate route to complete their orders. When you add a CTA to your website, you increase the possibilities of converting a visitor from a lead to a conversion. And isn't that what we all want?
The following are some samples of effective CTAs:
Contact us
Book now
Make reservation
Browse products
Create a free trial
Of course, there are other possibilities available that are not tied to purchase but are still logical for specific industries, like 'view car details', 'view our promos/offerings', 'check availability', 'find your best match', 'view gallery', and so on.
They are helping you to properly direct the client to the things that are important in the decision-making process. Speaking of that, they are also a key element to the funnel flow.
The most relevant CTAs you'll need are already included in the VEVS website templates, making it easy for you to set them up. Of course, you may change the settings to your preference. You have absolute control over how the website functions, following your company's needs. Isn't that great?
You can also insert a specific tracking code in the CTAs from the "External code" option. As a result, you'll always be aware of how your company progresses and will have helpful information for managing successful marketing campaigns. Try it out for yourself with our 7-days free trial.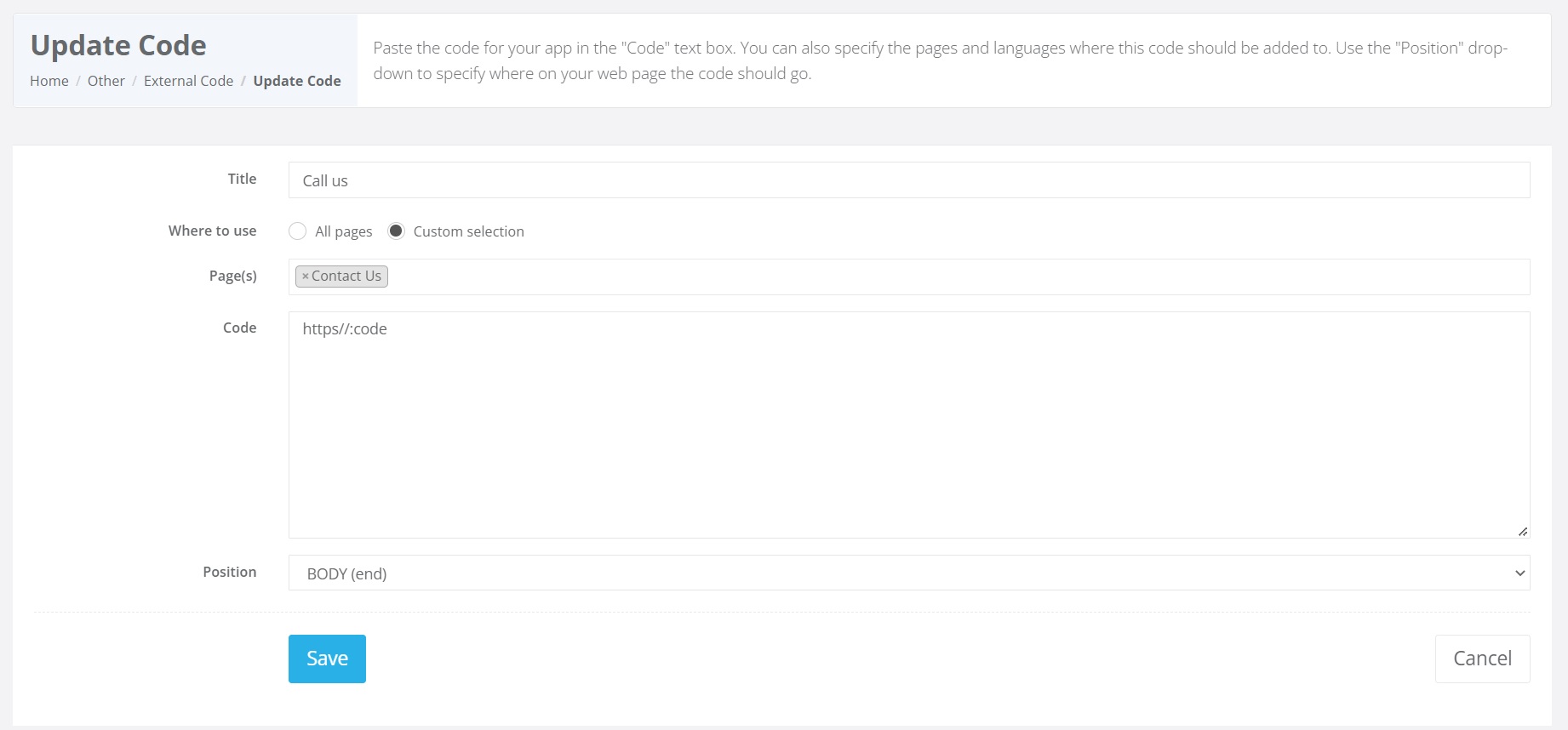 Effective Imagery
As previously said, internet consumers are continuously flooded with information. Nobody has time to read significant articles from dozens of websites. Here's why the ideal approach to introduce your offer and establish a powerful first impression is to use an image or, better yet, video material. That way, you may easily captivate your audience's attention and make them engage with you right away.
Keeping that in mind, our VEVS Business Software & Website team made it possible for you to add professional images and high-quality videos of your products in real-time usage. Thereby you will quickly grab the interest of your audience and get them excited about what you're offering.
And the best part is that you don't need to be an IT expert to run a successful business website. Everything is automated, allowing you to tailor the website to your business requirements.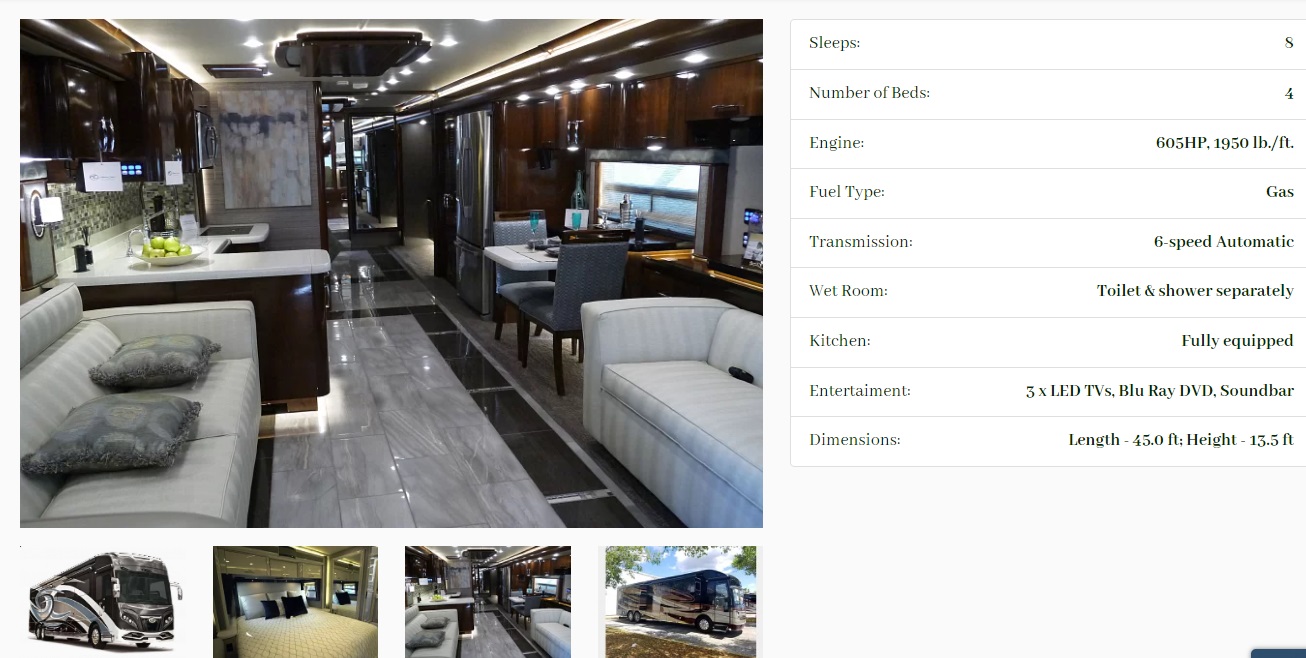 Conclusion:
When it comes to expanding a business online, the primary focus should not be simply building a website. Instead, spend some time determining how to provide your clients with clear information about how you can solve their problems.
Fortunately, the VEVS Business Software & Website includes everything you'll need to create a visually appealing, easy-to-navigate website in under 24 hours.
If you own a rental company, you can also receive payments and handle reservations right from your website, thanks to our built-in industry-specific software. Our Equipment Rental Website Builder Blog has more information on the subject.
So there you have it. Put these new features to test by creating your brand new VEVS website. Start free and build a stellar online appearance for your business.
Don't forget to follow us on Facebook and Instagram for some helpful tips on starting a successful business.
If you have any questions or would like to share your thoughts, please don't hesitate to contact us!