Our VEVS team is constantly focused on developing website solution products that will help you run your business more efficiently. We have a great relationship with our clients, and as a result, we have a good understanding of their business requirements.
As time passed, we realised that every business has a unique approach and therefore needs a unique website solution. The base of our Equipment Rental Software & Website solution is not changed, but there are functional features at your service to make your rental website the perfect fit for your business model.
VEVS made the website solution flexible enough so that it perfectly meets the needs of every enterprise and help them grow their business online. Continue reading for more information, or sign up for a free 7-day trial to try it out for yourself.
Set up your website to function in the same way your business runs.
The VEVS Equipment Rental Software is suitable for various businesses like Bike & ATV Rental, Heavy Equipment & Construction Rental, Party & Event Supplies, Yacht Charter, Boat Rental, RV & Camper Rental, Dumpster Rental and more. Our latest version is created with the mindset to help you build a website the way that suits your business the best.
We've improved the online equipment rental software's settings coverage to help you set up a front-end booking process that entirely matches your specific business needs. With the new VEVS Equipment Rental Software edition, you have complete control over the booking settings. Are you eager to learn more? Stay tuned!
Shopping Cart or Single-Product Checkout
VEVS Equipment Rental Software now allows you to choose between two alternatives on how many products your clients can book during the checkout process.
Shopping cart - This setting allows your customers to book one or more products in one transaction. This option is appropriate for businesses that offer party & event equipment, as their clients are likely to require multiple items for an event.
Single product booking - Your buyers can only reserve one item in a purchase. This is ideal for companies that rent out campers or boats, for example. Their customers will unlikely need to book two caravans simultaneously.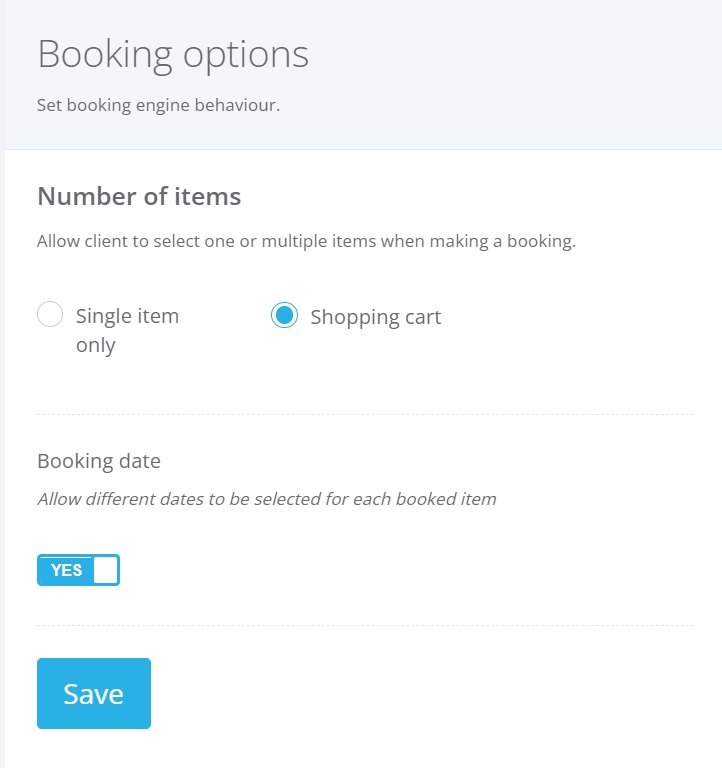 Choose how many items your clients can book from each product
If you have multiple items from the same product you can add them into the equipment rental management software, and our system will automatically monitor for their availability to avoid overlapping bookings.
Additionally, you can specify how many items of a product customers can book at once.
However, if you run a camper rental company, you may have a large fleet of vehicles from the same type or model, you have the option to limit the number of campers that your clients can book during checkout to just one.
Furthermore, our equipment rental business software is flexible enough to allow you to set different rules for your products. So for example, if you provide construction machinery and tools for rent, you can allow customers to book multiple drills but up to one or two excavators while placing their order.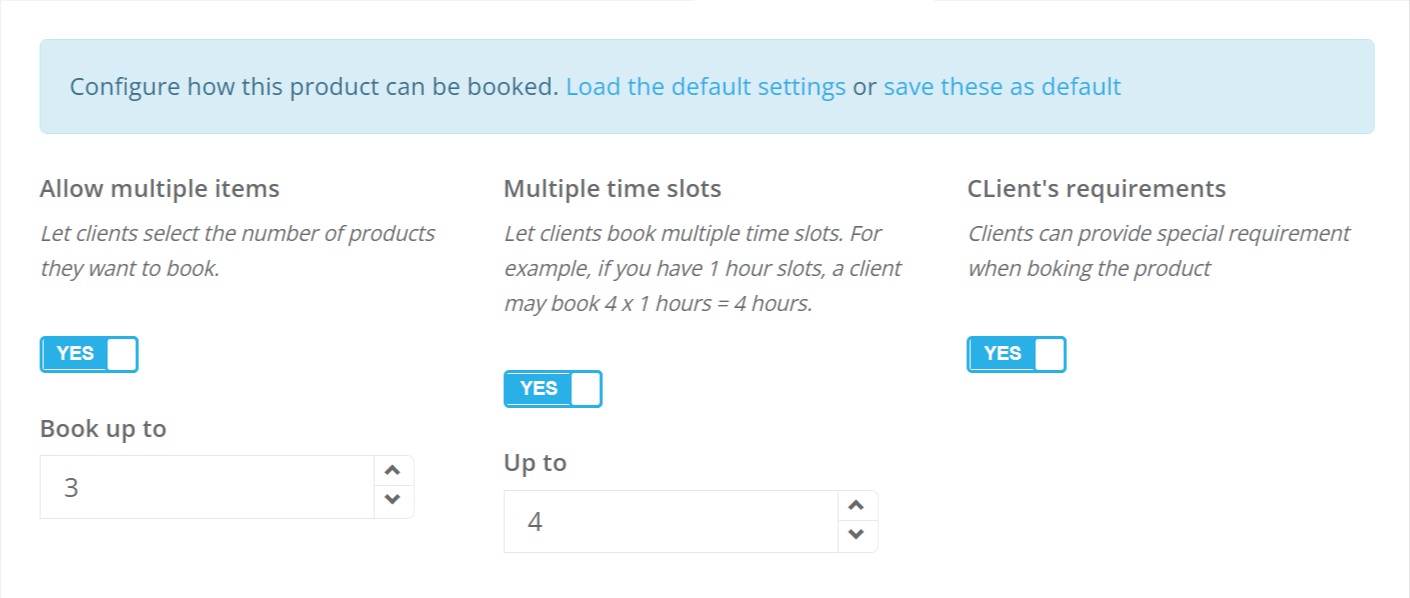 Availability calendar
With the latest update of the VEVS Equipment Rental Software, you can now show an availability calendar for each of your products, or you can choose to display a general calendar for all of your items, a different calendar for each, or both ways. Your website settings are entirely under your control.
Furthermore, you have two options about the availability calendar view:
Daily view - displays the product availability in a monthly calendar view.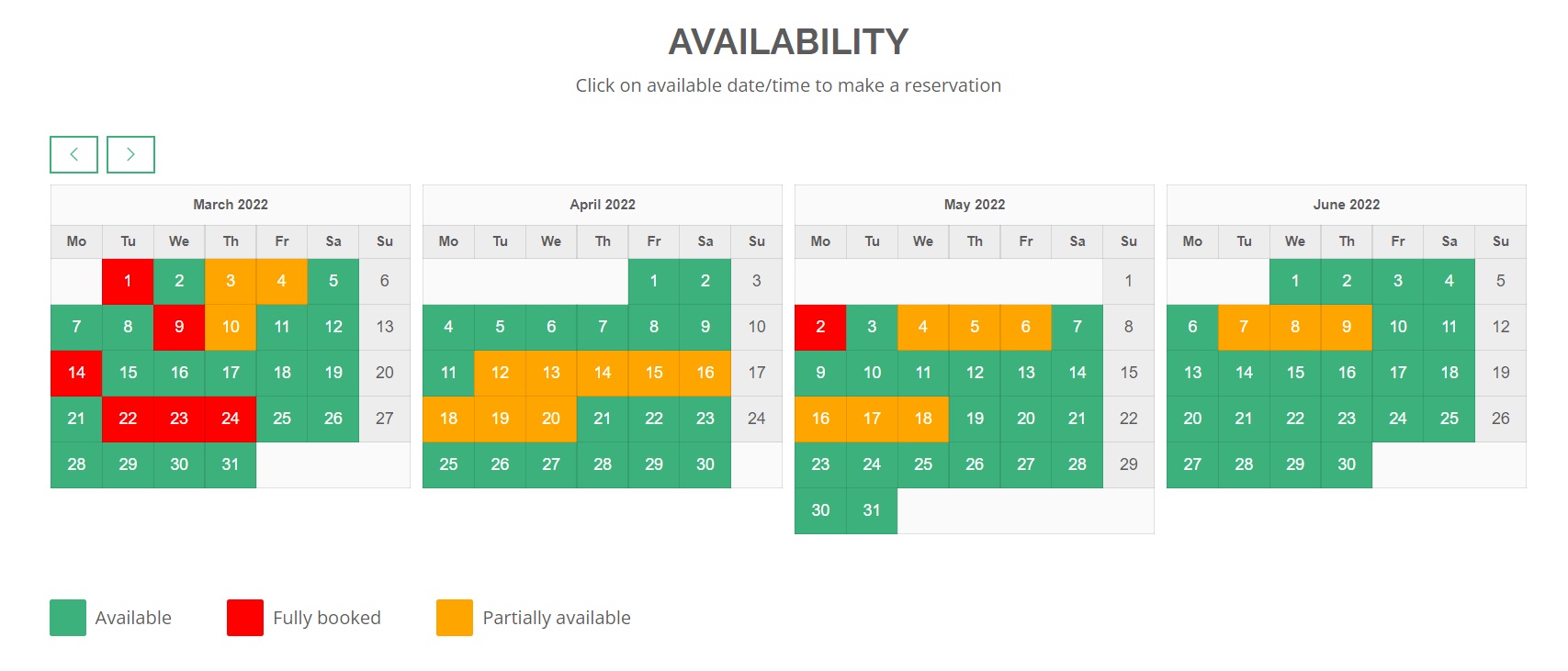 Time-slot view - shows the available products throughout your working hours for the day.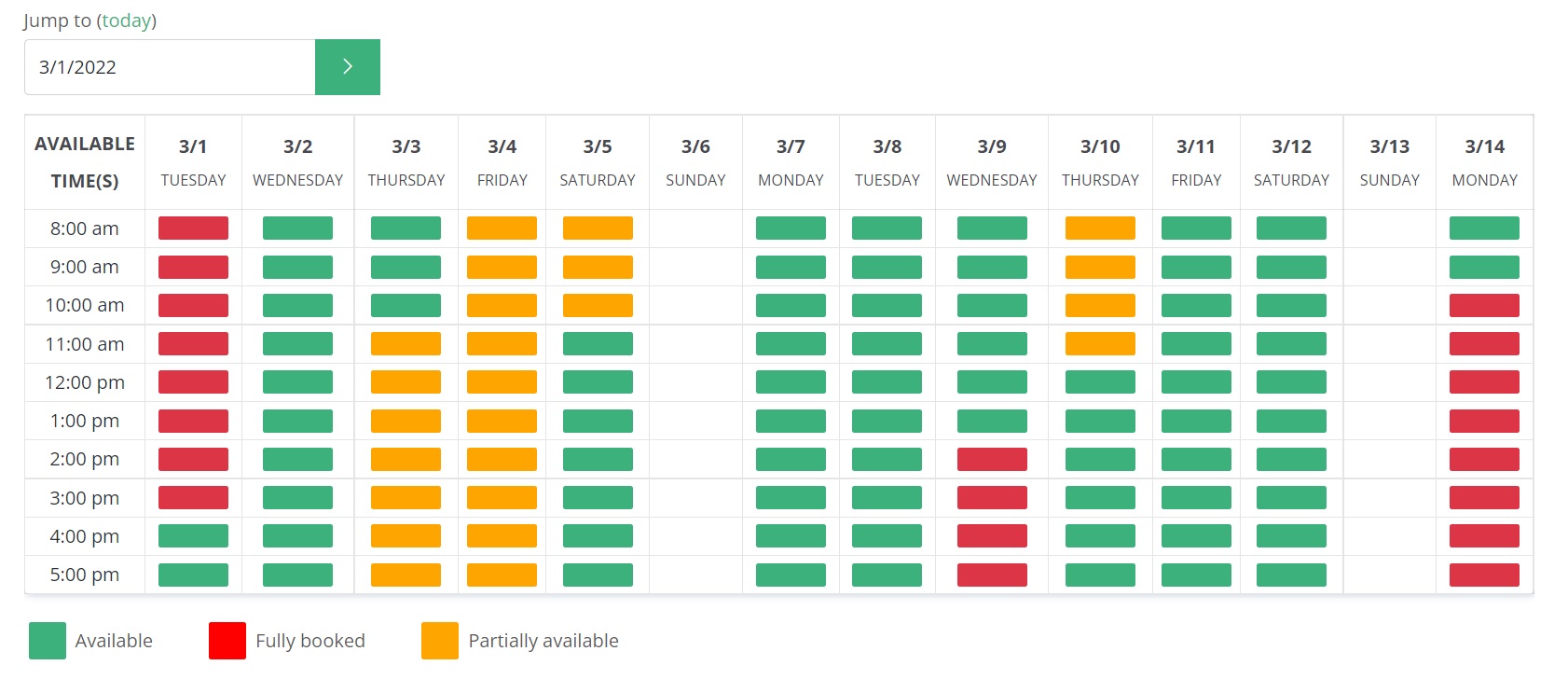 You may also choose to display if the products you're renting are partially booked and even how much available you have. For example, suppose you run a wedding & events equipment rental business with 10 tents in your inventory, 8 of which are reserved for the next weekend. You have the option of informing your clients that 8 out of 10 tents have already been booked but 2 are still available.
Of course, "partially booked" and "a number of available items" are options that may not be adequate for your business and you may decide not to show them at all. You have the controls at your hand.
Pick-up time options
We are aware that different businesses have different conditions regarding the available times for products pick-up or delivery. This is why we've made it possible to set the pick-up time options in the way that best suits your business needs by giving you three different settings to choose from:
Any time - During your working hours, your client can pick up the borrowed equipment at any moment in slots (periods) specified by you. For example, if your working time is 8 am - 6 pm, and you set the 30-minutes slots, customers will be able to books at 8:00 am, 8:30 am, 9:00 am, etc.
ATV rental firms most commonly use this option for short-term journeys lasting only a few hours.
Specific time - You have the option of selecting certain pick-up times during your working day. This setup is beneficial to boat rental companies that offer short-term cruises. You can allow your customers to rent the boats at 9:00 am and 2:00 pm strictly, for instance.
Do not ask for time - The clients do not have a say in the pick-up time in this case. They can only choose the start date, while you can state guidelines about when clients can pick up the equipment (like 14 pm to 17 pm) and when they must return it (like 8 am to 12 am). This option is very handy for camper rentals and sometimes for party equipment rentals.
With such a wide range of options, you'll be able to effortlessly establish a website that serves you well and help you grow your business quickly.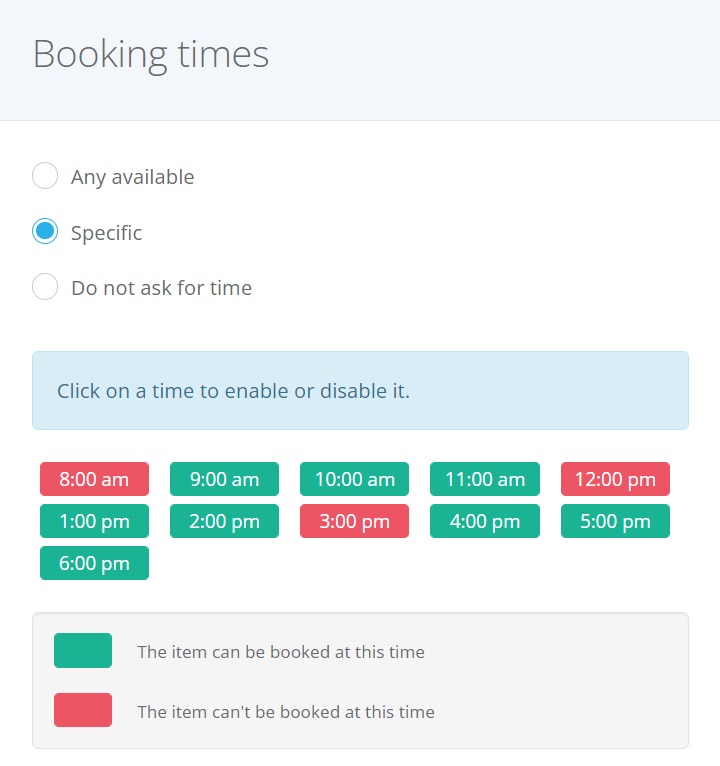 Product Add-ons and Extras
Adding product add-ons as an option to each item is a practical approach to boost cross-selling. Customers can now add extra items to the products they rent, such as protective kits, including gloves, helmets, glasses, and other accessories.
Furthermore, you can put on special extras to be added to the whole order instead of a particular product, such as delivery at client address, assembling, crew or etc.
Offering those options in your reservation can simplify the purchasing process while also increasing client satisfaction by giving them exactly what they want during the online reservation.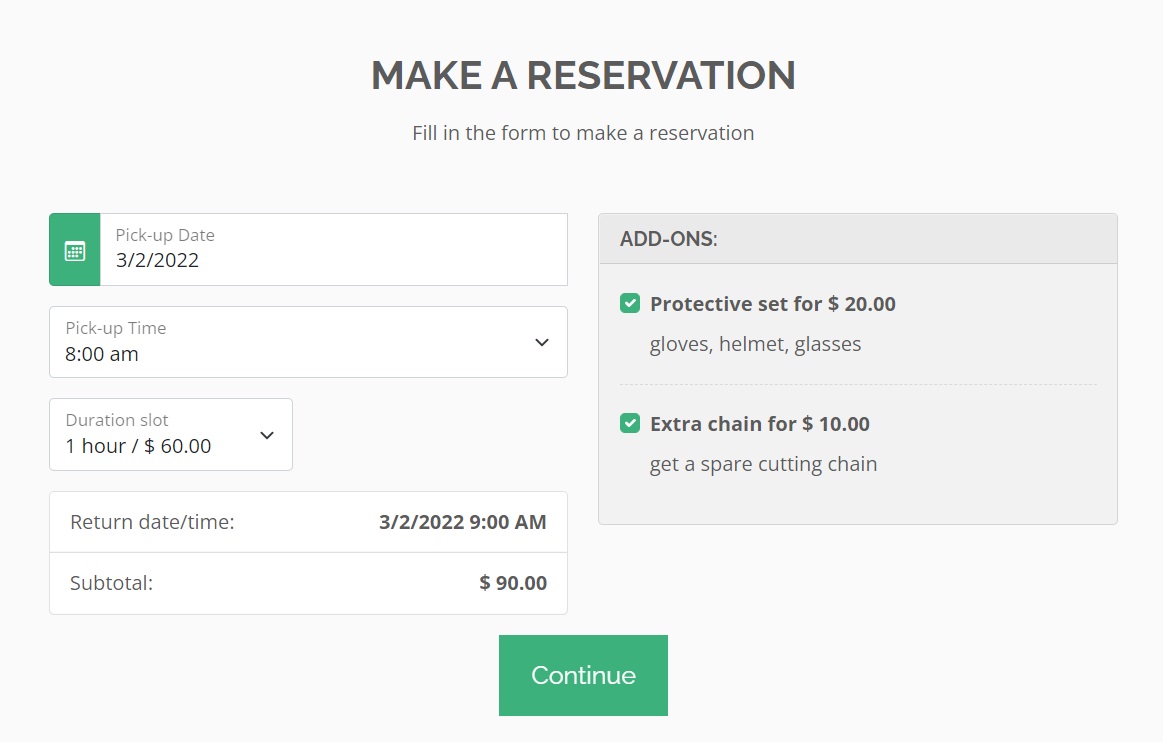 Product vs Global Booking Settings
We understand that you may have different booking conditions for your products, and we made it possible to manage the booking settings on a product level.
However, we also know that managing booking settings per product can be time-consuming and annoying if the booking settings are the same, which is why we added an option to specify them on a global level. It means that the bookings settings specified on the global level will be valid for all of your (newly added) products to save you time, but still, you can customize them further on a product level if needed.
Start your free 7-day trial to see for yourself!
Other Equipment Rental Software improvements
New compelling product details page layout
Product presentation and description are important for the buying decision and so sales. With the latest VEVS Equipment Rental Software improvements, you can build compelling product pages to increase conversions.
Amaze your customer by adding professional images and providing an informative description of your products. Insert high-quality videos of the real-time usage of your items and make your customers hit the "reserve now" button right away.
A must-have part of each product presentation is a highlight of all the most important features of your products. However, different products demand a different set of description alternatives. So, we've made it much easier for you to choose from eight different layouts to present your product features.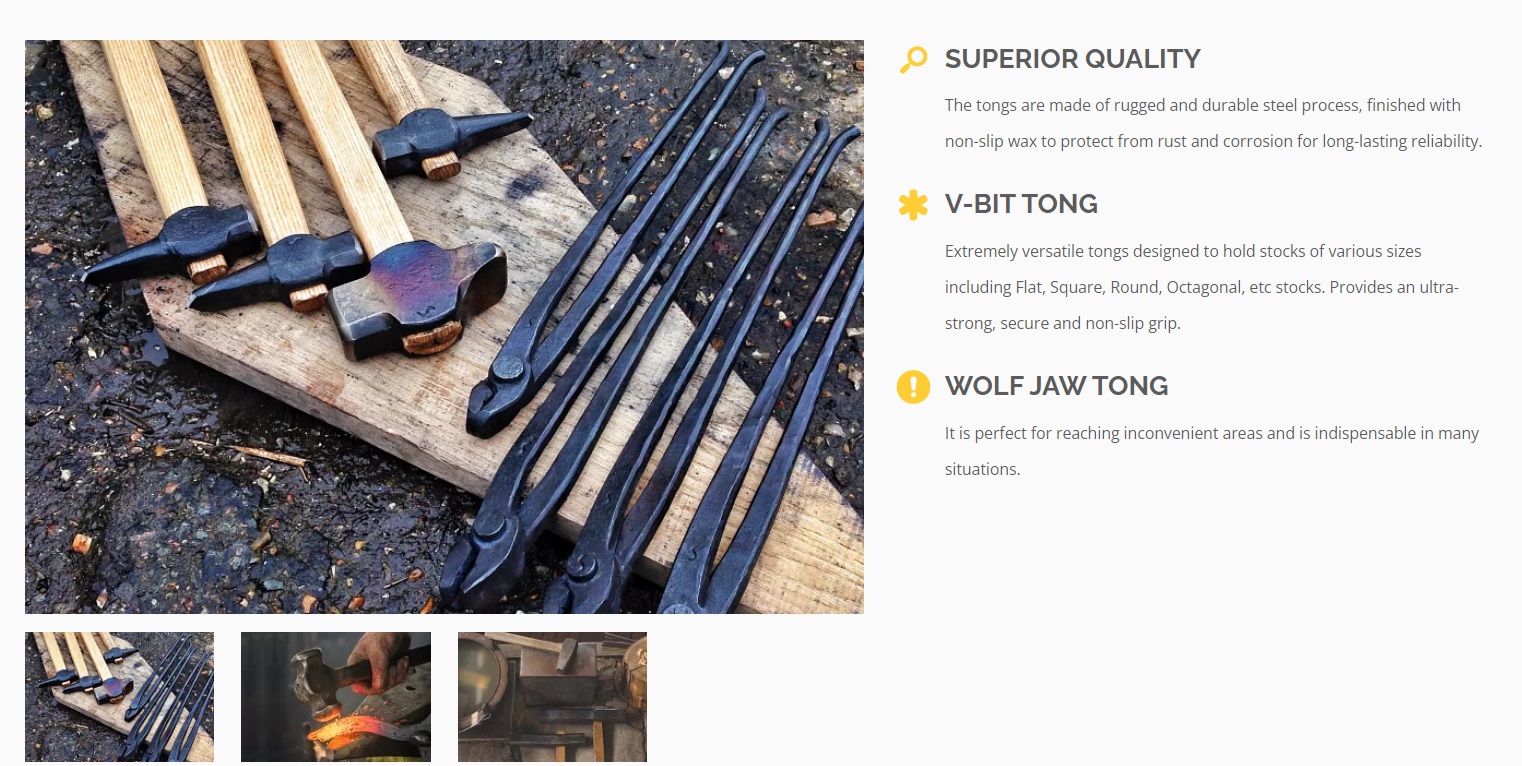 You have complete control over the product page content and all the essential tools to make the presentation that wins customers.
Similar products
To never miss a bargain, display similar products at the bottom of each product detail page. By including this option, you are not only providing additional options for your customers to consider and possibly purchase, but you are also assisting your SEO by allowing clients to spend more time on your website.
You can automate the related product function and have our software suggest alternatives which will save you time and simplify the product management. Or you can manually choose similar products. Choose the option that best fits your company model:
Random from all products
Random from the same category
Choose manually
Show Featured products
Don't show related products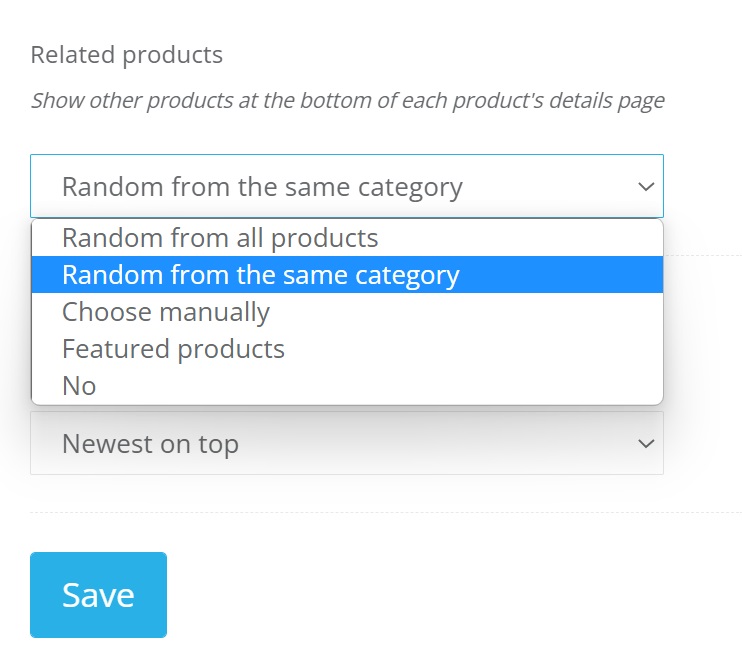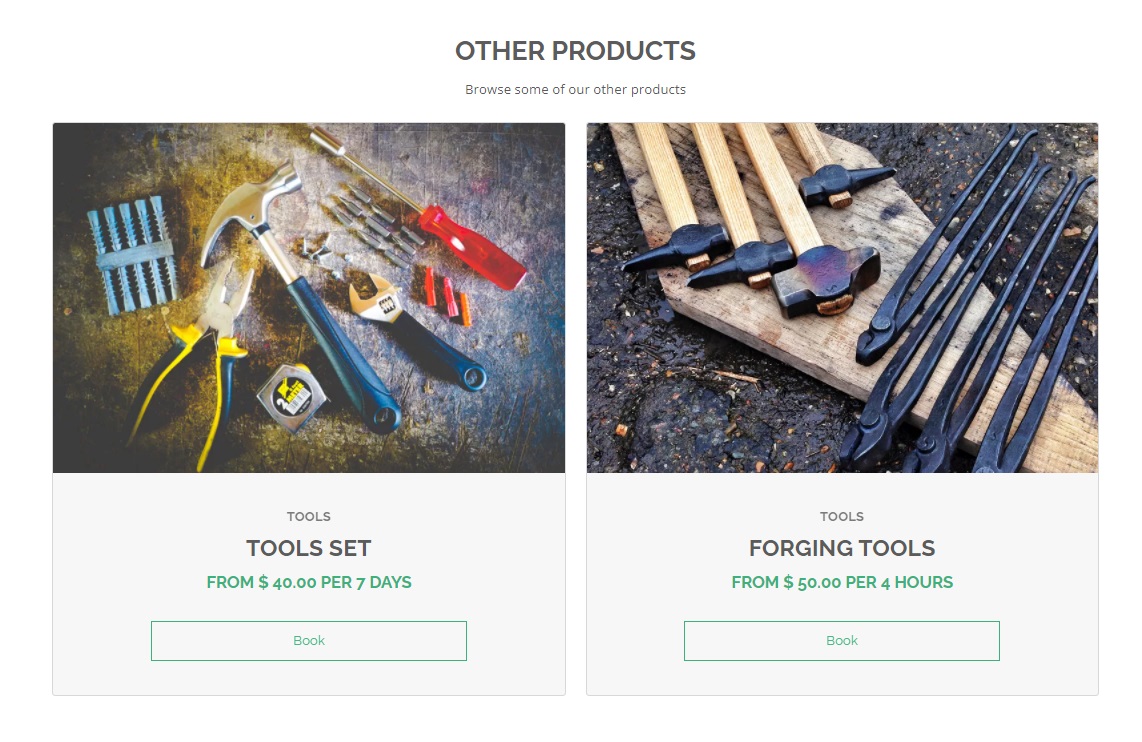 Flexible Pricing Options
The equipment rental management software from VEVS provides a flexible pricing management facility to suit your business model and rates.
You can set up rates based on the rental length and offer them as packages to your clients. You can now also set pricing based on the pickup weekday, which allows the setting of weekend rates and packages.
The must-have seasonal rates management is also included in our rental software in a hassle-free way.
Try it by yourself with our 7-days free trial!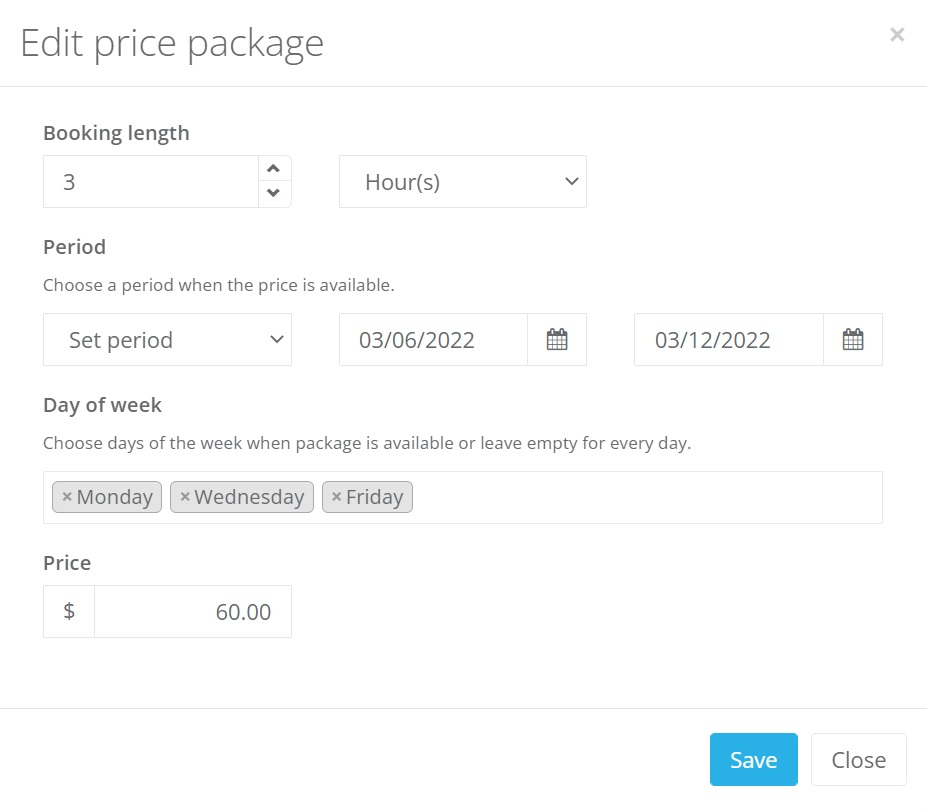 Latest CMS features
The latest equipment rental website builder release comes not only with improved rental software but also our latest VEVS CMS (website content management system). See below some of the newest features added to make t the website performance better.
New & More Sections For Your Website
To make website management as easier as possible for you, we've created pre-built sections based on the most commonly used areas of a website, such as About, Services, Offers, Team, Testimonials, FAQ, Web Form, and so on.
These elements make it simple to quickly build a complete and optimized structure to each of your website pages, ensuring that they all look professional.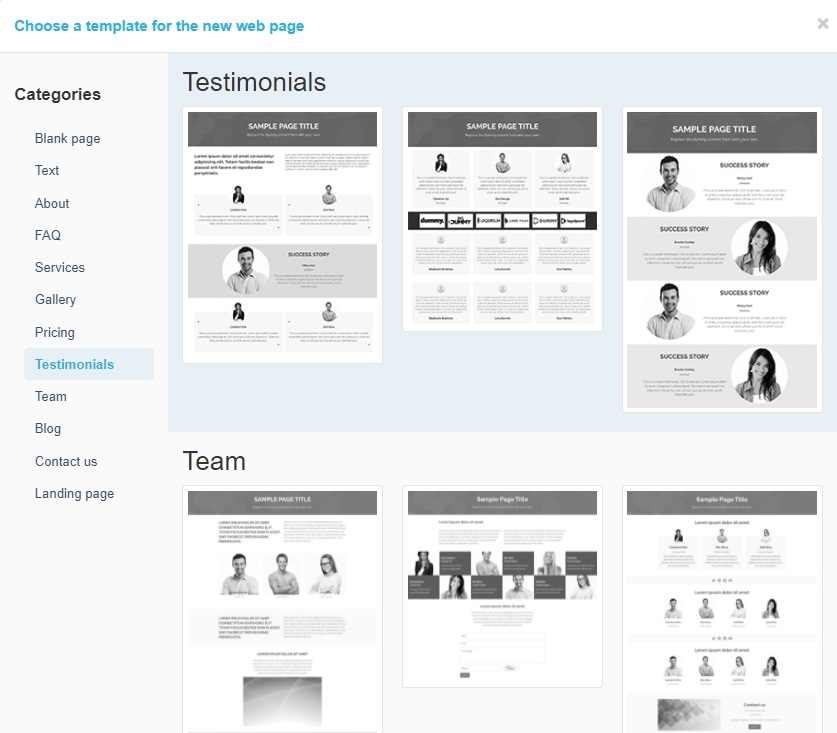 Improved page section controls
There's also better control over the section layout too. Sections are made up of one or more content blocks, and you can customize their appearance to your liking. For example, you can make changes to:
The section background type. On the background of sections, you can choose either no background, colour, gradient or image.
Section top and bottom padding & borders
Margins between content blocks in the section.
Boxes styles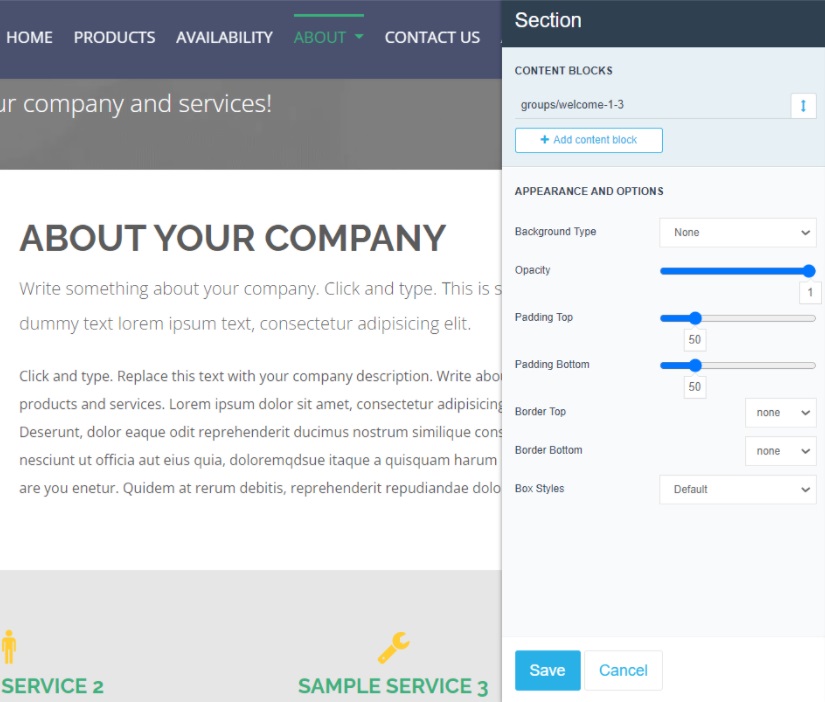 Other CMS Improvements
We've improved both the user interface and CMS functionality to facilitate your job. Our content management system concentrates on offering our clients complete control over their websites. We want our clients to be able to design and build their ideal websites with complete control over the design, function, and content.
We've also maintained all of the features that make our website builder such an excellent option for your new site:
Add unlimited pages
Complete control over the content of your website
Multilingual front-end
Responsive design technology (mobile-friendly sites)
Add and manage endless web forms
SEO optimized website and advanced SEO tools available
Multi-level user access management
CSS editor and External code function
Cookie policy bar and lots more!
In addition, in our ongoing efforts to create website solutions that provide a technological edge, all of our website front-ends are now based on the latest Bootstrap 5, while we've added improvements on the server-side to increase page speed and ensure excellent website performance.
Want to try it out? Create a free 7-day trial and see it for yourself!
Conclusion:
The primary purpose of this upgrade is to provide business owners with more options for managing their websites in the same way they run their businesses. You now have all of the necessary tools to expand your online business!
So what are you waiting for? Put these new features to test by creating your brand new website with built-in Equipment Rental Software and get quickly discovered in the online space. Start a trial and try it by yourself.
If you already have a VEVS equipment rental website, contact our friendly customer service, and they will upgrade your website in no time.
Our Facebook and Instagram feeds also provide some valuable ideas for establishing a successful business, so don't forget to follow us there too.
Please don't hesitate to contact us if you have any questions or would like to share your ideas! We would love to discuss your business growth with you!