Vacations are usually associated with a long-awaited relaxation and getaway from the crowds. One can finally take some rest and outsource most of the tedious daily duties to hotel staff. Still, finding the right hotel and booking your accommodation can be a quite confusing and time-consuming task.
More and more people nowadays prefer to organize their trips and vacations on their own. This ensures them more freedom, flexibility, and last but not least - helps them avoid paying commissions to travel agencies. If a potential client happens to come upon your hotel website, you should be able to grab their attention, make an impression, and wow them with a smooth and simple online experience. In the end, everyone likes beautiful escapades and most of all - things done with ease!
The chances are that people will find your hotel through some of the major online travel agency (OTA) portals (like booking.com, expedia.com, etc.) or other local listings. It is really hard - even for big hotel chains, to compete with OTAs in terms of organic search and paid advertising. Besides, everyone trusts them and is used to browsing them. Even if people have first seen your hotel on an OTA portal, they will most probably jump over to your website for more first-hand information about prices, rooms, and facilities. Of course, they will look for guest reviews and comments about your hotel property. Along with the price differences, one of the main reasons people would use OTA websites instead of hotel websites is that the second often lack an online reservation system and payment functionality. If you offer this alleviation to your potential guests, they won't stray but stay! VEVS Hotel Website Builder can help you with this!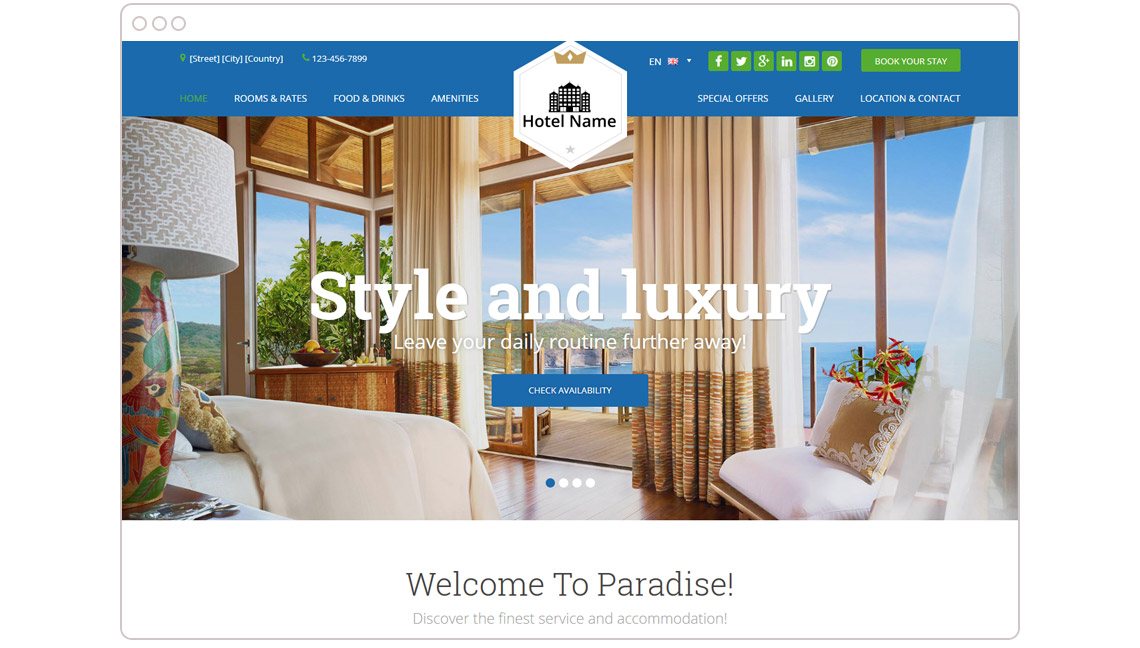 If you are managing a small- or medium-sized hotel, villa or guesthouse, and are looking for an affordable-still-stylish hotel website solution, VEVS Website Builder will give you all the trumps in one hand. Our hotel booking websites are fully-fitted with all necessary features to launch your online business quickly and efficiently. What's more - VEVS makes it easy both for hotel seekers and owners! Let's see how a hotel booking website can convert visitors into guests!
What people look for on a hotel website?