We are happy to announce that VEVS is one of the 350 promising startups in Central and Eastern Europe that have been personally invited to the fifth edition of Wolves Summit! The biggest multinational networking event will take place on March 28-29, 2017 in Warsaw, Poland. It brings together startups, tech companies, investors and corporations looking for new partnerships. Our delegates are in the process of scheduling 1:1 meetings with potential partners and investors, so if you would like to get to know us better, just contact us and we will set up a meeting!
Officially launched barely a year and a half ago, VEVS has turned out to be an auspicious and winning venture with a great potential for growth. Looking for ways to step up and expand, we have already started approaching venture capital funds all over the world and presenting our bold still feasible development plans. Hence, the kind and unexpected invitation from Wolves Summit organizers has come along at just the right time!
We are eager to exchange useful experience with other startups, seek funding straight from participating investors, and meet senior management reps from companies we could partner with.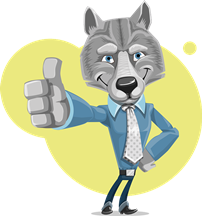 SCHEDULE A MEETING
Please, contact Veselin Stoilov or Krasi Dimov to arrange a meeting!
Looking forward to seeing you in Warsaw!