Car dealer websites can make or break the dealership, and it all comes down to how feature-rich the website is. As with anything else in life, quality takes precedence over quantity here. The primary reason behind people using online car dealers before visiting an actual showroom is because of the ease of use of such a system. If a car dealer website only complicates things, then that will betray the primary objective of having the website. We have compiled a list of all the features that your website should have to provide that complete experience to your customers.
Advanced Search
Choosing a car is one of the most complicated ventures a person can embark upon. There are so many options and variables that a simple search option just won't cut it. Your website should have a more elaborate search option where the customers are presented with multiple options like choosing a price range and filtering content based on a specific feature, color, engine capacity, number of doors, luggage space, etc. This helps the customers to narrow down the search results to exactly what they want which can help them in making the right choice with minimal ease. If only a simple search option is available, then the customer will be forced to sift through hundreds or even thousands of results with most of them being useless with regards to what they are looking for. They would probably opt to close the website instead. By providing dynamic and targeted results, you can convert prospective customers into faithful long-term associations.
Full vehicle details
The best thing about cars today is that there are so many choices within a single price range. Most customers will be able to narrow their options down to a few vehicles that all have the same significant features. They will only have minute differences like a different sound system or an additional driver-aid element. One of these features will decide the customer's final choice. That is why it is paramount that your website displays the full vehicle details. An incomplete or partial description will irritate customers, and they will find it difficult to trust your dealership with their car-buying decisions.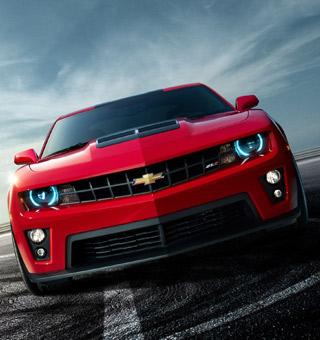 High-quality car photos
Looks are often what ultimately decides if a car will be sold or not. If two vehicles with a very similar feature-set are presented to a customer, then they will choose the car that looks better to them. Your website has to make this easier for them, and that is where high-quality photos come in. Always endeavor to upload multiple images of the highest quality for each car. This will allow your customers to get the best visual impression of the vehicle in question from the comfort of their homes. If, on the other hand, the pictures on your website are blurry, skewed or does not show the car correctly then the customer will be left with more questions than answers and this doubt will drive them away from your website and your business. Just as a good salesperson will exhibit a product in the best manner possible, your site has to do the same, and high-quality photos are crucial to achieving that.
Hot Deals
Chances are pretty high that your car dealership's website isn't the only one the customer will come across. They might be shopping around, and one way to grab the attention of such customers is by providing hot deals. What is more important is that these deals should be displayed in an eye-catching manner without distracting them from the rest of the website. Many car websites commit the cardinal crime of displaying their hot deals in large banners or popups which has a high likelihood of annoying the visitors to your website. Use methods that can show the hot deals without obscuring the rest of the site.
Loan calculator
Most buyers would at least like to know what the finer details of availing a car loan on a particular make and model would be. Usually, this would entail getting in touch with an agent or a banking institute and going through the hassles of explaining the details of what they are looking for. Having a simple loan calculator on the website would save them this hassle. You could even end up making a sale this way as someone looking for loan details can stumble on your website which can then get them interested in the cars your site has to offer. After all, the primary objective of a car dealer website is to provide as many avenues to prospective customers as possible to create an interest in them for the cars your dealership is selling.
Vehicles compare
Often, the difference between two or more cars isn't very clear-cut and the more they are viewed individually, the more convoluted the choice becomes. You can help your customers in this regards by adding the option to compare multiple vehicles side-by-side. This will list out all the significant features of each car in comparison to one another allowing the visitor to make a much more informed decision. One of the primary objectives of a website is to provide information, and 'vehicles compare' feature is vital for car dealer websites to be able to provide concise but high-quality information. This will make life a lot easier for your customer and help them to avoid buyer's remorse which can only mean good things for your brand image.
Easy contact with a dealer
Say your website manages to do all the hard work from attracting a prospective buyer to getting them interested in buying a car from your car dealership but then providing them with no easy way to get in touch with the dealership would render all that hard work equivalent to a big pile of nothing. Provide detailed contact information including all the phone numbers, email addresses and physical addresses of the dealership. Adding a form for the customers to fill out is also a great idea as you can get a clearer idea of what the customer is looking for. Just make sure that you follow up at the earliest.
Dealership details
Building trust is one of the most challenging tasks for a car dealer website. Most people will be skeptical and find it difficult to take that final plunge. One of the best ways you can convince the visitors to your site that they are dealing with a legitimate business is by providing complete details of your dealership. Adding a few photos and the exact location on a map is even better. This will convey the legitimacy of the car dealership to any visitor and will put their fears and apprehensions to rest. Adding a small profile of the dealership, its history, key people, and accomplishments are all great ways to build a great rapport with any visitor to your car dealer website.
Mobile friendly
As per the latest statistics, between 51 and 52 percent of all users who are online do so from mobile devices. This means that more than half your prospective customers will be viewing your website on a smaller screen at lower resolutions compared to a computer or a laptop. Your website and all its features should be easily accessible from devices of all screen configurations. Websites that aren't properly optimized for a smaller screen can contain overlapping elements and features that aren't visible or usable on a smaller screen. This is the worst experience you could provide to a mobile user. Thankfully, you do not have to pull your hair out trying to make your website mobile-friendly for you. VEVS Car Dealer website builder will do that for you. Every element and feature that VEVS provides is optimized for a wide range of devices, browsers, and screen sizes.
There is often a very thin line that separates the great websites from the good ones. Making sure that your car dealer website has all the features that we have mentioned above will take it one step closer to being counted among the best car dealer websites. Create your car dealer website with VEVS!