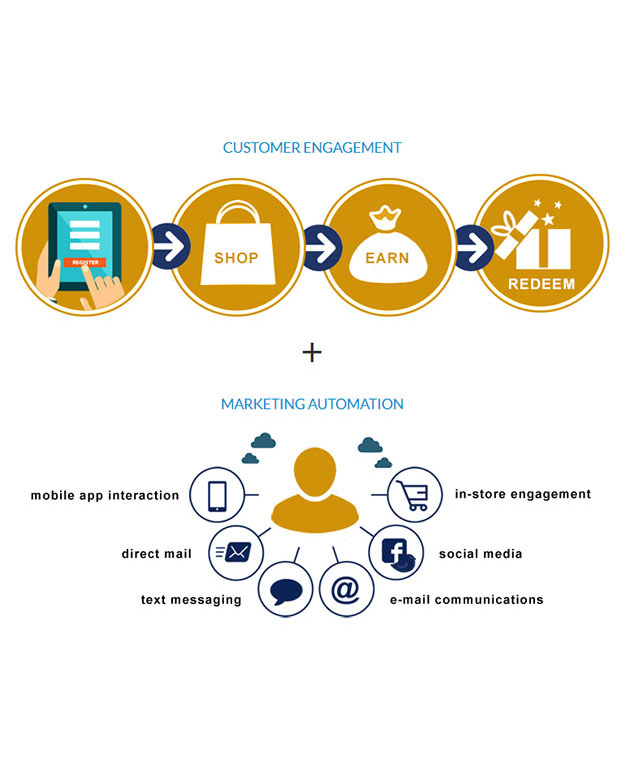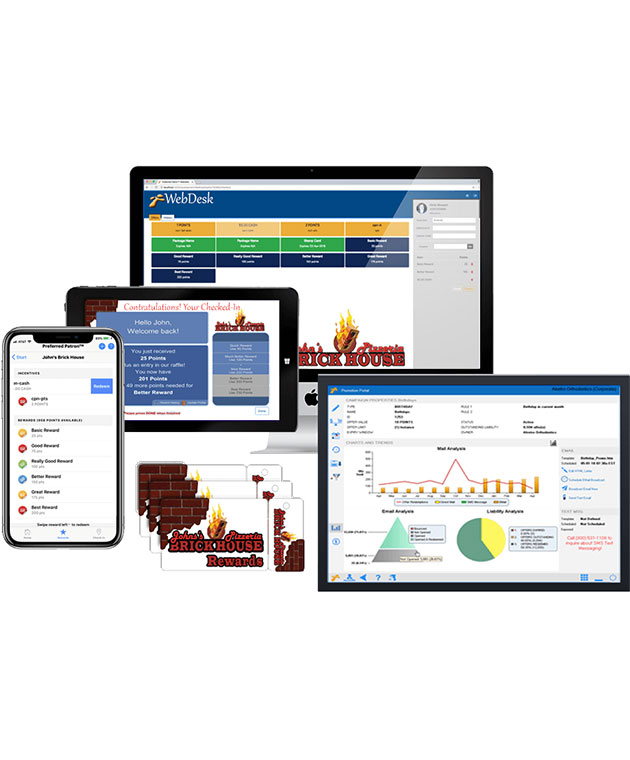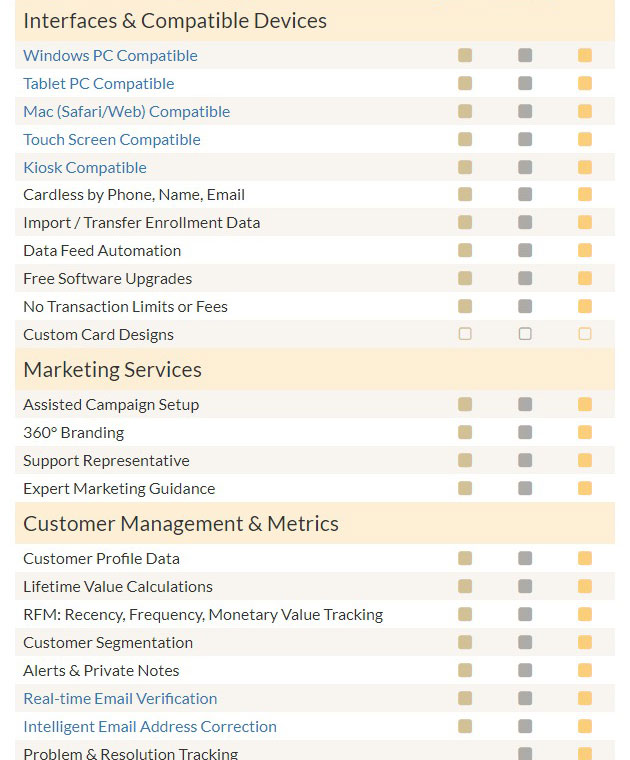 Frequent, repeat business is key to prosperity. With the right customer loyalty software at your disposal, you can influence purchase behaviors in favorable ways. It's a proven fact - operating a loyalty system influences increased frequency of visits as well as increased sales volume, which equates to higher overall consumer spend.

MARKETING PORTAL
You get our intuitive marketing manager. Choose from numerous ready-to-go promotions and tailor each to your specific needs. Manage e-mail and sms communications and mine your customer data with ease!

CASHIER PORTAL
Run in any web browser on any device, including your PC, Mac and mobile phone or on a tablet! Great for purchase based loyalty systems.

CUSTOMER FACING TABLET
Enhance customer engagement with an optional tablet. Great for visit based tracking or to simply enhance customer engagement.

MOBILE APP
Using the mobile app, your customers have real-time, interactive access to your rewards program, including proximity check-ins, card storage and in-app redemptions.

BRANDED CARDS
When it comes to your business and building brand-awareness, we know the "community card" philosophy simply won't work.