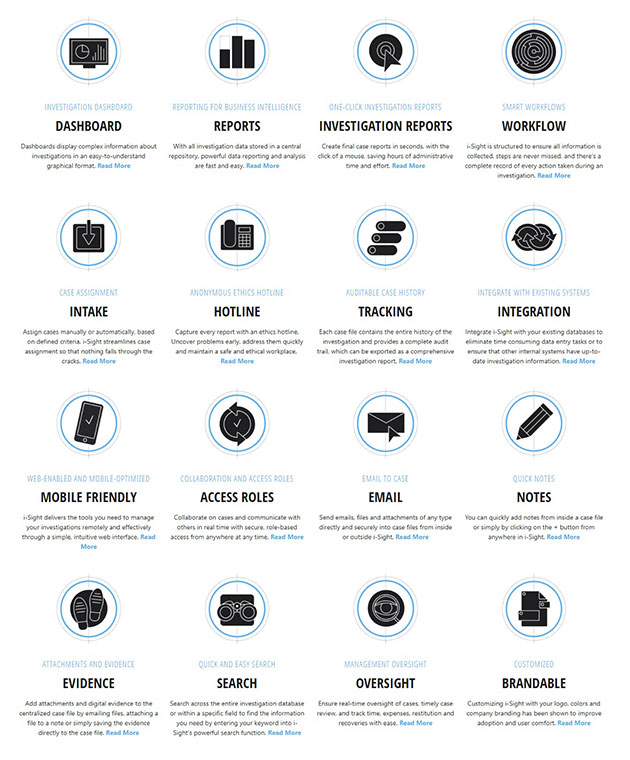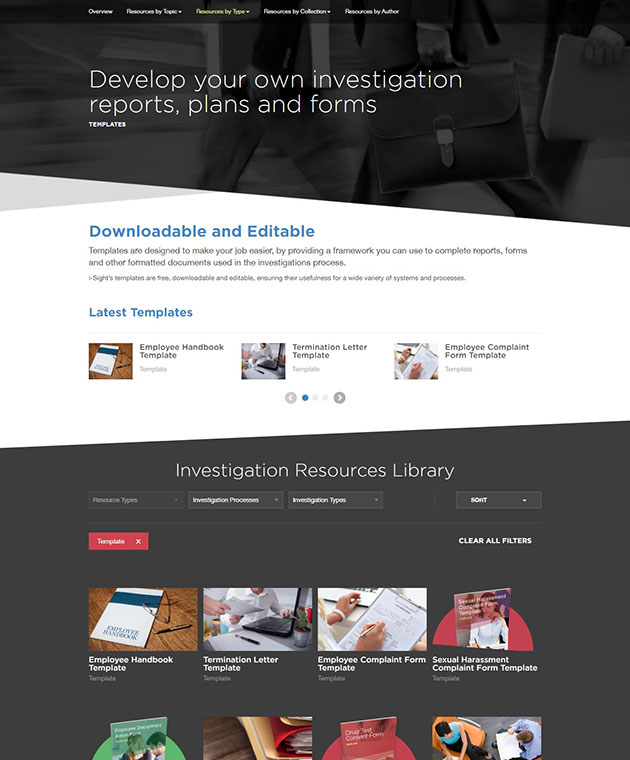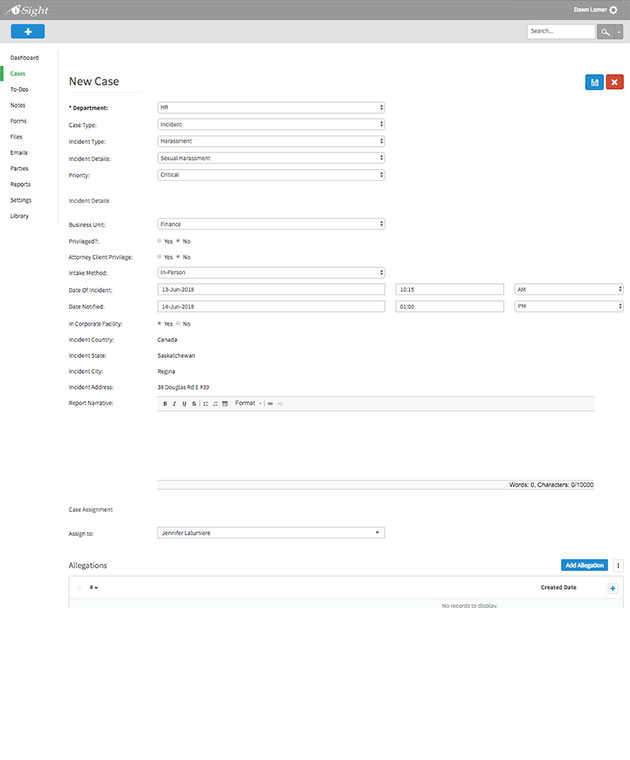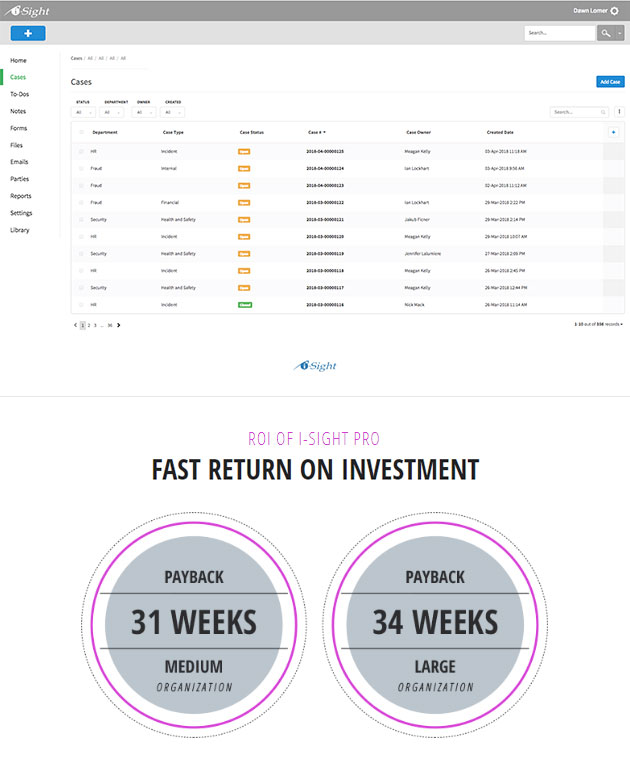 CUTS THROUGH THE CLUTTER
Our investigative case management platform is purpose-built by industry experts and delivered by people who care about you and your business.

FITS LIKE A GLOVE
Every company is different and has a specialized way of conducting and overseeing investigations. We don't believe in a one-size-fits-all solution.

INTUITIVE INTERFACE
Manage multiple investigations without losing track of anything. Upload notes, interviews and evidence files directly into the case file from anywhere and share selected information with others working on your cases. All case information is securely stored in a centralized case file that you can access from your personalized dashboard. Once your investigation is complete, generate a comprehensive investigation report with one click.

THE INFORMATION YOU NEED
Powerful, insightful reports give you the information you need to make critical decisions about your business. It's easy to build beautiful reports yourself by dragging and dropping fields you want to include into your chosen report format. Use GIS data to map your investigation information, or display it in a variety of charts and graphs to identify risks, trends and opportunities.