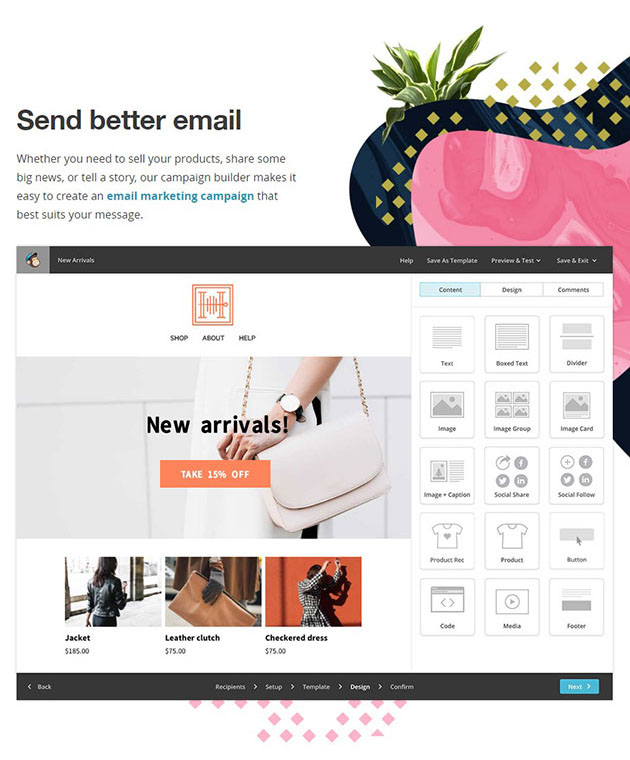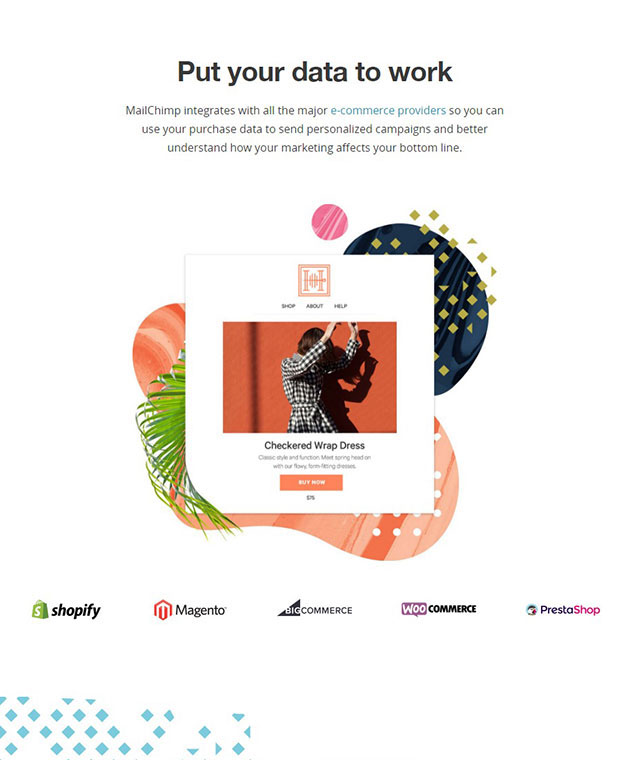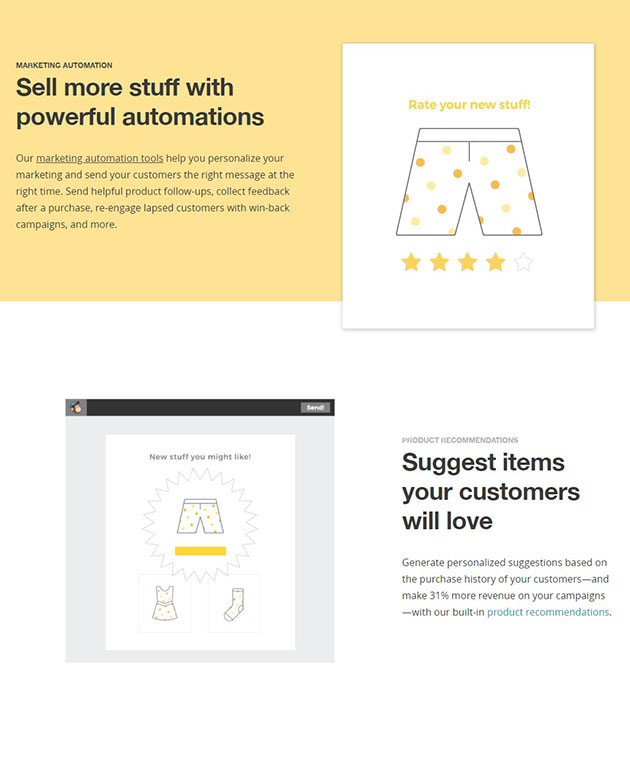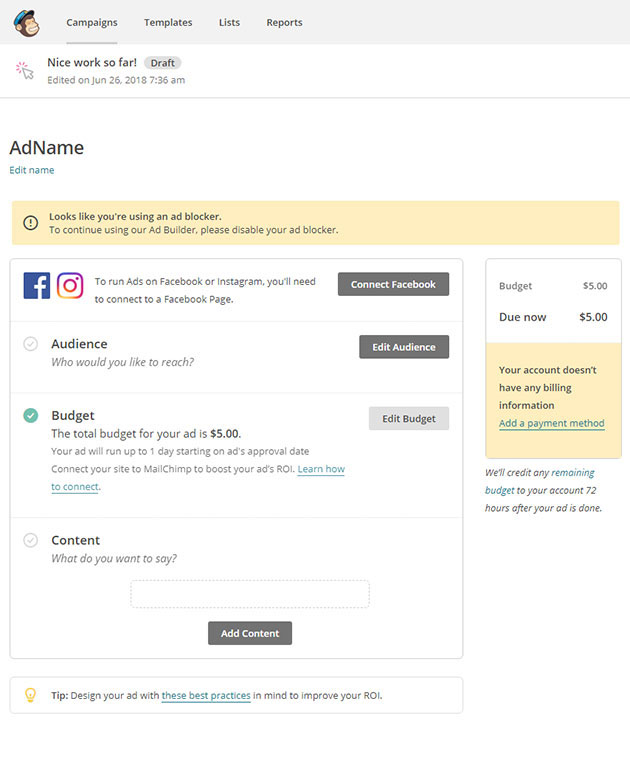 MailChimp is the world's leading marketing platform for small business. We democratize cutting-edge marketing technology for small businesses, creating innovative products that empower our customers to grow. Millions of people and businesses around the world trust MailChimp to publish the right content, to the right person, at the right place, at the right time.

Everyone starts small. But with the right resources, you can execute big plans. MailChimp's features are powerful enough for Fortune 500 companies at a price point that works for anyone. You know your business. We'll help you grow it.

When you connect your store with one of MailChimp's hundreds of e-commerce integrations, you can create targeted email or ad campaigns, automate helpful product follow-ups, and send back-in-stock messaging.

MailChimp's robust marketing automation makes sure your emails get to the right people at the right time. Target customers based on behavior, preferences, and previous sales. Trigger a series of emails with a single API request. Use our built-in segmentation to build custom rules. Delight your fans with a free gift. And when you're finished, get in-depth reporting insights to make every automated series you send better than the last.

Our mobile app offers a selection of intent-based templates to help you create and send campaigns that suit your marketing needs right from your phone or tablet. Create a campaign, add and remove content blocks, insert product images pulled in from your connected store, manage your lists and add new subscribers, and monitor the performance of your sent campaigns with in-depth reports while you're on the go.