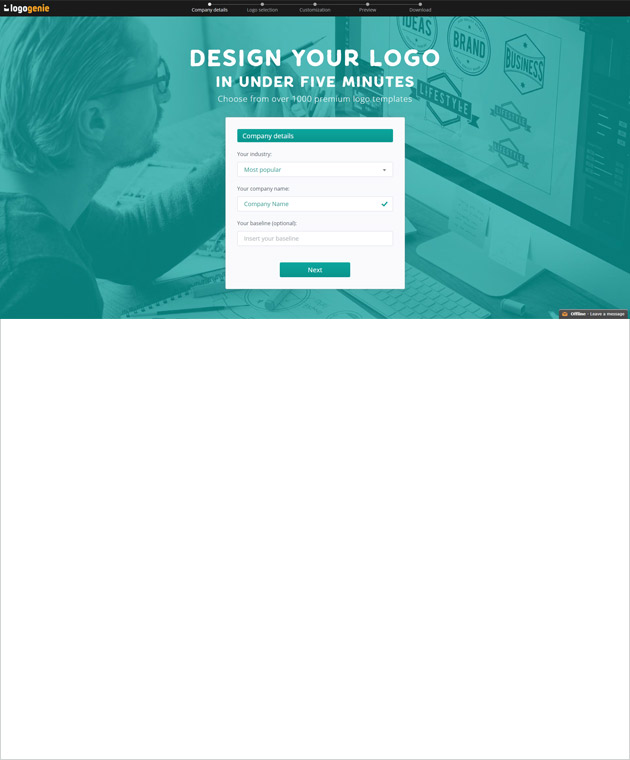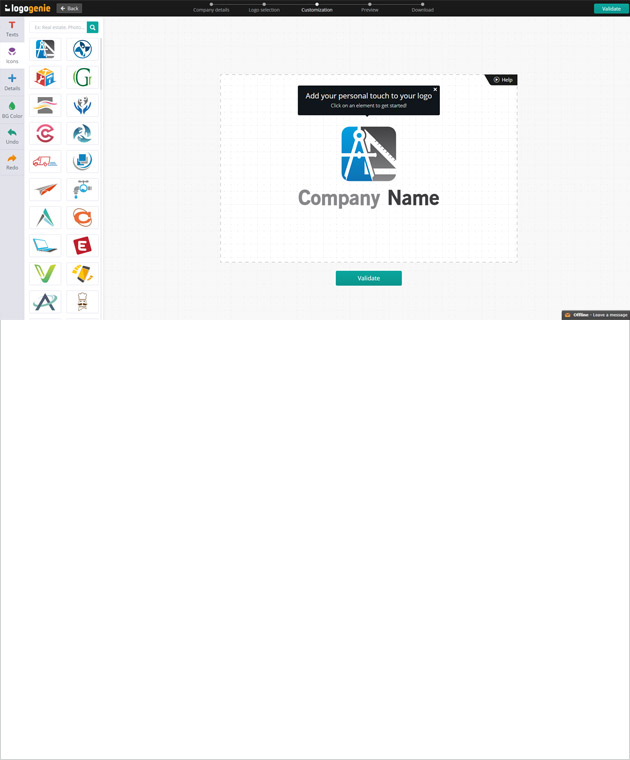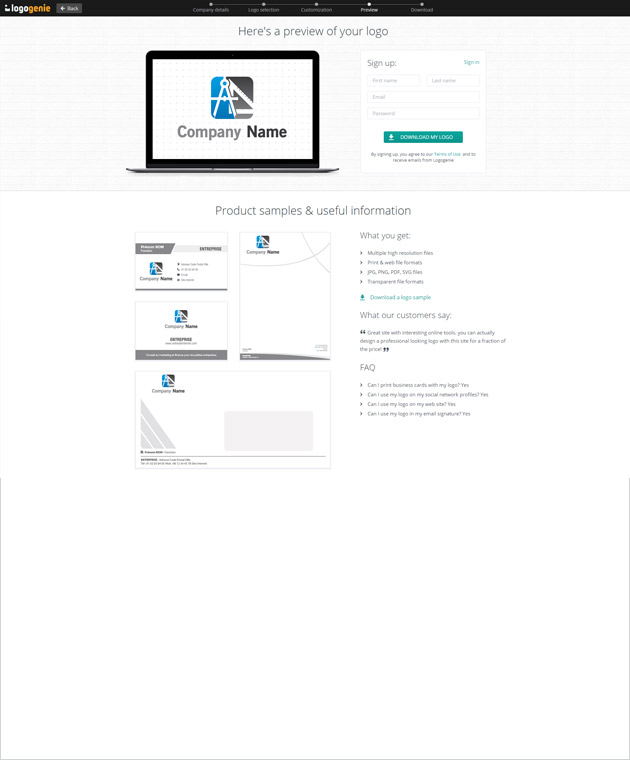 Logogenie offers an online logo design service with an Ai based logo generator that offers hundreds of quality logo template. Customize your logo template with the intuitive online tools in minutes and download your graphics files directly from your user account. Change colors, shapes, fonts and much more. Logogenie is a perfect online tool for small and medium businesses looking to design a professional DIY logo.

Stay in control of your logo
When you design your logo yourself, you stay on control of every design stage. What you see is what you get.

Save time
When you design your logo online, you save loads of time. You don't have to wait while a design agency or freelancer sends you updates, everything happens instantly.

Keep track of your graphics files once you're happy with your logo, you can download it from your user account at any time. Same thing for modifications. Manage, tweak and use your logo without any constraints.

This online logo design platform gives business owners more freedom and flexibility to design professional logos. Give it a try today.