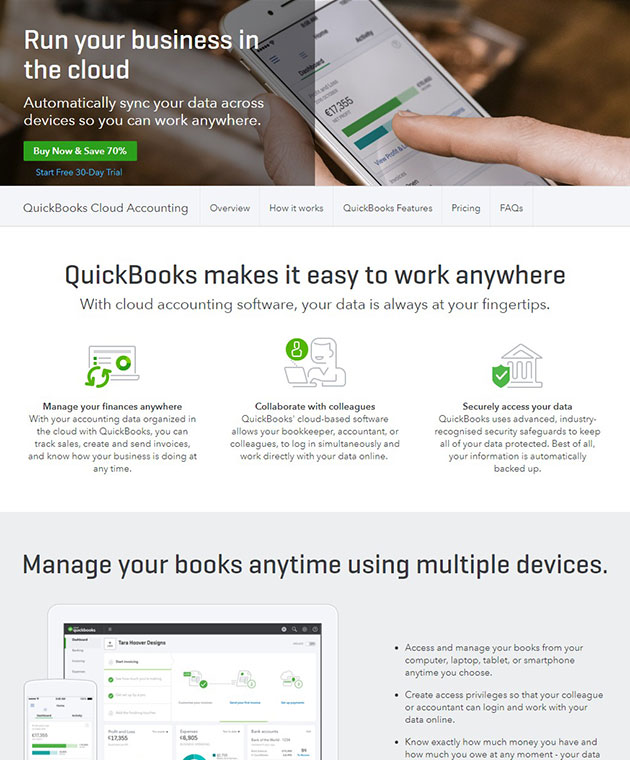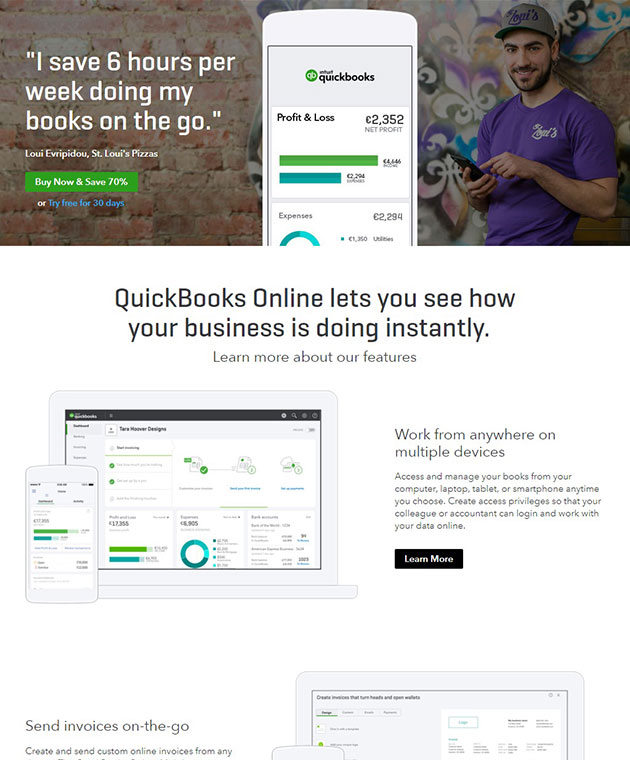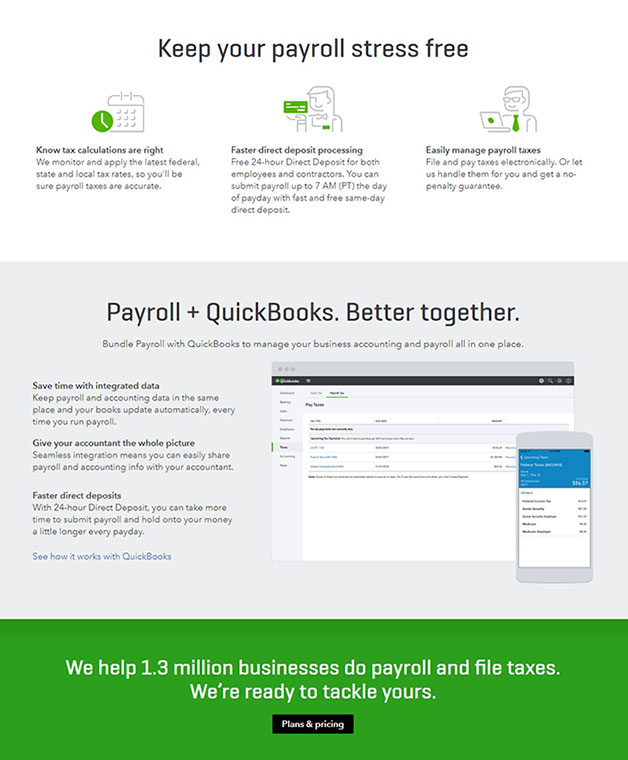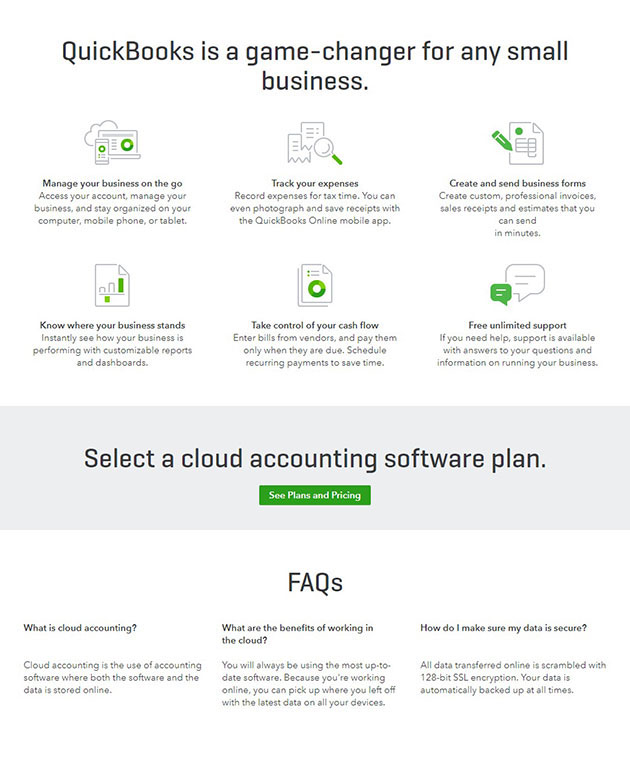 Make payday effortless

Calculate paychecks accurately.
Calculate payroll taxes automatically.
Avoid tax penalties, guaranteed.
Works with or without QuickBooks.

Know tax calculations are right
We monitor and apply the latest federal, state and local tax rates, so you'll be sure payroll taxes are accurate.

Faster direct deposit processing
Free 24-hour Direct Deposit for both employees and contractors. You can submit payroll up to 7 AM (PT) the day of payday with fast and free same-day direct deposit.

Easily manage payroll taxes
File and pay taxes electronically. Or let us handle them for you and get a no-penalty guarantee.