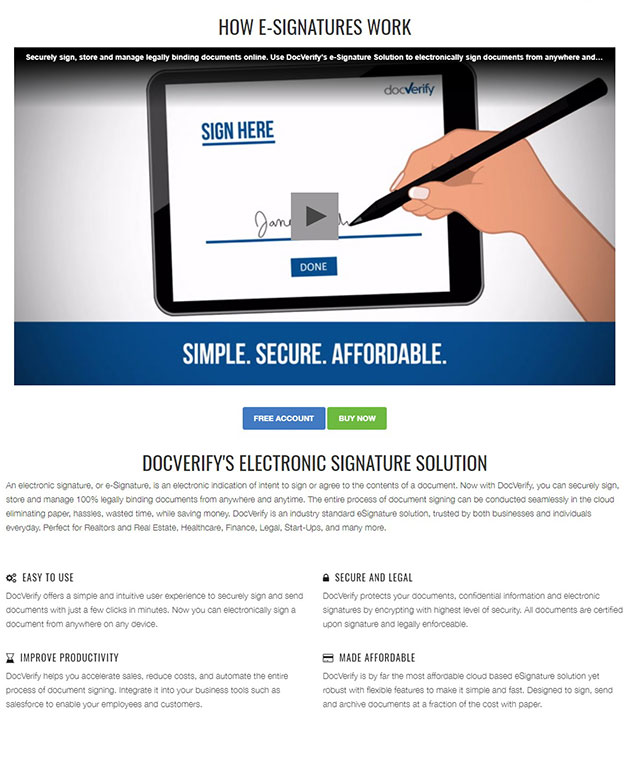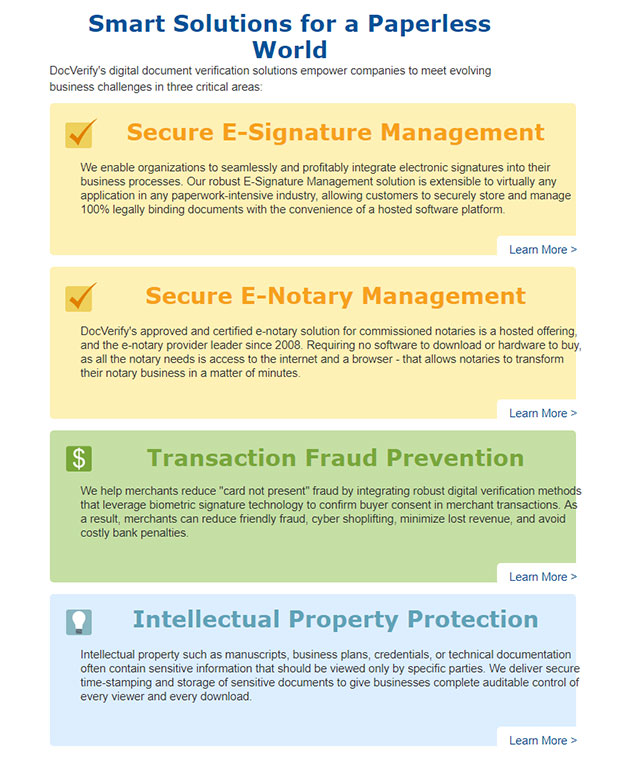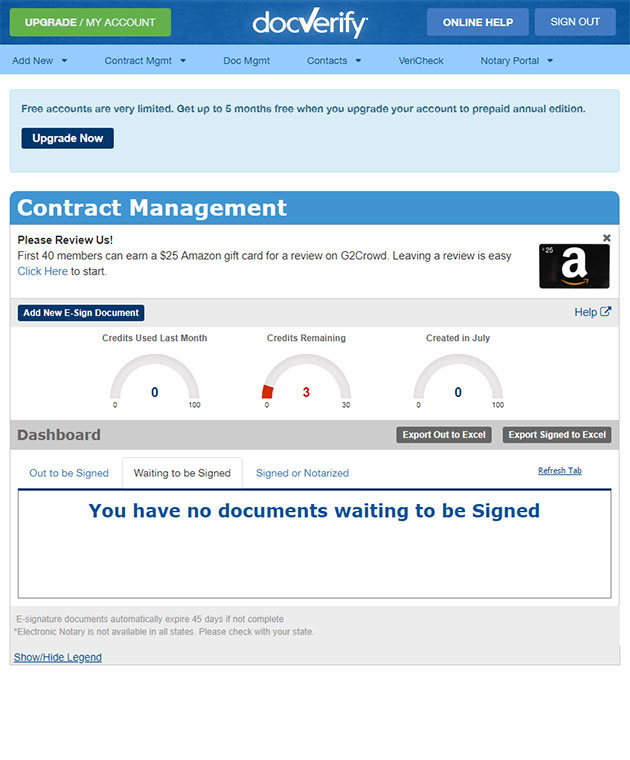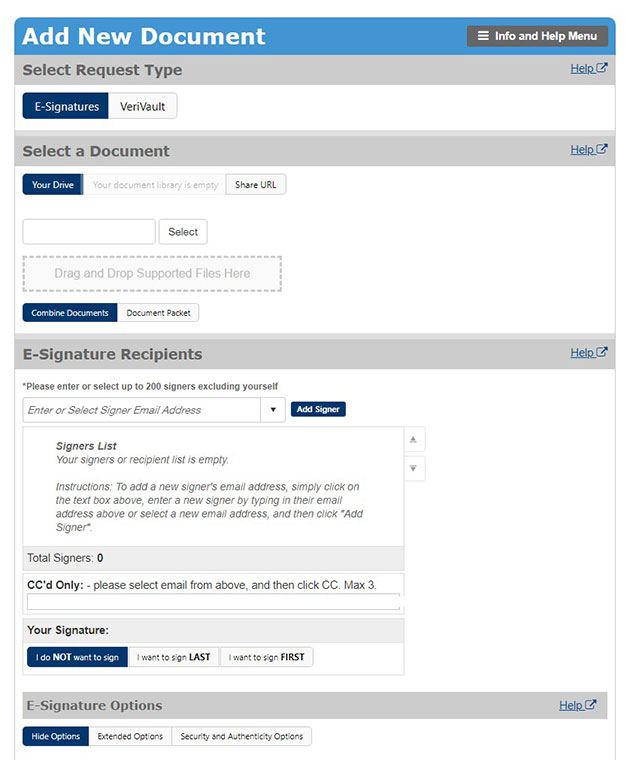 As the digital world takes shape around us, it is clear that the days of paper are numbered and the era of digital documents is here to stay. But how do you keep yours safe and secure?

As your trusted resource in digital document verification, DocVerify ensures the integrity of digital documents so business can be done efficiently and reliably.

Our digital document verification solutions, built upon our proprietary VeriVault™ Verification Platform, provides irrefutable proof of the integrity of digital documents. As a result, we enable organizations across a wide range of industries to streamline processes, safeguard sensitive information and save money.

DocVerify was founded with the mission of helping companies - both large and small - to establish confidence in digital documents so that business can be done efficiently and reliably. So that individuals and organizations alike can depend upon the integrity of their digital documents and discover new ways to benefit from integrating digital document verification.

DocVerify offers a simple and intuitive user experience to securely sign and send documents with just a few clicks in minutes. Now you can electronically sign a document from anywhere on any device.

DocVerify helps you accelerate sales, reduce costs, and automate the entire process of document signing. Integrate it into your business tools such as salesforce to enable your employees and customers.

DocVerify protects your documents, confidential information and electronic signatures by encrypting with highest level of security. All documents are certified upon signature and legally enforceable.

DocVerify is by far the most affordable cloud based eSignature solution yet robust with flexible features to make it simple and fast. Designed to sign, send and archive documents at a fraction of the cost with paper.